07/02/2019
Tom Boyer celebrates 25-year milestone at Hamacher Resource Group
Tom Boyer, director of national accounts, and member of the Hamacher Resource Group owners group, is marking his 25th year with the company this June.
In his current role he manages client relationships with HRG's distributor, independent pharmacy, and POS vendor clients. He also contributes to the product development efforts for the Rx Track-and-Trace Compliance Service, Temps Category Manager program, other category management tools and services, and data and web content deliverables for retailers, POS vendors, and distributors.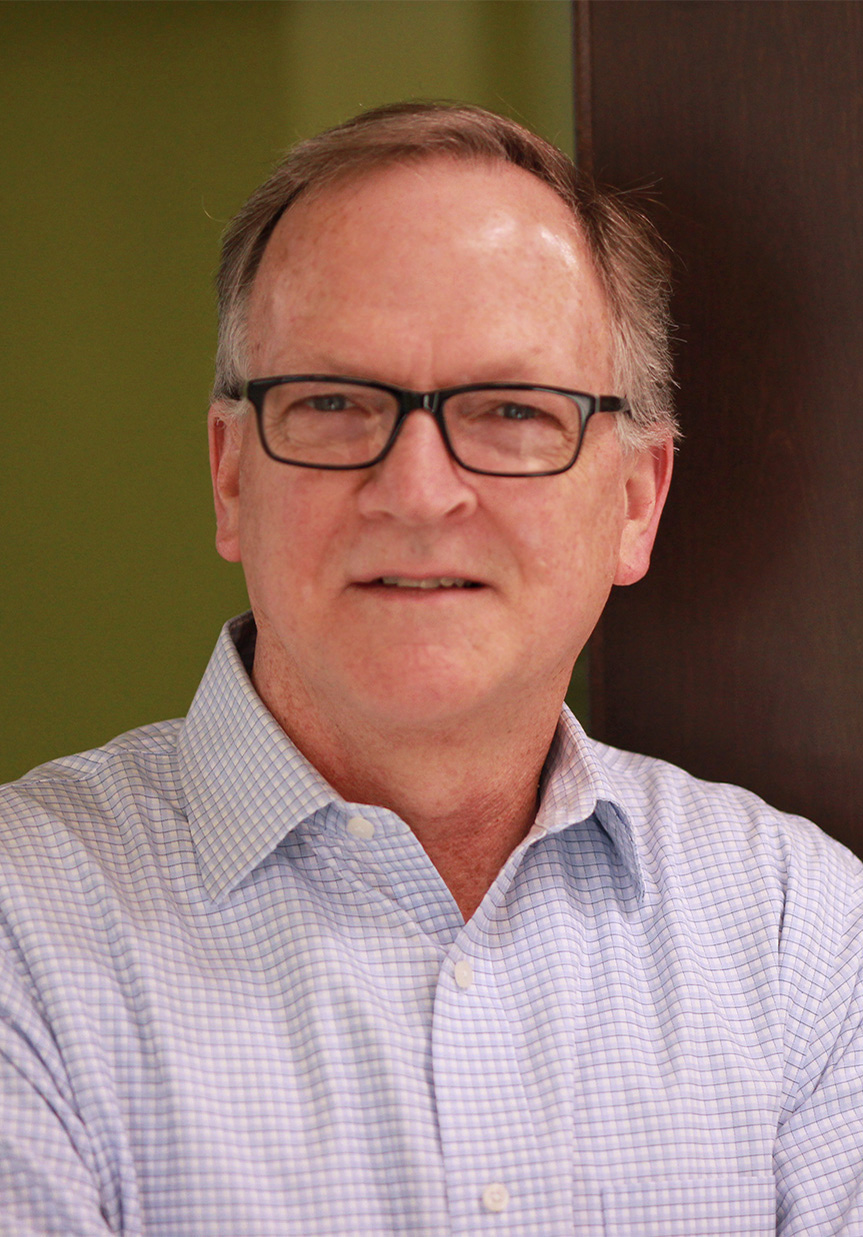 "Tom is well-respected by our clients as well as throughout the industry. He's gone beyond his role in managing customer relationships to help educate pharmacists and pharmacy students, and has a passion for assisting independent pharmacies align all the business and front-of-store elements that lead to success. We are thrilled Tom has reached this milestone with us. He's an integral member of our leadership team and the owners group, and I'm grateful he's spent a large part of his career helping to make this company what it is today," Dawn Vogelsang, president and leader of the owners group said.
Prior to joining HRG, Boyer was in sales, marketing, and product management roles. He started his career at HRG as one of the four regional sales managers that was responsible for relationships with distributor, retailer, and manufacturer clients.
As distributors consolidated and the company's services expanded requiring more specialization in account manager roles, Boyer was named national accounts manager, then director of national accounts in 2012.
His experience serving the various members of the retail supply chain, annual attendance at multiple trade events, ongoing visits to independent pharmacies, presentations of numerous continuing education sessions, and guest speaking at colleges of pharmacy to the next generation of pharmacists, gives him invaluable insights he brings to his client partnerships where he is able to offer an objective, bird's-eye view of the industry while recommending solid business strategies, the company said.
Boyer was a national accounts manager when Dave Hamacher retired and sold the company to a software firm in 2000. In 2001, when the Hamacher management team, led by Vogelsang, discussed buying the company back, Boyer became one of the owners of the newly named Hamacher Resource Group.
Two of Boyer's accounts have honored HRG with awards during his tenure. HRG was awarded the 2008-2009 Consumer Products Partner of the Year and 2008-2009 Supplier of the Year by McKesson, as well as the Service Provider of the Year Award in 2013 from H.D. Smith.
"Six of our seven owners have spent 25 or more years of their career here, which is uncommon among our peer companies and very special. In addition to managing important client relationships and being one of the faces of HRG out in the industry, Tom also embodies our culture, and provides a great example here in the office. He demonstrates his playful spirit every year as a member of our holiday committee, and is always excited to play Santa in our holiday videos. His example of leadership is one of the reasons that we have been a top workplace three years in a row," HRG human resource manager Beth Maas said.