How McKesson is working for real DIR fee reform
Get great content like this right in your inbox.
Subscribe
Ask independent pharmacists to name their biggest struggle today, and without skipping a beat, they'll say direct and indirect remuneration, or DIR, fees. Pharmacies increasingly are being reimbursed differently by pharmacy benefit managers based on either their individual pharmacy or pharmacy services administration organizations' performance. In fact, the Centers for Medicare and Medicaid Services estimates that DIR fees have increased by more than 45,000% since 2010.
"Pharmacies often discuss the impact of DIR fees in terms of financial uncertainty for the business, but they also present significant financial burdens for our patients," Hugh Chancy, pharmacist and owner of Chancy Drugs in Georgia, said. "While the PBMs claim DIR fees are designed to reduce drug costs, there is no reduction in patient out-of-pocket costs, which can often push patients into the Medicare Part D donut hole more quickly, resulting in dramatically increased drug costs."
All pharmacies are impacted by DIR fees, and unpredictable DIR fees impact pharmacy cash flow and increase patient cost. If we, as an industry, eliminate DIR fees, patients — some of the sickest of the sick — could save $7-to-$9 billion in healthcare costs over 10 years, according to the Department of Health and Human Services.
Pushing for real DIR reform

McKesson is working with such industry organizations as NCPA and NACDS that are focusing efforts on DIR reform and significant public policy advances. At the national level, we continue to advocate for transparency and expanding non-DIR performance-based bonus and activity fee opportunities.
As we work for real DIR fee reform, it is critical to remember two key points: First, patients and pharmacies need full price transparency at the point of sale. The ability to estimate revenue and economics for a small or even large business is crucial to the success of continuing to provide quality health care to patients. At the same time, we want to continue to see opportunity for positive incentive programs with transparent measures that pharmacies have the ability to impact.
Secondly, we anticipate that DIR fees will be around at least until 2021. As a result, it is vital that we all make our voices heard with state and federal representatives, particularly now as Congress considers a drug pricing reform package. To this end, more than 50 McKesson employees recently traveled to Washington, D.C., to meet with senators and representatives from 31 states to educate them on legislation and solutions.
Taking action on DIR fees
In the meantime, McKesson wants to help pharmacies manage DIR fees with a series of tools and resources. DIR fees are collected at varying times throughout the year, so anticipating and planning for them is critically important for pharmacy operators.
Monitoring and maximizing pharmacy performance can be challenging. With more than 7,000 Health Mart Atlas members, we are acutely aware of this challenge. To address it, we recently launched the My Performance Dollars module. This includes real-time alerts about a pharmacy's performance based on such clinical metrics as adherence and such operational metrics as formulary compliance, which can influence performance metrics by payer. Providing the pharmacies actual and estimated DIR information, the module can help pharmacies identify opportunities to reduce DIR payments through improved performance. An estimator tool helps stores identify all the performance opportunities they have available to them, e.g., whether there are medication therapy management activity fees available or PBMs that offer the variable DIR rates.
Ultimately, healthcare providers and pharmacists need transparency to make the best prescription decision for their patients. We encourage all pharmacies to engage their legislators today to support a "no surprises" approach for patients, so they will know immediately if they could afford to fill the prescription. Not only will this dramatically improve adherence, it will improve the overall health of community pharmacy.
---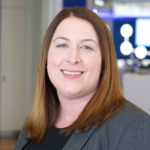 Crystal Lennartz is vice president of pharmacy performance at McKesson's Health Mart Atlas