PerceptiMed taps new CEO
Get great content like this right in your inbox.
Subscribe
Pharmacy technology company PerceptiMed has named Frank Starn as CEO, succeeding Bob Curry.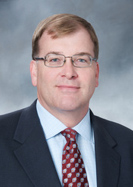 Starn served for 12 years in senior management positions with McKesson. He was most recently senior vice president and COO of McKesson's U.S. Pharmaceuticals Distribution Group. Prior to those roles, he served as president of global sourcing as well as senior vice president and CFO of the U.S. Pharmaceuticals Group.
"The time had come for the company to bring on a CEO with a proven track record of success and with the industry knowledge and relationships to accelerate the company's growth," Ron Markin, PerceptiMed chairman said.
Starn will assume his duties immediately. Bob Curry, the outgoing CEO, who has 32 years of healthcare venture capital investing experience will continue to serve on the board.