02/12/2020
Tom's of Maine intros Prebiotic Personal Care line
Image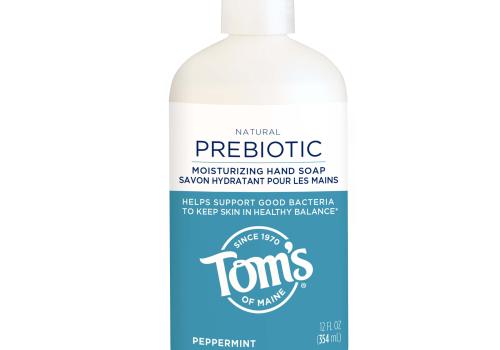 Image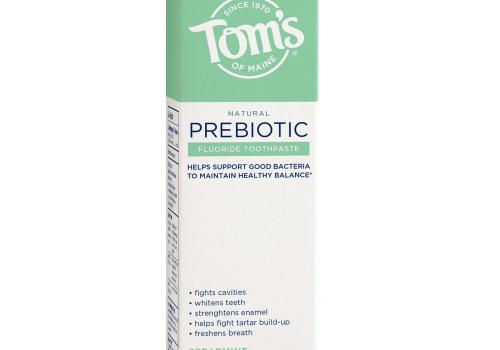 Image
Image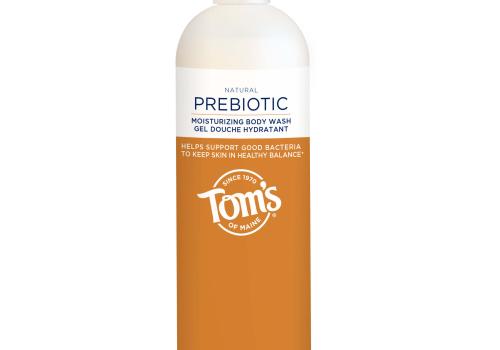 Image
New additions in a whole new category are joining the Tom's of Maine family.
The Kennebunk, Maine-based company is looking to help consumers get a healthy balance of bacteria in or on their bodies with its new Prebiotic Personal Care line.
Consisting of toothpaste, deodorant, body wash, bar soap and liquid hand soap, the line was designed to help support the body's good bacteria in order to maintain a healthy balance, the company said.
"We know most people appreciate the importance of balancing the bacteria in the gut, but often don't realize there are other unique microbiomes across the body to support, as well" said Justin Boudrow, personal care brand manager at Tom's of Maine. "As with all of our products, this line is designed to keep you feeling clean and fresh using naturally-derived ingredients – with the added benefit of a prebiotic nutrient that selectively feeds good bacteria, helping to promote a healthy balance. For 50 years, we've been the leader in natural personal care innovation and are proud to offer families our newest way to build upon their naturally healthy lifestyle,"
In addition, Tom's of Maine partnered with actress Ellie Kemper to help launch the line.
"Maintaining a healthy lifestyle is all about finding the right balance," said actress Ellie Kemper, who has partnered with Tom's of Maine to help launch the new line. "Sometimes it's about balancing work and home life, and sometimes it's balancing the needs of others and taking care of yourself. I love that the Tom's of Maine Prebiotic Personal Care line helps inspire a healthy balance in my daily routine with a variety of effective, natural products from a brand that shares my values."
The full line of Prebiotic Personal Care products includes:
Prebiotic Toothpaste, which aims to support the growth of beneficial bacteria in the mouth, while also looking to reduce odors associated with bad breath;

Prebiotic Deodorant, which looks to foster good bacteria growth in the underarm in order to reduce odor, and providing 48-hour protection;

Prebiotic Body Wash & Bar Soap, which aims to promote good bacteria growth on the body, consists of a sulfate-free formula, and looks to help skin retain its natural moisture while gently cleansing; and

Prebiotic Liquid Hand Soap, which looks to cleanse, support good bacteria growth on the hands and palms, and help skin retain its natural moisture.
All products part of Tom's of Maine's new collection are available for purchase at Target, Amazon, CVS Pharmacy, Whole Foods and other select retailers nationwide.