Drug abuse solutions a focus at TSE
Get great content like this right in your inbox.
Subscribe
The prevention of opioid abuse and addiction is one topic of relevance to most NACDS Total Store Expo attendees. Even if an attendee's professional role does not relate directly to health care, the likelihood exists that he or she has encountered this issue in some way as an employer, colleague, family member, or neighbor.
The 2019 NACDS Total Store Expo again features timely programming that reflects this industry's role as part of the solution to opioid abuse and addiction. Attendees will address related topics at the Compliance Roundtable for NACDS chain members, during the Sunday Business Program, in various Insight Sessions and in discussions about products and services of exhibiting companies. Our partners at the National Alliance of State Pharmacy Associations also will address aspects of this issue during their Summer Meeting, co-located at the NACDS Total Store Expo.
During the conference, NACDS will announce an initiative designed to raise awareness of pharmacists' dedication to the prevention of opioid abuse and addiction and to patient care. It also will communicate pharmacy's continued commitment to this vital work. NACDS will be asking for the help of all attendees to extend the reach of this initiative.
This new initiative complements pharmacy's longstanding and ongoing engagement. NACDS consistently has emphasized pharmacies' commitment to compliance programs, drug disposal, patient education, security initiatives, fostering naloxone access, stopping illegal online drug-sellers and rogue clinics, philanthropic programs and more.
NACDS also is advancing a comprehensive public policy agenda that this issue demands and deserves. This agenda reflects pharmacists' experience on the front lines of healthcare delivery. NACDS' policy recommendations involve electronic prescribing, drug disposal, supply limits for a patient's first prescription to treat temporary pain, prescription drug monitoring plans, health plan design and pain management.
Last October, NACDS was honored to participate in the White House signing ceremony for the SUPPORT for Patients and Communities Act, which reflects several aspects of the association's recommendations. Of particular significance, the new law includes a requirement for electronic prescribing of controlled substances under Medicare Part D. As of July, half of the states also have enacted an electronic prescribing requirement to help prevent prescription fraud and abuse.
Because opioid abuse and addiction require continued focus, NACDS will continue to press for action on the association's entire platform of related issues. Among other topics, this includes a seven-day supply limit for a patient's first opioid prescription to treat acute, or temporary, pain. To be clear, this does not include chronic pain, nor pain associated with cancer, illness or end of life. NACDS strongly supports federal legislation that would help prevent abuse and addiction through this approach. NACDS also has worked collaboratively and successfully for the enactment of related legislation in 33 states.
Today's operating environment includes positive developments, including significant reductions in opioid prescriptions, and a growing awareness of the substantial portion of the opioid abuse and addiction epidemic that is related to illegally produced and trafficked fentanyl.
Still, it remains essential to work toward additional and complementary solutions. The NACDS Total Store Expo provides another opportunity to do just that, for the benefit of all.
---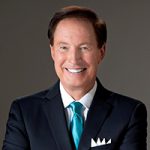 Steve Anderson is president and CEO of the NACDS.