Cough, Cold and Flu Report 2015: How shoppers are purchasing cough-cold products
Get great content like this right in your inbox.
Subscribe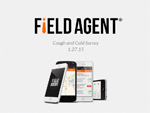 Immunity boosters and hand sanitizer are on most back-to-school shopping lists as consumers prepare their families for the inevitable sniffles, sneezes and coughs associated with the cold and flu season. As many as 53.5% of shoppers are placing hand sanitizer into that BTS basket, according to a survey conducted by Field Agent on behalf of 
Drug Store News
, and 50.3% are stocking up on immunity boosting supplements.
To download the full report with more in-depth cough-cold purchasing habits, complete the form below.
Information on this form will be shared with our sponsors.