The Value of Physicians in the OTC Marketplace
Get great content like this right in your inbox.
Subscribe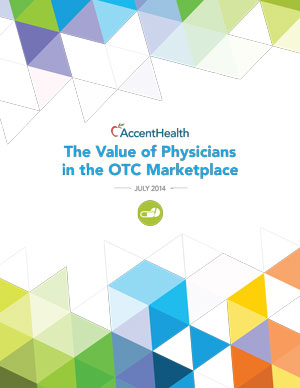 For millions, over-the-counter (OTC) medicines are accessible, proven and effective forms of treatment, acting as first-lines of defense in combating a variety of ailments and/or nutritional deficiencies. However, with the volume of health information available and a variety of treatment options at consumers' disposal, treatment decisions have become more complex for the average consumer. With this complexity, the role of the physician has not been mitigated, but rather, made all the more important in helping patients to navigate the OTC marketplace and make appropriate treatment choices.
This white paper presents the findings of a study designed to explore both physician and consumer perceptions of OTCs, the sources of information used when making treatment selections and the role of the physician in consumer use of OTC medications.