When retailer decisions seem confusing
Get great content like this right in your inbox.
Subscribe
You did what?
That's what I say to myself when I read about a retailer making a seemingly counterintuitive change of course.
This usually involves eliminating a service or strategy, even though the move seems to run counter to growth trends or customer needs.
After my initial shock wears off, I usually look deeper to explore logical reasons for the change.
Going against conventional wisdom can be smart, even brilliant, as long as the impact on customers has been thoroughly evaluated. Let's look at three recent cases to understand the decision-making processes involved.
1. Wegmans Pulls Babysitting Service
The Rochester, N.Y.-based retail chain said earlier this year it would close its
Wkids locations
, which offered free in-store babysitting for children between the ages of 3-to-9 years old while parents shopped.
That news surprised me because it seemed to run counter to the needs of parents, no doubt a huge customer base for Wegmans.
However, a May 26, 2019 article in
The Buffalo News
reported the service wasn't as popular as it had once been, and that Wegmans has a proactive new plan to engage kids.
"Wegmans will encourage families to shop together and focus on programs that parents can do with their kids, such as in-store yoga, cooking classes and movie nights," the article said.
This new strategy seems very much on target to me and underscores that Wegmans is in tune with its shoppers.
2. PCC Community Markets Eliminates Self Checkout
The Seattle-based cooperative caught my attention back in January when it decided to pull self-checkout kiosks.
That decision removed an option that would seem to be popular with a key segment of consumers.
However, when I looked into this further, I found a comment in a local media story from a senior PCC executive explaining why this made sense.
"Last year we renamed ourselves PCC Community Markets, and one of the things we did was look at the relationship our shoppers have with our cashiers and our staff," said Heather Snavely, vice president of marketing, in an article published by
KIRO 7 News
. "And what we realized was a kiosk doesn't create community or connections."
I applaud the boldness of this move and the retailer-specific insights it was based on. Snavely was quoted as saying that the early response from customers was positive.
3. Trader Joe's Pulls Home Delivery
I did a double-take earlier this year when I saw that Trader Joe's was ending its longtime grocery delivery program in New York City, at a time when numerous other retailers have been ramping up delivery efforts. The company said it has no plans to launch delivery in other markets.
A Trader Joe's representative was quoted by
Business Insider
saying, "Instead of passing along unsustainable cost increases to our customers, removing delivery will allow us to continue offering outstanding values — quality products for great everyday prices."
My concern is that Trader Joe's could lose out to competitors that are battling to attract convenience-focused, time-pressed consumers.
However, I also know Trader Joe's has been a master of figuring out what its customers need. The retailer offers a unique shopping experience that includes sharp values, sampling and helpful associates. I will give Trader Joe's the benefit of the doubt for now, and wouldn't rule out a pivot by the retailer down the road.
I'll end with two pieces of advice. First, retailers should feel comfortable boldly going against the grain when they truly have considered the impacts on customers. And second, everyone should read beyond headlines because sometimes stories don't make sense until you look deeper.
---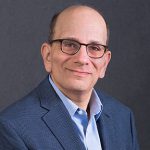 David Orgel is an award-winning business journalist, industry expert and speaker. He currently is the principal of David Orgel Consulting, delivering strategic content and counsel to the food, retail and CPG industries. To read last month's column, click here.