07/10/2019
HRG's Wendland to present CEs at 2 upcoming conferences
Dave Wendland, vice president, strategic relations, and member of the owners group at Hamacher Resource Group will be presenting continuing education sessions at Cardinal Health RBC and AmerisourceBergen's Good Neighbor Pharmacy ThoughtSpot.
The RBC session is titled, "Meeting Patient Needs and Business Opportunities," to be held on Saturday, July 20, 9:15 a.m.-10:45 a.m.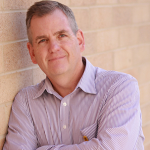 Wendland will examine one approach that centers on patients' needs and how pharmacies can be a part of the solution. Attendees will learn how to create centers of excellence, destinations for educational information, appropriate product offerings, and care guidance to provide patients and their caregivers solutions to help manage health conditions.
Wendland's presentation at ThoughtSpot is titled, "Putting Skin in the Game," and is slated for Thursday, July 25, 1:30 p.m.-3:00 p.m. This CE will explain how skin care is a top growth opportunity for pharmacies and how they can capitalize by positioning skin as a destination category within their store.
"Having just returned from McKesson's ideaShare, where there was great interaction with the pharmacist attendees, I'm excited to have the opportunity to present at both of these industry events, as well," said Wendland.