CVS Health's Sansone to retire; Coleman to succeed her
Get great content like this right in your inbox.
Subscribe
A longtime CVS Health executive who helped shape the company's retail strategy is set to retire. Judy Sansone, senior vice president of front-store business and chief merchant, will be retiring in September after 42 years with the company, CVS Health said Saturday. Ahead of Sansone's departure, George Coleman has been named senior vice president of front-store business and chief merchant.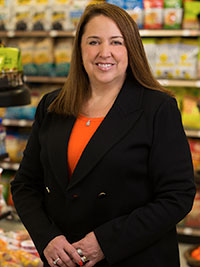 "Judy has played a critical role throughout the years in many of the company's most transformative moments, including her leadership during our decision to exit tobacco, her influence in modernization of ExtraCare and AI-driven personalization and her vision as we reimagined our stores and e-commerce experience to evolve into a health and beauty destination," the company said in a statement. Most recently, Judy played an important role within the enterprise bringing the HealthHUBs from concept to reality."

In his new role, Coleman will continue to oversee the company's front-store business for stores and e-commerce while assuming responsibility for retail growth strategy, ExtraCare and personalization, retail formats and innovation and partnerships. Coleman joined CVS Health in 2012 as vice president of merchandising and was named senior vice president of merchandising in January. Previously, he was a partner at Accenture's retail strategy consulting practice for more than 15 years.