Rite Aid appoints CEO
Get great content like this right in your inbox.
Subscribe
Rite Aid's search for a CEO is over. The company's board of directors has named Heyward Donigan, a longtime healthcare veteran, to the position and added her to the board.
"Today's announcement is an important step in positioning Rite Aid for the future, and we are confident that Heyward is the right person to lead the company in capitalizing on the opportunities in the evolving healthcare environment," Bruce Bodaken, chairman of Rite Aid's board of directors, said. "Over the past several months the Rite Aid Board conducted a thorough search, and Heyward's strong senior executive experience, proven leadership capabilities, and consistent track record of driving profitable growth, as well as her broad healthcare knowledge and digital shopping technology expertise set her apart. Her skill set will be invaluable as we work to deliver on the full potential of our business and create additional long-term value for our shareholders, associates, customers and patients."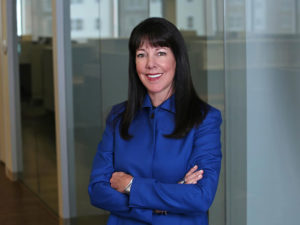 Donigan has more than 30 years of experience in the healthcare industry. Most recently, she was president and CEO of Sapphire Digital, a developer of omnichannel platforms to help consumers choose healthcare providers. Prior to that, she was president and CEO of ValueOptions, an independent behavioral health improvement company. She also was executive vice president and chief marketing officer at Premera Blue Cross. Earlier roles included time at Cigna Healthcare working in operations, as well as executive roles at GE, Empire Blue Cross Blue Schield and U.S. Healthcare.
"I am deeply honored to have been selected to lead a company with such a strong brand, deep culture and dedicated team of associates," Donigan said. I see tremendous opportunity to revitalize the company's position as a leader in meeting the health-and-wellness needs of customers and patients through our store and pharmacy benefit management platforms. I look forward to working with the talented Rite Aid team, as we continue to support the needs of our customers and patients and drive growth, improved performance and shareholder value," Donigan said.
In connection with Donigan's appointment, John Standley will be stepping down as CEO as previously announced.
"On behalf of the board, I want to thank John for his numerous achievements in helping to reshape Rite Aid in the face of an evolving environment during his tenure," Bodaken said. "In particular, I want to thank him for his leadership in guiding the company through some incredibly challenging times. His commitment to facilitating a smooth transition for Rite Aid is greatly appreciated, and we wish him the best in his future endeavors."
Standley said, "I'd like to thank our talented Rite Aid team for their dedication and support in taking great care of our customers and patients throughout my tenure. I have tremendous confidence in this team, and I'm excited about the future prospects of this company."