Sway, Visha Skincare win Indie Beauty Buyers' Choice Awards
Get great content like this right in your inbox.
Subscribe
Sway won the Drug Store News/ECRM Buyers Choice Award for its natural deodorant during ECRM's Indie Beauty Discovery Program, held last month in Palm Desert, Calif. Visha Skincare was the finalist for its 5 in 1 Advanced Correcting Serum with Illuminotex.
The two companies were selected from dozens of entries in the award program, samples of which were displayed in the ECRM hospitality area during the program's meetings. Buyers cast their votes based on product innovation and packaging.
"Consumers are increasingly looking for beauty products with clean ingredients," Tony Giovanini, SVP of Health & Beauty Care for ECRM said. "Both Buyers Choice Award winners have addressed this need with innovative formulations that avoid potentially harmful ingredients while still maintaining efficacy."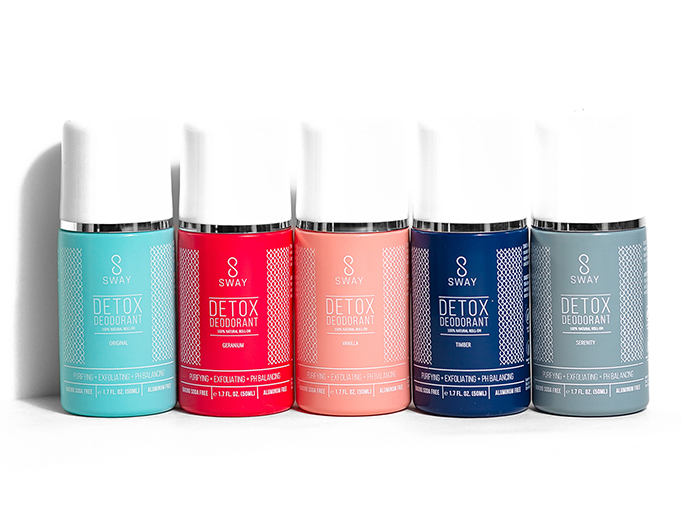 Rebecca So founded Sway after struggling her entire adult life to find a natural deodorant that actually worked. After experimenting with different natural ingredients, she found a combination that eliminated odor and killed bacteria without leaving any residue on the skin or clothing.
Sway's Complete Underarm Detox Deodorant Kit includes a charcoal detox developed to speed up the transition to natural deodorant; a deodorant infused with apple cider vinegar to combat body odor and restore and maintain the natural pH of underarms to help kill off bacteria; and a complementary dusting powder that neutralizes odor and absorbs moisture. In addition to eliminating body odor, SWAY also serves as a beauty toner designed to improve the texture and pigmentation of the underarms. Plus, unlike most natural deodorants that use starch, wax, and oils as their base, SWAY's water-based formula leaves absolutely no residue, according to the company. It's 100 percent natural, aluminum-free, vegan, gluten-free, and cruelty free, and are available in five scents, with a sensitive skin option for each.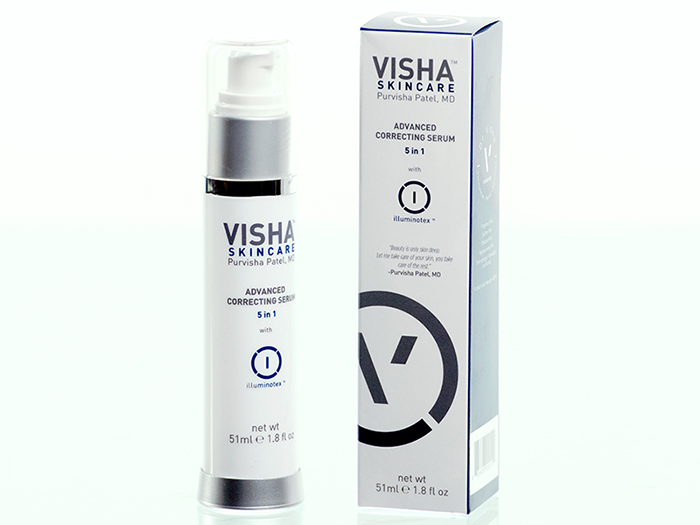 Visha Skincare is a dermatologist-formulated cruelty-free skincare line developed by Dr. Purvisha Patel, who saw a need for skin care products that addressed multiple issues with each product, were free from harmful ingredients -- such as hydroquinone, parabens, fragrances and sulfates, and are available to the public at a reasonable price. Each of its product lines features Illuminotex, a patented skin brightening complex that, according to Patel, is shown to work the same as prescription strength hydroquinone (which is considered toxic).
The Visha 5-in-1 Advanced Correcting Serum combines Illuminotex with retinol, vitamin E, Ferulic acid and hyaluronic acid in a weightless serum to be used twice a day to treat fine lines and wrinkles, fade sun spots, and correct uneven skin texture that occurs from UV damage, as well as fade dark pigmentation left from skin damage, blemishes or scars. The exfoliants in the formula help decrease acne formation and stimulate collagen production to firm the skin as well as correct hyperpigmentation which further aids in the prevention of additional premature signs of aging. The antioxidants in the formula help protect skin cells from free radical damage, smoke, and other environmental pollutants.