Lean Cuisine's Origins line highlights organic, meatless ingredients
Get great content like this right in your inbox.
Subscribe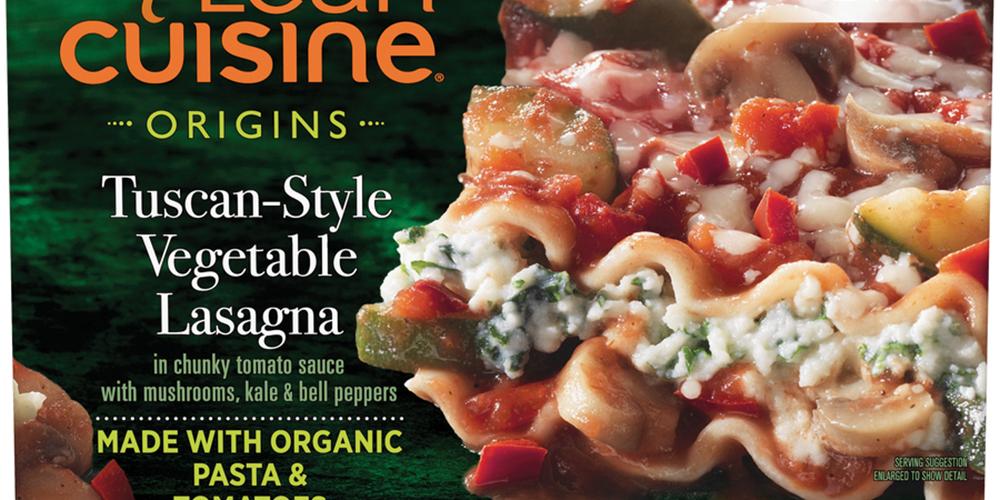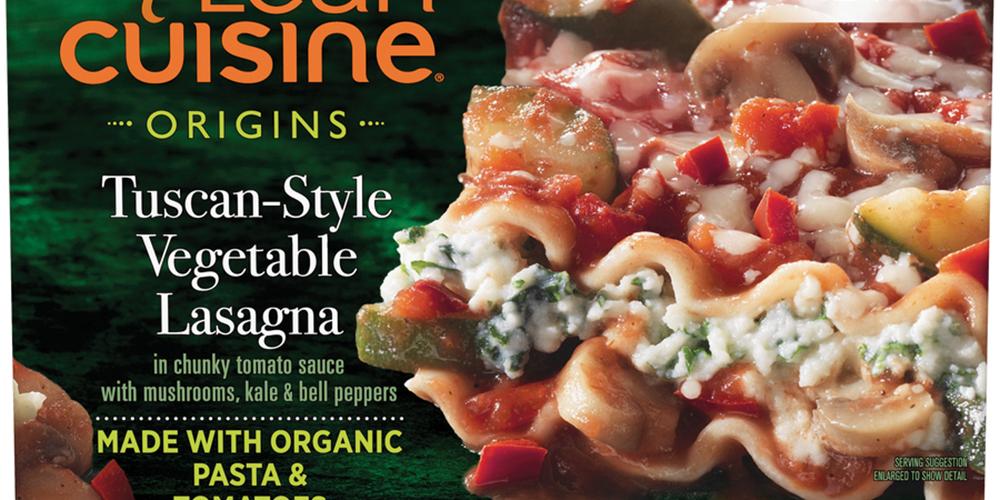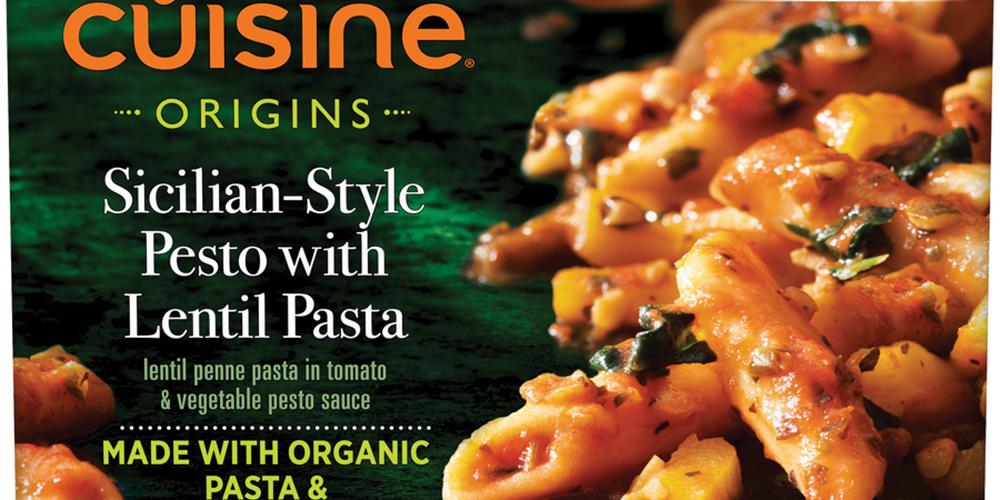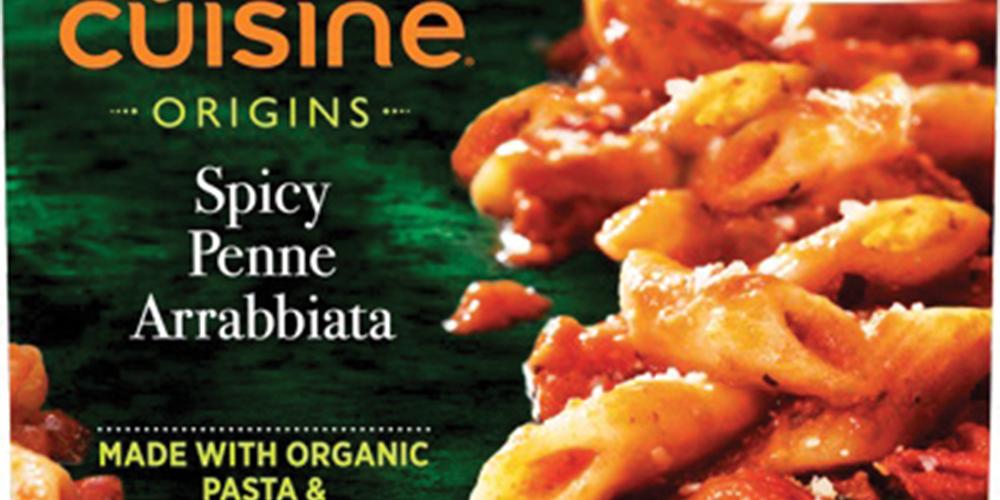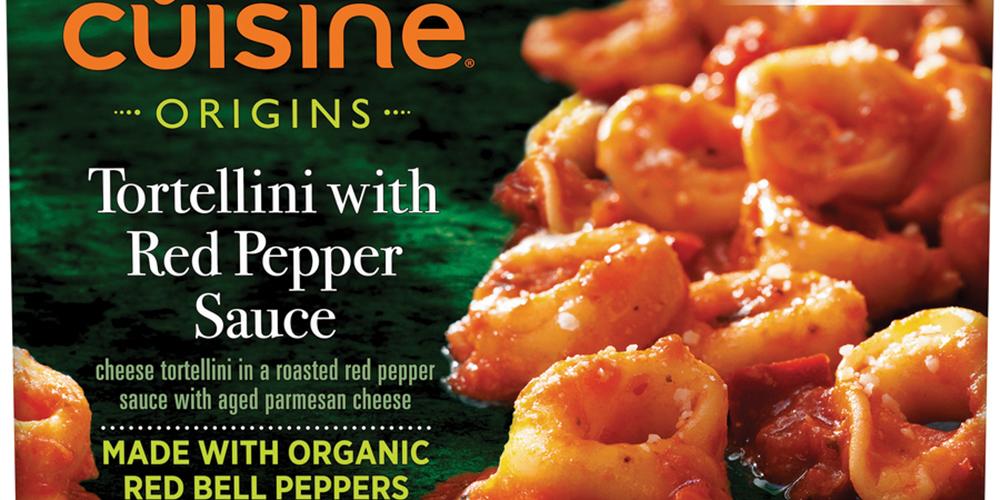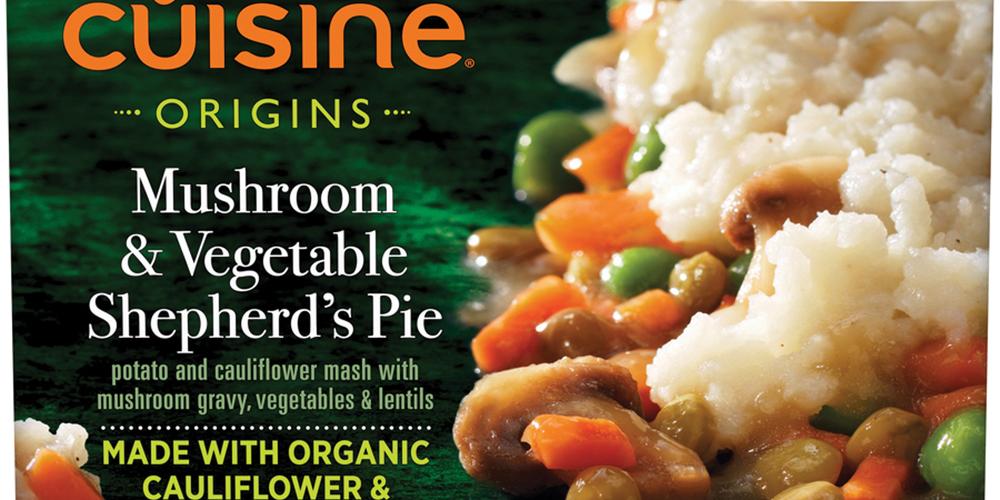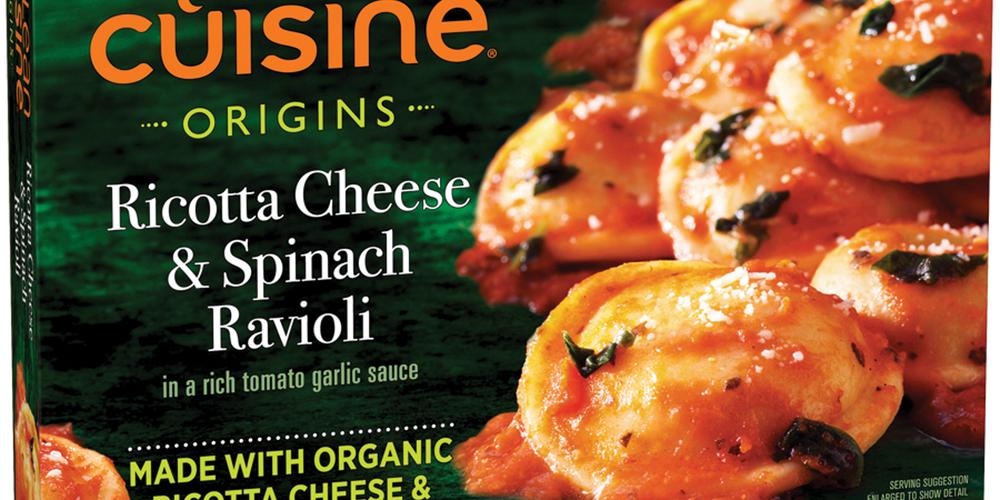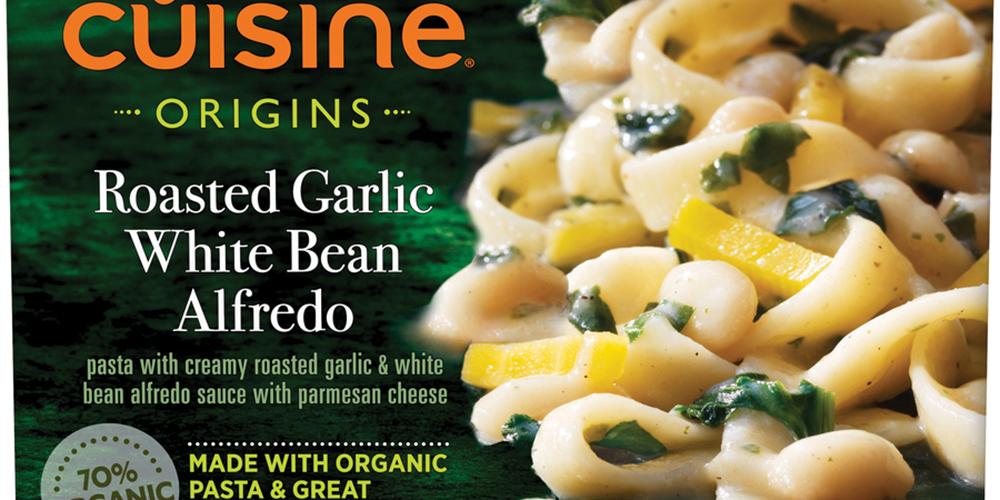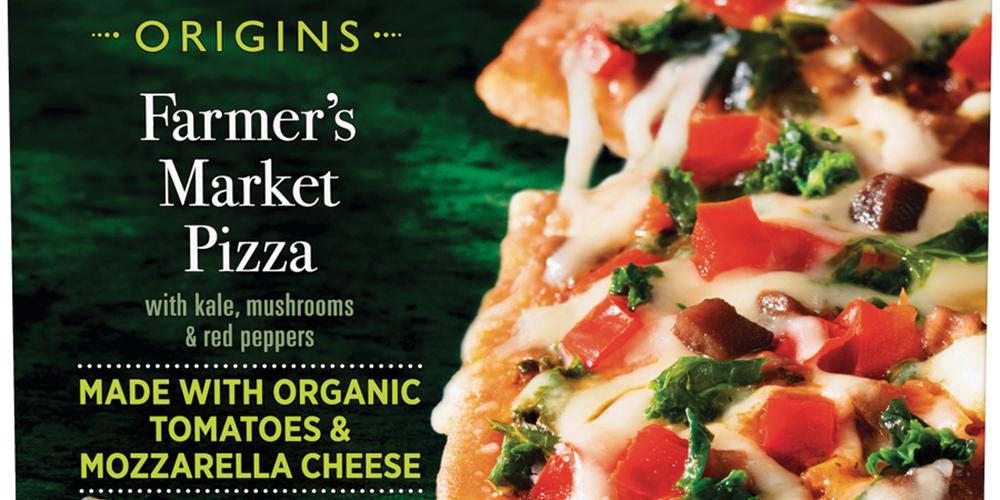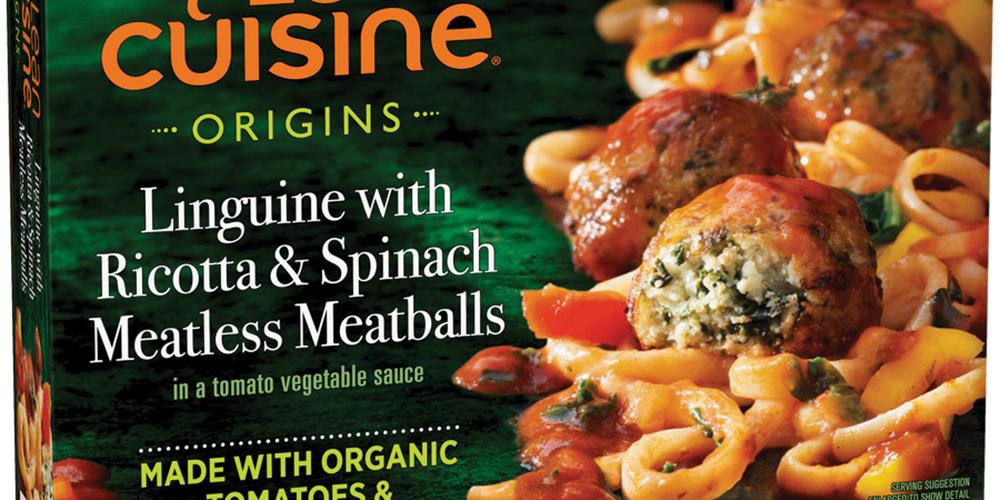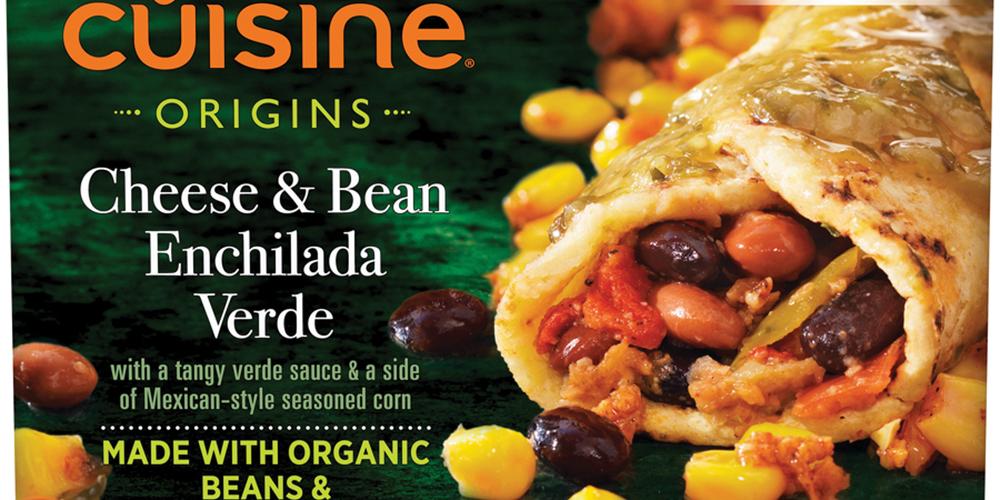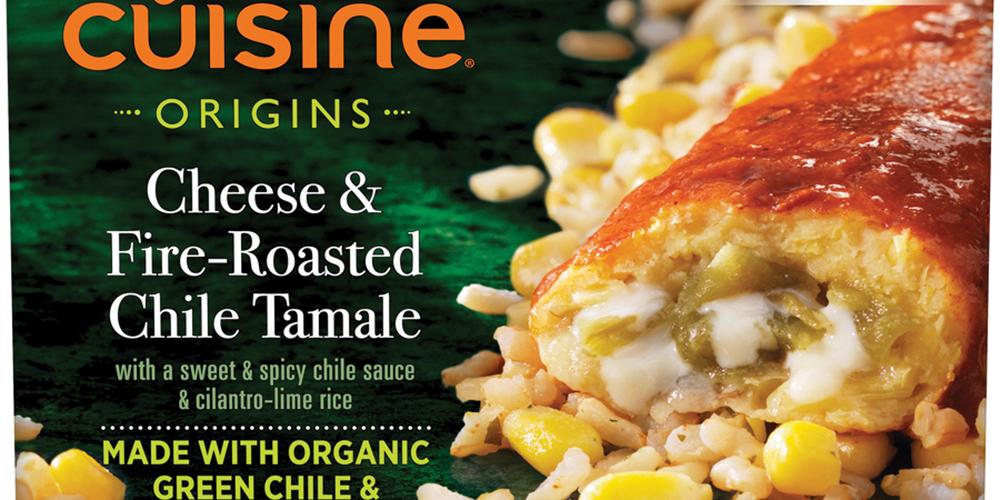 Lean Cuisine is shaking things up by ditching meat in several new dishes and ramping up the flavor with organic ingredients.
The Solon, Ohio-based company unveiled its new menu with Origins, which offers 14 meatless comfort dishes that it said are made with 70% organic ingredients that have been verified by the Oregon Tilth.
The new flavors joining the Lean Cuisine family include:


Butternut Squash Lasagna, which contains 17 g of protein, organic pasta, butternut squash, goat cheese, spinach and warm spices;


Coconut Chickpea Curry, which has organic chickpeas, tomatoes and brown rice in a Malaysian-style coconut curry sauce;


Farmer's Market Pizza, which features mozzarella cheese, tomatoes, kale, mushrooms and red peppers;


Linguine with Ricotta and Spinach Meatless Meatballs, which is made with ricotta cheese and spinach, tossed in organic linguine and finished a tomato vegetable sauce that has yellow peppers and onions;


Mushroom and Vegetable Shepherd's Pie, which contains peas, carrots, lentils, potatoes, cauliflower mash and mushroom gravy;


Sicilian-Style Pesto with Lentil Pasta, which combines lentil penne pasta with red peppers, yellow carrots and spinach in a Sicilian-style pesto sauce that has chopped tomatoes and vegetables; and


Tuscan-Style Vegetable Lasagna, which features organic pasta, ricotta cheese, mushrooms, kale and bell peppers in a tomato sauce.


In addition, seven of the brand's best-selling frozen meals will now be available in Origins packaging. The new recipes made with 70% organic ingredients include the Cheese and Bean Enchilada Verde, Cheese and Fire-Roasted Chile Tamale, Margherita Pizza, Ricotta Cheese and Spinach Ravioli, Roasted Garlic White Bean Alfredo, Spicy Penne Arrabbiata and Tortellini with Red Pepper Sauce.
"The Lean Cuisine team of chefs and nutritionists work hand in hand to create new ways to meet women's evolving needs," said Julie Lehman, Lean Cuisine marketing director. "The new Origins subline offers even more of what our consumers are after, from gluten-free foods to meatless offerings to options made with organic ingredients and now, vegan dishes. We have recipes every woman will enjoy, no matter their preference because we want to help nourish women and their pursuits."
All of Lean Cuisine's new products have a suggested retail price of $3.69 and can be found at grocery stores and mass retailers nationwide.