5 best practices for retailers partnering with CBD companies
Get great content like this right in your inbox.
Subscribe
At Sera Labs, a premium CBD company selling very successfully online and which will start shipping to retail shortly, we understand the CBD category is confusing due to a lack of education and a lot of fragmented chatter. Yet, hopefully, companies like Sera Labs — and other leaders in the industry that have been self-regulating — will earn the trust of consumers.
CBD oil is natural and can be used every day. It also comes in a variety of such easy-to-use forms as tinctures, capsules or topical creams. And why include CBD in skin care? The results speak for themselves as we have seen quite a significant difference in the look of our customers' skin when using the right amount with the other clinically studied ingredients in the product. Everyone also needs to understand that as long as your product comes from a trusted source like Sera Labs, there is no THC in CBD so you won't get "high."
In order to help you cut you through the clutter, I'll focus on the top five things retailers and consumers should be aware of when deciding on their CBD product mix or selection.
1. Retailers should look for companies that practice self-regulation and are transparent.
The big players in the industry, including ourselves, have done a good job on self-regulation, and it's important for buyers to know who they are.
Both retailers and consumers should research the brands and make sure the companies they are considering use rigorous internal quality assurance/quality control processes and third-party testing for all products. Be sure their websites are up to date with accurate certificates of analysis, or COAs. Look for both the raw form COA and the finished product COA to ensure you are getting the highest quality and most premium CBD. The certificates of analysis should be clearly displayed and state that the product contains less than the 0.3% THC allowable by law. Lastly, every box should have a QR code so consumers will be able to view the certificates, as well any other active ingredients in the products.
It also is important to know where the hemp is sourced. Do your research to make sure that the region is not known for questionable agricultural practices, or heavy metals and toxins in the soil.
2. Merchants should look for companies that understand the retail business.
It is very clear to buyers which CBD brands know the business, and which do not. Many CBD brands, unfortunately, will not make it into retail because they don't understand the importance of QR codes, or the rigorous testing necessary to have product that is fully compliant across multiple retail markets.
3. Education is the most important thing a company can do.
Most consumers will ask the pharmacist, and collateral is important to educate the consumer. To help, we created a trifold and an e-book about CBD we believe retailers should give to customers. We take it a step further with a Wellness and Education Ambassador program that goes to communities and focuses on retail locations by educating store personnel in order to increase awareness and demystify CBD.
4. Retailers and consumers need to check the ingredients.
It is important to be sure the product is not 100% hempseed oil; be sure there is hemp extract or cannabidiol in the product. If it is only hemp seed oil, you might as well be drinking olive oil. Also make sure there are no herbicides, pesticides or metals in the product listed on the certificates of analysis. Look for brands that only use natural ingredients and never test on animals.
5. Everyone needs to read the customer reviews.
Repeat customers are a good sign of brand longevity. When your product and experience exceed expectation, you have a customer for life.
---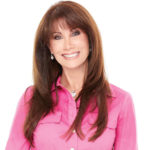 Nancy Duitch is founder and CEO of Sera Labs.