A category in its Infancy
Get great content like this right in your inbox.
Subscribe
New parents face a number of experiences that they have not yet encountered. Among them is the challenge of making informed choices of what types of products they may need to not only care for their little one, but also prepare their home for their new addition.
When considering the various areas of the retail operation that new parents may need to shop to meet their baby's needs, five are immediately apparent to address the areas of feeding, bathing, toileting, safety, and healthcare. These categories often include: 1) bottles, nipples, breast pumps, and accessories; 2) cloths, gentle soaps, and even rubber duckies; 3) diapers, wipes, disposal bags, and diaper rash creams and ointments; 4) monitors, cameras, cabinet locks, and even sun blocks; and 5) pain relievers, teething aids, skin care, and other essentials.
So, imagine a retailer creating a checklist or shopping list that helps guide a consumer's choices, or a designated area within the store that creates a "baby store-within-a-store." Parents will be grateful to the retailer for making shopping easier, for guiding their choices to ensure they are thinking of all of the resources that could assist them, and for empowering them to make decisions around items that have been purposefully selected for their new adventure.
Such curation is not necessarily new. However, as I've shared in prior columns, it is not implemented consistently (or overly effectively) at retail today. It is my belief that the retail operation that thinks about the products, services, and overall selection that can meet the needs of everyday life – such as becoming a new parent – will rise above its competitors and build a stronger, more valuable market basket.
---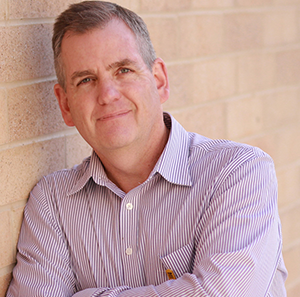 Dave Wendland is vice president, strategic relations and co-owner of Hamacher Resource Group, a company focused on improving results across the retail supply chain located near Milwaukee, Wisconsin. He directs business development, product innovation and marketing communications activities for the company and has been instrumental in positioning HRG among the industry's foremost thought leaders. You may contact him at (414) 431-5301 or learn more at 
Hamacher.com
.