A retail strategy that requires jumping on the bandwagon
Get great content like this right in your inbox.
Subscribe
Retailers are all about differentiation, and this leads them to highly customized marketing campaigns.
However, sometimes retailers need to jump on the bandwagon through tie-ins to national marketing promotions.
There are seemingly more such opportunities than ever, but they need to be chosen carefully. There's now a day, week or month for almost every product category or cause, all promotable via social media.
DSN
's sister magazine
Progressive Grocer
publishes a comprehensive monthly calendar of category-focused promotions, from National Raspberry Cream Pie Day on Aug. 1 to National Soft-Serve Ice Cream Day on Aug. 19.
These tie-ins are fun and useful. However, the proliferation of opportunities could leave retailers overwhelmed. Retailers need to embrace the ones that make the most sense for their individual customer bases. It starts with jumping on the bandwagon, but leads to driving differentiation in execution.
The same is true for another kind of national promotion that retailers should consider. These are more "horizontal" promotions that spotlight such topics as
diabetes awareness
or the many celebrations of
ethnic heritage
. These are campaigns — each often monthlong — driven by associations and other organizations. It's important for retailers to consider which ones to pursue.
"Retailers need to ask, 'How can I amplify the program?'" Neil Stern, senior partner of retail consulting firm
McMillanDoolittle
, said. "If a program is getting national PR and attention, the retailer's money will go farther. So that's the kind of program they'd want to hook onto."
It's useful to create a checklist of elements that tend to result in program success. I'll do this in referencing an initiative that I've been tracking for a number of years, the
September National Family Meals Month
created by the
FMI Foundation
of Food Marketing Institute. This year marks the fifth anniversary of that program.
As a quick background, this program encourages families to eat one more meal at home each week. The foundation delivers the message that family meals eaten at home promote healthier eating and "strengthen the family's social fabric."
This effort checks off many of the boxes that I'd consider important for successful retailer promotion efforts:


Sales Benefits: The concept ties into what many retailers sell;


Differentiation Strategies: Retailers have jumped on the bandwagon over the years while taking unique approaches. For example, Hy-Vee has provided tips and tools to make mealtime more manageable. Wakefern Food has leveraged its dietitians to engage customers. Even Kroger's The Little Clinic got into the act by discussing family meals with patients and distributing an educational booklet. "There are many unique and different routes for participating," Sue Borra, chief health and wellness officer and executive director at FMI Foundation, said;


Resource Support: The family meals campaign provides a wide range of tool kits and other resources, in addition to a Gold Plate Awards program to spotlight efforts;


Partnership Focus: This campaign has focused on growing the number of partners, including retailers, suppliers and community collaborators. In all, 232 partners were promoting the importance of family meals in 2018; and


Credible Metrics: FMI Foundation assessed results through a Nielsen Harris Poll, which showed that more than 70 million adults saw the campaign last year, and 91% reported taking action from it, including eating together as a family more often.


Let's go back to the starting point on this topic. Retailers need to differentiate, and sometimes that requires embracing a high profile national effort and adding a unique spin. Jumping on the bandwagon can be a good thing, as long as it's being driven by solid strategies that enable each retailer to stand out.
---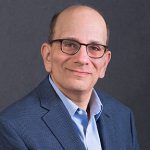 David Orgel is an award-winning business journalist, industry expert and speaker. He currently is the principal of David Orgel Consulting, delivering strategic content and counsel to the food, retail and CPG industries. To read last month's column, click here.