Editor's Note: The best and the brightest
Get great content like this right in your inbox.
Subscribe
A big part of what we do here is recognizing the best of the best. Who stands out in a crowd? Who is making a difference within their own organization? And, who is going above and beyond in terms of helping the retail industry, in general, and all of the people that make it up?
[caption id="attachment_606987" align="alignleft" width="155"]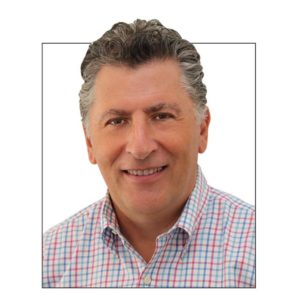 Seth Mendelson, editor in chief
[/caption]
This fall, Drug Store News
will honor the women in the health, wellness and beauty categories who are making a difference in our industry. We will feature them in our October issue, highlighting what they have done to stand apart in a crowd and how they have helped their own organizations and colleagues, as well as the overall retail world. DSN also will host a dinner honoring the winners in late October in Chicago.
"Our goal is quite simple," Laura Fontana, the project director and a member of the DSN sales team, said. "We want to help recognize the women in the mass retail industry who are making a difference, and give them a chance to have their moment in the limelight. But we are also doing this to show other women — perhaps younger women just entering our industry — that by working hard and smart, they will also have their chance to be recognized in the future."
To be honest, though, we need your help. While we love to think we have our finger on the pulse of the industry, we also are well aware of the fact that there are many things we do not know about what is happening in the marketplace. This is one of them.
So we are asking members of the retail trade to nominate colleagues that you believe are among the best and the brightest women in the health, wellness and beauty categories. We ask you to visit our nomination form at DrugStoreNews.com/TopWomen, where you will be able to nominate the women you believe have made a difference at your organization, or you have seen do great things elsewhere.
With your help, we are confident that we can discover the women who are helping our industry thrive and recognize them through the pages of our magazine and at our celebratory dinner. Now it is up to you to get involved. We hope we can count on your assistance on what we believe is an extremely worthy project.