GMDC's Selfcare Summit aims to reimagine the in-store consumer healthcare experience
Get great content like this right in your inbox.
Subscribe
Since 1970, Global Market Development Center|Retail Tomorrow has been the leading nonprofit trade association dedicated to serving general merchandise and health, beauty and wellness retailers, wholesalers, suppliers and service/solution providers.
However, as we approach 50 years of industry service and leadership, we at GMDC|Retail Tomorrow have been working to transform from our retailer-centric past to a consumer-focused organization. Our current aim is helping nonfood brick-and-mortar retail to not only survive, but also to thrive, remain relevant and grow in a time of online disruption by responding to consumers' needs. Part of this work includes reimagining our annual HBW conference to what we now are calling the Selfcare Summit.
E-commerce and the unprecedented migration of products from physical stores to online has led to a decline in foot traffic for many retailers. Yet the self-care movement, combined with the rise of healthcare costs, is driving new consumer habits and buying patterns — and store traffic. Research shows consumers are seeking a broader selection of health-and-wellness services and solutions within retail as they take active roles in controlling their personal health outcomes.
The $64 billion nonprescription health segment is growing an aggregate 1.4% across food, drug and mass retailers, and consumers now, more than ever, want local, natural and personalized products and solutions that help them to look good, feel better, prevent disease, treat chronic conditions, and improve their quality of life.
Retailers are beginning to recognize and respond to this shift in an effort to enhance the shopping experience and capitalize on future health-related brick-and-mortar visits.
Walgreens last month announced a partnership to bring primary care doctors to some of its Houston stores. CVS Health currently is testing a retail concept called HealthHub in which the pharmacy will incorporate a range of healthcare services and products, including nutrition counseling, health-and wellness-classes and medical equipment, at a select number of pharmacies also in Houston.
The launch of Selfcare Summit represents our evolving focus from connecting suppliers and retailers to fostering uncommon partnerships between retailers, suppliers, healthcare leaders, clinicians, beauticians, innovators and disruptors, among others. These partnerships ultimately can create more opportunities for consumers to access the wellness-oriented products and services they demand.
The only industry gathering focused exclusively on the consumerization of health care and how the self-care movement is reshaping health care, Selfcare Summit will incorporate portions of the former HBW conference, including face-to-face meetings between retailers and suppliers. The summit also will introduce industry-first offerings during which new companies and innovators will have the opportunity to present new products and services to retailers and consumers, leading to real-time feedback and insights.
Health care strategic advisory firm Health:Further also will provide learning track programming at Selfcare Summit focused on accelerating innovation and integrating healthcare solutions into existing retail models. Other learning track topics will include New Collaborative Healthcare Models; The Selfcare Consumer and the Retail Roadmap; Future Stores (Retail Tomorrow); and Natural Selfcare/CBD.
Selfcare Summit will take place from Oct. 3 to 7 at the JW Marriott in Indianapolis. For more information, visit selfcaresummit.org.
---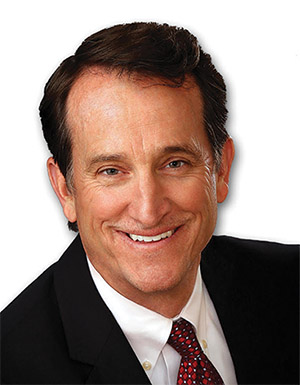 Patrick Spear is the president and CEO of GMDC|Retail Tomorrow.