My Stitch Fix experience
Get great content like this right in your inbox.
Subscribe
Before I started my series focused on curated solutions, I enrolled to become part of the Stitch Fix craze. For those unfamiliar with this Wall Street darling, Stitch Fix was inspired by the new vision of a client-first, client-centric way to approach retail. According to the Stitch Fix website, "recognizing that what people buy and wear matters," the company serves clients by helping to discover and define their styles. Making sure that the clothing they deliver is fashionable and fits well reduces customers' anxiety and stress. Stitch Fix endeavored to reinvent the shopping experience by delivering one-to-one personalization to its clients through the combination of data science and human judgment.
Here's how it works: customers fill out a simple "preference" profile, and Stitch Fix marries data science and algorithms with fashion to supply its subscribers with a curated selection of handpicked clothing, shoes, and accessories that is delivered to their homes at regular intervals. Customers pay for what they like and return the rest, while providing feedback regarding the products they received to help improve future selections.
Since its public debut in late 2017, Stitch Fix (NASDAQ:SFIX) has been an investor's dream stock. The stylish apparel subscription service is up nearly 75% since its IPO, and, at one time, the stock was up as much as 200%.
My personal experience — for research purposes — has actually been very good and validates why so many of their customers have raved about the convenience, the selection, the quality, and the process. Although the first delivered box of goodies was the best thus far, the process has exceeded my expectations. Here's how.
The good. My very first delivery was not only easy to track once I received notification it had been sent, but also the styles, sizes, and items fit me EXACTLY. So, I bought them all!!
The bad. After reflecting on the price I paid for my first shipment against my emotional excitement of not having to leave the comfort of my home to try on clothes and conduct my own "Project Runway," I realized I may have overspent a bit.
The ugly. When the second and subsequent shipments arrived, the clothes were not as attuned to my style nor did they fit as well (new stylist perhaps?). Then, as I packaged everything up for the very easy return process, it dawned on me that I had just paid $20 to try on clothes I didn't like and rush them back to the Post Office within the three-day window.
Perhaps Stitch Fix isn't for everyone. However, I believe there is a significant place for subscription-based services and delivery of curated solutions. In fact, in a recent survey conducted by NAPCO Research and
Ordergroove
, it was discovered that the average customer spends 60% more in the six months following enrollment into a recurring subscription program. The study also concluded that not only do such programs increase retention, but anecdotal evidence has revealed that subscribers typically spend more with a retailer than non-subscribers.
What about you; have you tried a subscription service? What was your experience?
---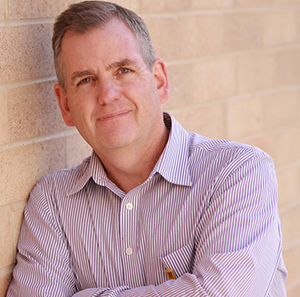 Dave Wendland is vice president, strategic relations and co-owner of Hamacher Resource Group, a company focused on improving results across the retail supply chain located near Milwaukee, Wisconsin. He directs business development, product innovation and marketing communications activities for the company and has been instrumental in positioning HRG among the industry's foremost thought leaders. You may contact him at (414) 431-5301 or learn more at 
Hamacher.com
.