Putting safety first: Retailers wrestle with supply chain safety amid drug import push
Get great content like this right in your inbox.
Subscribe
Product safety is a multifaceted issue for any retailer dealing with the pharmacy and prescriptions, and the systems that are in place to protect the quality and integrity of the goods offered constantly are evolving to strengthen the industry's defenses.
One of the key loopholes between consumers and the dangers of unsafe products, however, is the potential for the introduction of items from other countries that fail to meet the rigorous safety standards of the United States.
The Food Safety Modernization Act, which took effect in 2011, sought to close that gap by imposing tighter regulation around the import of foods and ingredients from overseas. The act requires companies that import products to the United States to ensure that their suppliers meet the same standards for product safety that are required of American companies.
Market pressures in the pharmaceutical industry, however, have led officials at both the state and federal levels to explore the possibility of bringing drugs in from other countries at a lower cost, potentially circumventing the Food and Drug Administration's close oversight of U.S.-made medications, according to the National Association of Chain Drug Stores.
Officials at the Arlington, Va.-based National Association of Chain Drug Stores see several potential problems with the import of prescription medications from other countries, including:


Issues around the adequacy, consistency and integrity of the supply;


Issues around quality and safety;


Problems with maintaining dual inventories inside pharmacies;


Burdensome testing requirements;


Costs of establishing an infrastructure for imported drugs; and


Liabilities for injuries caused by imported drugs.


"In light of the potential dangers relating to quality and consistency of pharmaceutical supply, potential disruptions to the existing efficient pharmaceutical distribution system, and the likelihood that the distributive and testing functions would add significant costs to the process, NACDS has significant concerns about commercial importation," NACDS said in a statement.
The U.S. pharmaceutical supply chain is in the midst of complying with the Drug Supply Chain Security Act, a law that requires tracing medicines from their origins in the manufacturing process all the way through to the consumer. Importing drugs from other countries could circumvent that law and potentially open up the supply chain to fraudulent medications.
Tracking drug pedigrees
At Boise, Idaho-based Albertsons, the company uses third-party tracking solutions that help ensure that the drugs it receives have a "pedigree" that can be traced back to the manufacturer.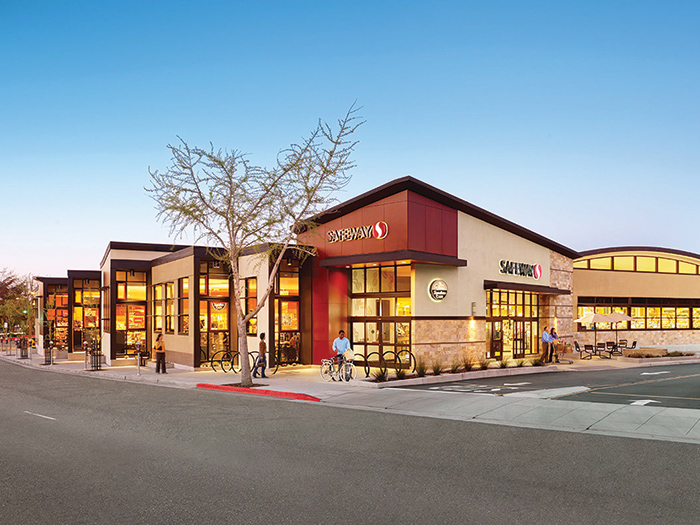 "One thing we do, of course, is buy from reputable vendors, so that eliminates 99% of the problem," Anthony Provenzano, vice president of pharmacy compliance and government affairs at Albertsons, said. Importing drugs from other countries could potentially circumvent the safeguards that the pedigree system provides. "I don't know if we could still be able to maintain that type of quality control," Provenzano said. "Everyone is keeping their eyes on it to see what's going to happen. Right now, we are able to track everything that has that pedigree all the way back to the manufacturer, so we know where it came from."
In addition to discussion at the national level about allowing the importation of pharmaceuticals, some states already have passed laws that would allow it. Those laws, however, cannot take effect without the approval of the director of the Department of Health and Human Services, and to date, no HHS director has ever approved such legislation.
While various state and federal legislators wrangle over the commercial importation of drugs, some states also have considered allowing individuals to purchase mail-order prescriptions from overseas. NACDS said it opposes both forms of importation due to the safety concerns.
Pharmacists on the front lines
Pharmacists are on the frontlines of protecting the drug supply, and can be the first to spot potential problems that put patients at risk, and issue warnings that could potentially result in a recall.
If a pharmacist notices something wrong when he or she receives an order — impurities inside the bottle or mislabeled product — that then gets reported back to the manufacturer and, in collaboration with the FDA, they determine what level of recall it should be and what kind of risk there is to the patient, Rob Geddes, director of pharmacy legislative and regulatory affairs at Albertsons, said.
"Then they issue the recall notice, which initiates a cascade of processes that occur so that we can verify that the products on our shelves are either unaffected, or if they are affected, removing them from the shelf so that it limits the exposure to the patient," he said.
Albertsons has a centrally managed notification system that automatically notifies patients when medications they have been prescribed are recalled. "It speeds up the process, and then the pharmacists on the front lines can focus more on handling the patients as they come in with questions or concerns, and moving them onto something that is more safe for them," Geddes said.
Sometimes recalls cause shortages of medications that patients need. If the drug is a generic, often it can be replaced with a medication from another company, or the company can increase the availability of lots of the drug that were not recalled.
Sometimes recalls impact multiple generic companies, creating a challenge for patients who rely on those medications.
"That's where pharmacists can use their training and knowledge, and all of their years of schooling and experience to work with the prescribers to find something that might be a suitable alternative — something in the same drug class that would have the same effect," Geddes said.
Woonsocket, R.I.-based CVS Health also said it takes comprehensive steps to protect patient safety, using a combination of systems, technology and the front-line efforts of its pharmacists.
"In our retail pharmacies, well-defined processes have been put in place to ensure accurate dispensing, including on-screen computer messaging, bar-coded prescription labels, electronic prescribing, automated prescription filling technology, electronic pill imaging, and quality assurance training for all pharmacy staff," the company says on its website. "Our mail order and specialty pharmacies utilize extensive quality control measures when dispensing medications as well, such as enhanced quality control, electronic imaging, quality procedures for compounded prescription items, drug utilization reviews, and final quality assurance checks."
Protecting food safety
The nation's packaged food manufacturers long have maintained a strong, risk-based product safety system, Betsy Booren, senior vice president of science and technology at the Grocery Manufacturers Association, said.
Packaged food manufacturers essentially evaluate three types of risk:


Physical risk, which involves ensuring that loose foreign materials do not enter the food while it is being processed or packaged;


Chemical risk, or protecting against the inadvertent introduction of cleaning or other chemicals into food; and


Biological risk, or guarding against the pathogens that can cause foodborne illness.


"Every day, they develop a food safety system that they implement that looks at all those risks, and reduce them to produce a safe product," Booren said.