What to expect from the EPA's new hazardous waste disposal rule
Get great content like this right in your inbox.
Subscribe
A number of states have taken enforcement actions against retailers that have not been compliant when returning pharmaceuticals in recent years. For example, California has penalized several national retail chains for not fully complying with regulations.
Previously, disposing of hazardous pharmaceutical waste was a complicated practice for national retailers with locations in multiple states, as states have taken various positions on how Resource Conservation and Recovery Act regulations apply.
Enter a new rule from the Environmental Protection Agency. Known as Management Standards for Hazardous Waste Pharmaceuticals, it clarifies the regulatory process of pharmaceutical disposal methods by ensuring the proper management of unused and/or expired pharmaceuticals through the process of reverse distribution or final disposal.
The standards will push retailers to restructure their hazardous waste management practices. Entities that fail to comply with the ruling will face significant penalties, including monetary fines that have increased in recent years.
Defining Hazardous Waste
According to the EPA, hazardous waste is "waste with properties that make it dangerous or capable of having a harmful effect on human health or the environment." Hazardous wastes have ignitable, corrosive, reactive or toxic characteristics.
Common types of hazardous waste pharmaceuticals that may be found in your location include, but are not limited to aerosols, insulin, multivitamins, some blood-thinning medications and some Drug Enforcement Administration controlled substances.
Key Changes for Drug Stores
The rule was created to address concerns identified by nationwide retailers dealing with compliance challenges for hazardous waste pharmaceuticals in their stores.
While the final rule does not increase the number of pharmaceuticals considered hazardous, it does include many changes that will impact retailers, including:


"Sewering" practice: The rule states that reducing intentional sewer disposal is one way to help reduce the environmental loading of pharmaceuticals into waterways. Sewer disposal refers to the age-old method of disposing medications down the drain or toilet, which causes these hazardous materials to end up in the environment;


Relief for management: Under the new rule, hazardous waste pharmaceuticals do not count toward generator status. It also eases labeling and manifesting, and clarifies what items can be shipped to reverse distributors;


Nicotine patches, gums and lozenges: Over-the-counter nicotine replacement therapies no longer are considered hazardous when discarded. However, e-cigarettes still are considered an acute hazardous waste and are subject to the new requirements; and


Management clarity: The rule clarifies the regulatory status of reverse distribution — the process for returning unused pharmaceuticals accumulated during the course of normal operations. During this process, drugs that are not dispensed are handed off to specialized brokers or the manufacturers.


This final rule establishes streamlined, practical standards for managing potentially creditable hazardous waste pharmaceuticals. It will reduce regulatory burden on retailers and align with the existing practices of the retail sector.
The rule will go into effect in Alaska, Iowa and Puerto Rico on Aug. 21, and other states will have until 2021 or 2022 to adopt the new rule.
Pharmaceutical retailers can avoid penalties by enlisting the help of a third-party hazardous waste disposal partner. These professionals serve as trained personnel and also may be a consultant for updated insight into compliance standards.
For additional information, visit epa.gov. For questions for hazardous waste experts, email
[email protected]
---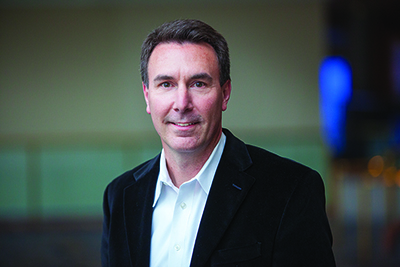 Wade Scheel is the director of governmental affairs at Stericycle Environmental Solutions.