07/29/2019
Women's wellness products adapt to shoppers' changing needs
While women's wellness products span a number of categories, from nutritional supplements and sexual wellness to feminine hygiene, one thing remains constant — women increasingly are becoming selective about the ingredients in the products they use on their bodies.
Studies, including a report from Mintel support the fact that when making a purchase, the majority of women look for products that do not contain unnecessary ingredients.
This interest in "better for you" wellness products perhaps is most noticeable within feminine care. Products that are natural, organic and have fewer —and more transparent — ingredients, as well lower environmental impact, are among those seeing strong growth within the category.
According to Ama Perodin, senior brand manager of intimate health at White Plains, N.Y.-based Combe, consumers are looking for the best new products that meet their intimate personal care needs. The company's Vagisil brand addresses those needs by creating safe, efficacious products specially designed to provide holistic care for women's vaginal and sexual health needs, Perodin said. The company's personal care products include Vagisil anti-itch cremes, anti-itch medicated wipes and intimate washes, as well as Preventeza emergency contraceptive.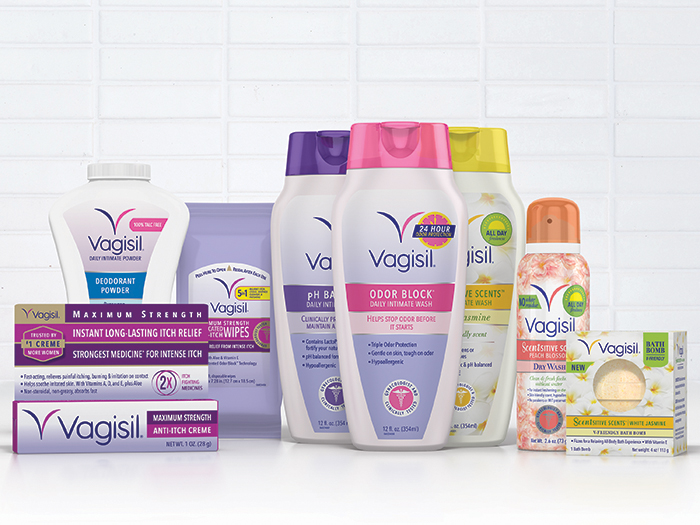 "Vagisil's approach to intimate health puts women at the forefront when it comes to taking care of their bodies," Perodin said. "Everything we do is geared toward women's health."
Women also are looking to companies for information to make more informed decisions, said Greg Bradley, CEO of Foundation Consumer Healthcare, located in Pittsburgh. "Our mission is to continue to increase access to Plan B and ensure women have the information they need about what it is — and what it isn't — so they can make informed healthcare decisions," he said.
Bradly pointed out that when it comes to Plan B, women just want the facts so they can feel confident if their "Plan A" does not work out. "We realized our communications needed to break through the clutter in the women's wellness and health space and deliver information in a straightforward manner, which is why our new 'I've Got This' campaign is truly distinctive in its look, feel and messaging," he said.
In menstrual care, women are looking for products that fit into their busy lifestyle, in particular, millennials — a demographic that also is interested in transparency in ingredients.
Tracy Garbowski, director of feminine care, commercial marketing at Edgewell Personal Care, said the company's Playtex brand is focused on delivering a range of thoughtfully designed feminine care solutions, including Playtex Sport tampons, which are meant to meet the needs of active women. The company's other brands in the category include Stayfree, Carefree and o.b., which Garbowski said broadly provide feminine care solutions across each of the respective segments.
Women also are gravitating to healthy product choices that are good for themselves and the environment. Edgewell recently introduced o.b. Organic, a line of tampons made from 100% organic cotton from tip to string, free from chlorine, fragrances and dyes. It is available with a plant-based applicator or without.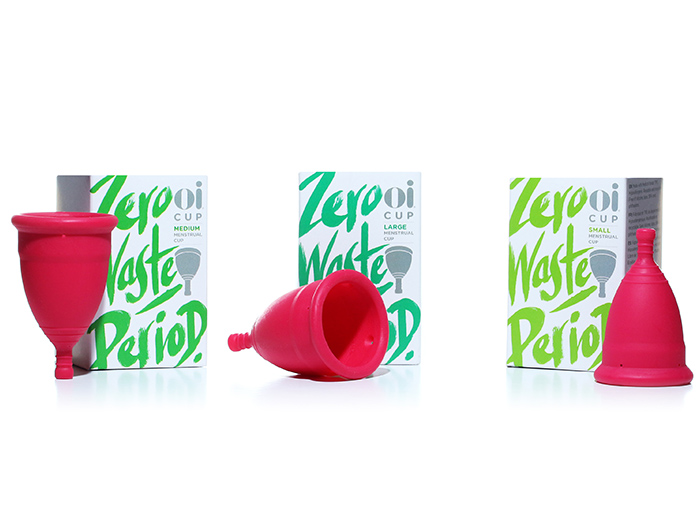 Organic Initiative, based in Manhattan Beach, Calif., entirely is focused on sustainable menstrual care, making biodegradable, certified organic cotton hygiene products, including cotton tampons, pads and liners, as well as the Oi cup made from medical-grade TPE.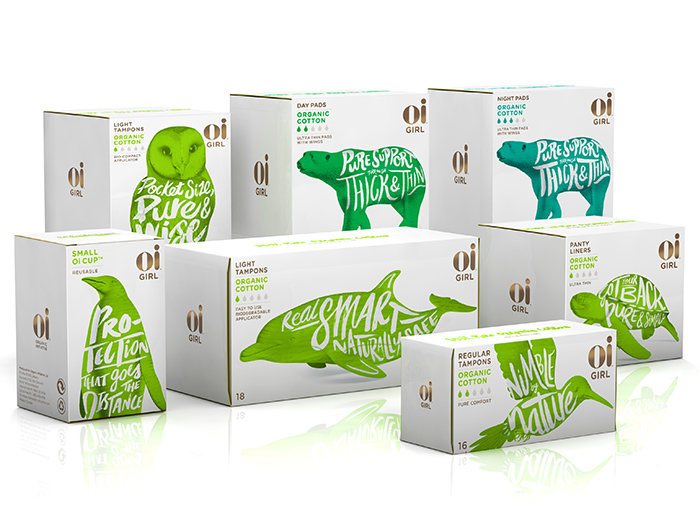 Every component of Oi products, including the packaging, is designed to help reduce the lifetime impact of synthetic, plastics and chemicals on the environment, as well as on women's and girls' bodies. CEO Helen Robinson said the goal was to get people to start thinking about the value of products beyond its functionality. "We are very transparent about what is in our products and how good they are for the environment," she said. "We understand we need to educate women that natural products work just as well as those they are more familiar with."
In sexual wellness, Trigg Labs has taken a unique approach to the category with its Wet Elite Femme, a line of personal lubricant products. The line was designed for women, by women and consists of a water-based lubricant, a silicone-based lubricant, a hybrid lubricant and a cool tingle lubricant. All are colorless, odorless and lightweight.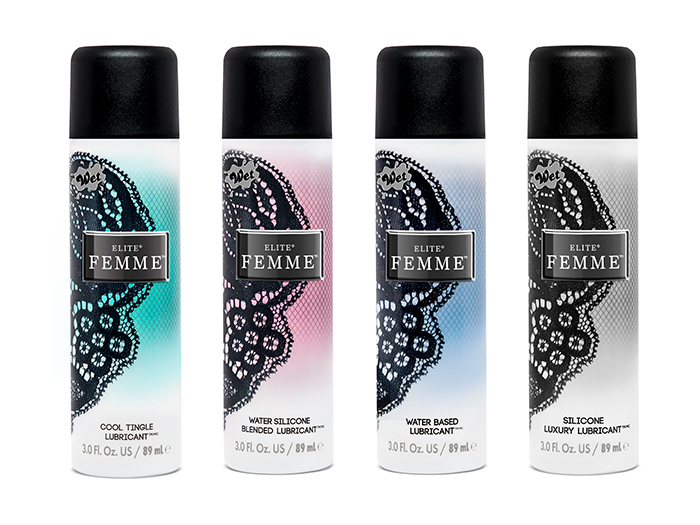 "Despite the fact that women are the primary decision makers when it comes to personal lubricant, the majority of products were being targeted to men," Tiffany Sands, marketing manager at the Las Vegas, Nev.-based company, said. "There was an obvious gap and we wanted to fill it by giving our female customers a quality product that specifically addresses their wants and needs."
Within the supplement space, companies increasingly are offering products with beauty-focused benefits. Nature's Truth, based in Ronkonkoma, N.Y., offers a number of products specifically designed for women, including collagen products that support hair, skin and nails; plant-based essential oils and aromatherapy; and topical serums that feature such ingredients as vitamin C, hyaluronic acid, collagen and argan oil.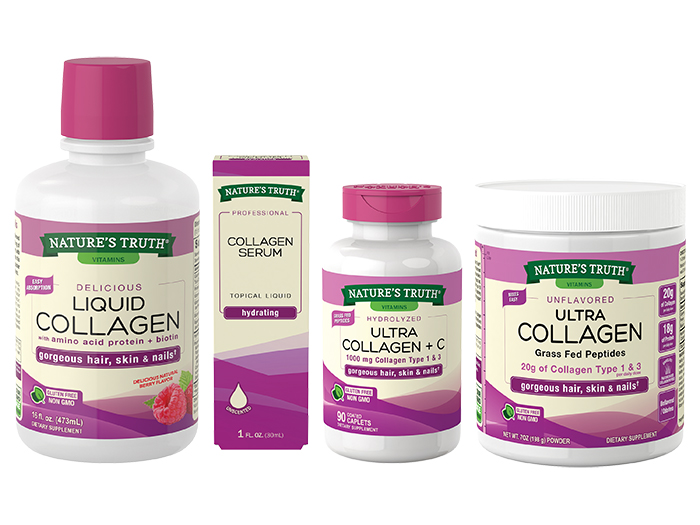 Kimberly Vigliante, senior vice president of sales and marketing at Nature's Truth, pointed out that women are looking for products that help them feel and look good from the inside out. "They also want products that feature only the best ingredients, are non-GMO and free of common allergens, such as gluten. That's why, at Nature's Truth, each of our product labels clearly state what is in each bottle, including our 'free of' statements, so shoppers know exactly what they are buying," Vigliante said.
Best Practices
In noting the reduction of secondary placement opportunities, Edgewell's Garbowski said this has heightened the importance for manufacturers to leverage merchandising strategies and tactics that can drive awareness at shelf and, in the case of menstrual care, disrupt their "grab and go" shopping behavior.
Robinson said that Organic Initiative's products sell best when placed in the same aisle or set as mainstream products. She said it is important that when women approach the feminine hygiene aisle, they see all the choices available to them, especially the affordable, healthy options. "We believe our products are the new, accepted standard, not the exception, and should be treated like traditional products are," Robinson said. "Tucking it away in another area of the store won't accomplish this."
Alan Cooper, vice president of food, drug and mass sales at Trigg Labs, said that when it comes to merchandising the company's personal lubricant line, he has seen retailers place it in the family planning section, but noted that positioning it in the feminine hygiene aisle helps differentiate the product and puts the customers in a more comfortable space.
Vigliante of Nature's Truth said retailers that are the most successful are those who have created a women's wellness center in their stores. When supported with ample signage and advisers who are dedicated to educating shoppers on women's wellness, this stor