Feeling louse-y: Suppliers in lice prevention are changing their approach
Get great content like this right in your inbox.
Subscribe
Though it often can feel like a feast or famine category, manufacturers making lice products are quick to note that this small, but normally steady category still offers an opportunity for retailers to be a resource for consumers in their moment of need.
Even in a category where most consumers hope to buy products only once and wish they were never buying them at all, industry experts said that efficacy and convenience — and, increasingly, prevention — are the areas they are most focused on to keep sales and innovation healthy.
At the end of 2018, IRI data showed that during the full-year period, parasite treatments saw dollar sales decline 5.2%, with a 5.7% drop off in unit sales. Yet, the beginning of 2019 actually has brought good news, according to Joseph Juliano, vice president of innovation in Canada and consumer insights at Tarrytown, N.Y.-based Prestige Consumer Healthcare. He said that the sales dip of 2018 was caused by low incidence rates, but dollar sales were up for the first quarter, and there was hope that the rest of the year would produce a rebound in the category.
This paints a promising picture for manufacturers looking to snag a piece of the $152.5 million category, which includes legacy brands and newcomers, all of whom are focused on delivering on shifting consumers demands as quickly as possible.
"The lice category has a high sense of urgency to treat, and we continue to bring retailers treatments that increase efficacy in the shortest amount of time," said Juliano, whose company markets the Nix brand. "This is especially important in drug where we know it's an emergency/urgent destination for shoppers."
A Changing Category
As perennial as the category has been, many of the big names staked their claim on chemical-based treatments to get rid of lice — typically using permethrin. Both Nix and Bayer's Rid, which comprise the top two brand-name solutions in the category, according to IRI, have flagship pesticide-based products. However, two trends — one consumer based, the other scientific — have brought about innovation focused on pesticide-free solutions.
From a consumer standpoint, the lice category is finding itself to be no exception to the recent demands roiling every other category — namely a focus on ingredients that go into consumer healthcare products that has made them wary of pesticide-based treatments. At the same time, lice increasingly have become immune to pesticide-based formulas, leading to "super lice" and a need for solutions that can get the job done, while also avoiding ingredients consumers would prefer not to use.
Bayer's Rid used the example of its classic Rid lice removal kit to offer one free of pesticides with the introduction of Rid Max Complete Lice Removal Kit, which includes a pesticide-free conditioning solution and the Ridvantage lice comb, as well as a spray for the home, including furniture, mattresses and other non-washable items. Similarly, Prestige's Juliano said super lice and consumer demands have facilitated the introduction of the Nix Ultra line of products.
"The Nix Ultra line has been our most successful recent innovation. Nix Ultra products are specially formulated to kill lice and eggs, including pesticide-resistant "super" lice, via suffocation rather than using traditional pesticides," Juliano said. "This year, we are excited to add to the line with the launch of Nix Ultra Shampoo, which kills super lice and eggs, and cleans hair."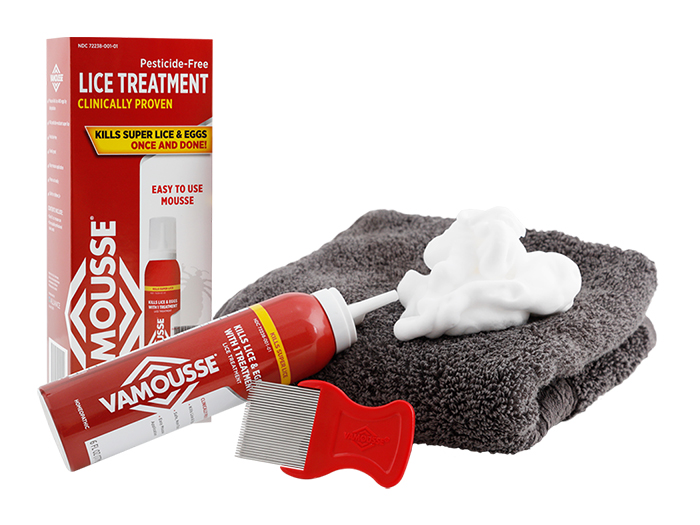 Some manufacturers in the space were ahead of the curve regarding the use of pesticides because they used sodium chloride as the key mechanism to suffocate lice. Among the salt-based lice treatment manufacturers are TecLabs' LiceFree and Vamousse, which is marketed by Alliance Pharmaceuticals.
"Vamousse products come from a pesticide-free heritage," said Amanda Sicvol, country manager of USA at Alliance Pharma, who noted it was designed by entomologists in North Carolina who were interested in a pesticide-free solution. "This is hugely important in this category because lice have really developed a genetic resistance to the chemicals that we've used historically, making them much harder to kill."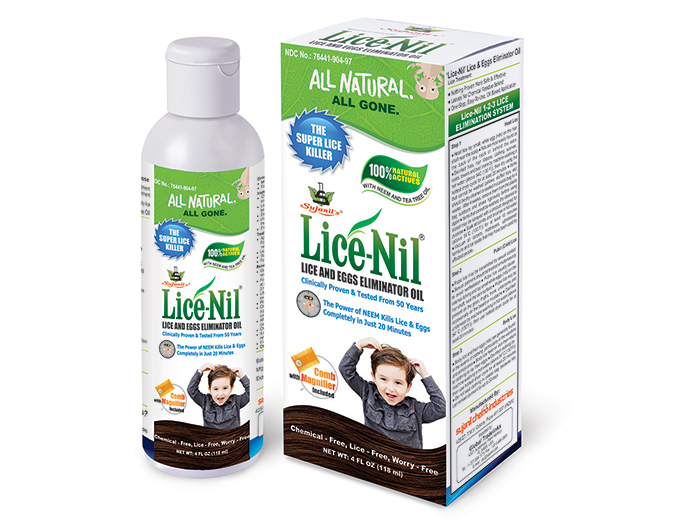 Category newcomer Lice-Nil, made by Indian pest control company Sujanil, is focused on offering a unique proposition for retailers and consumers that is neither a pesticide nor sodium chloride-based. Lice-Nil Lice and Eggs Eliminator Oil uses three ingredients — neem, coconut and tea tree oils. "Neem oil is essentially an all-natural insecticide, which has a lice-killing effect, and coconut oil has a lice-suffocating effect. Altogether, the blend of oils serves to kill lice and nourish the head and scalp," said Curt Behrens, a spokesperson for Lice-Nil, who noted that the product also avoids a medicinal smell that is common of other lice treatments.
Prevention and Convenience
Behrens also said that one of the potential threats to the category at retail is the growing popularity of lice clinics, where consumers pay for a lice removal treatment, bypassing the store entirely. What this does is put pressure on retailers and manufacturers to differentiate themselves through innovation.
One of the key areas of innovation taking place is in prevention. Several of the brands in the category are introducing shampoo, Juliano said. Behrens mentioned the launch of a Lice-Nil shampoo and Sicvol said Vamousse has offered a preventive shampoo product in an effort to help get rid of lice before any symptoms even appear.
"If you don't see lice [when you've been notified about an outbreak], the easiest thing to do is switch your child to the daily shampoo that kills every day as you wash," Sicvol said. "It's a simple swap, so there's no new aspect of your hair care regimen. You're basically doing your normal hair care cleaning routine on top of killing anything that might be there, so you don't get to the point of ever having to treat or even finding out that you had an infestation to begin with."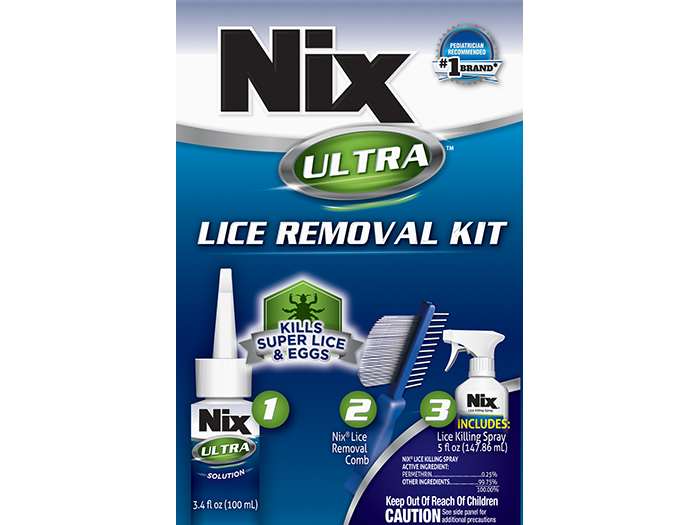 Another way to highlight value to consumers is by offering kits, a solution that can make the shopping process easier and lead to higher rings and, perhaps profits for the retailer, Juliano said.
"During a lice outbreak, many families feel panicked and are looking for the most effective all-in-one-box solution that they can grab and go," he said. "Our Nix Kits provide everything needed to eliminate lice from heads and homes. The individual Nix items are great for families with additional family members who need treatment, or if the outbreak has not yet spread to the home."
The preventive element is a way to introduce a wider selection to the category's assortment in store, but Behrens said further growth will require a reassessment of the category. "Retailers should look for alternative solutions. Natural has never resonated in this category — and as a parent, I get that you want to throw everything you can at the problem when you find out your kid has lice," he said. "But two things need to happen to grow the category — looking at alternative methods of eliminating lice and embracing natural."
The pharmacy can put a retailer in a unique position, Sicvol said, noting that pharmacists are a key resource for parents looking for lice solutions in a pinch, and Vamousse focuses outreach on pharmacists who can play a key role in highlighting category innovation as it shifts.
"There's an element we still see in this category differently than others, which is that moms will as