Hemp product innovation keeps the category clicking
Get great content like this right in your inbox.
Subscribe
Even as companies wait for more clarity from the Food and Drug Administration, companies marketing products in the hemp and CBD space have not stalled on innovation. Category mainstays and newcomers alike recently have introduced products that look to bring the benefits of hemp to consumers in new or different ways.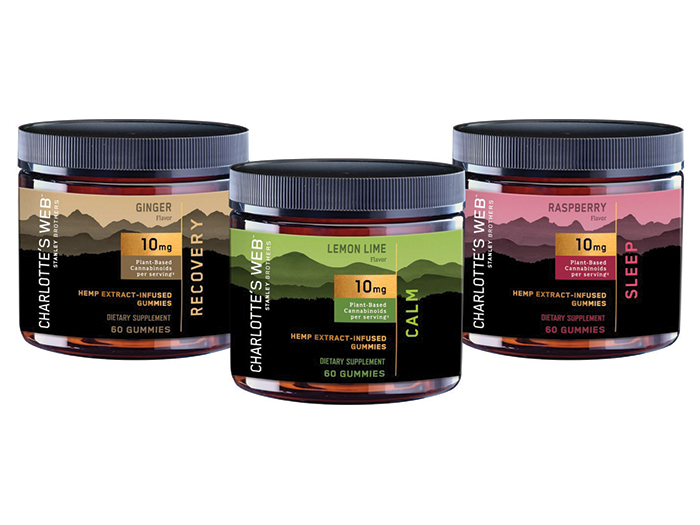 Charlotte's Web's CBD Gummies
One of the elder statesmen of the CBD category, Charlotte's Web is growing the options consumers have for CBD delivery and getting in on a big trend. Transparency Market Research estimates the market for gummy vitamins will hit $4.17 billion by 2025, and with three varieties of gummies — Calm, Recovery and Sleep — Charlotte's Web is aiming for a piece of that pie.
"Our customers have been asking for gummies, and we are excited to bring this new format to our product portfolio," Deanie Elsner, CEO of the Boulder, Colo.-based company, said. "When developing this product line, our product sciences team wanted to ensure that our gummies would be differentiated and thoughtfully formulated to be as effective as possible."
The raspberry-flavored Sleep gummy contains 3 mg of melatonin in addition to CBD to support restful sleep; lemon lime-flavored Calm contains 75 mg of lemon balm and 50 mg of L-theanine, alongside CBD; and the ginger-flavored Recovery includes 25 mg of ginger and 50 mg of turmeric curcuminoids to support healthy inflammatory response and promote joint strength. Each gummy contains 10 mg of the company's whole-plant hemp extract.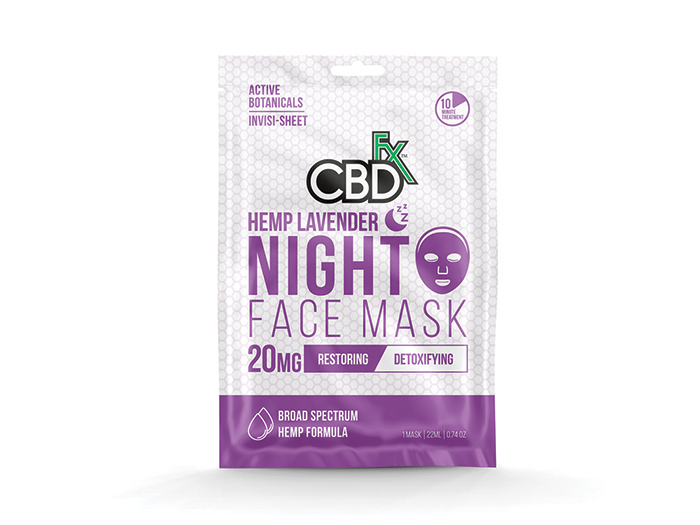 CBDfx Face Masks
Los Angeles-based CBDfx is highlighting how CBD can be applied to skin care with its latest product, CBD Face Masks, which offer a skin care option for hemp consumers.
Each face mask contains 20 mg of the company's broad-spectrum hemp formula and are formulated with active botanicals and essential oils meant to help nourish and repair skin. Using the masks can help hydrate, balance and brighten skin in 10 minutes, the company said. It also cited recent research in the Journal of Clinical Investigation, which found that CBD appears to help reduce inflammation glands that generate sebum, which can block pores and cause acne.
The masks are available in five varieties — cucumber, rose, lavender, charcoal and aloe vera.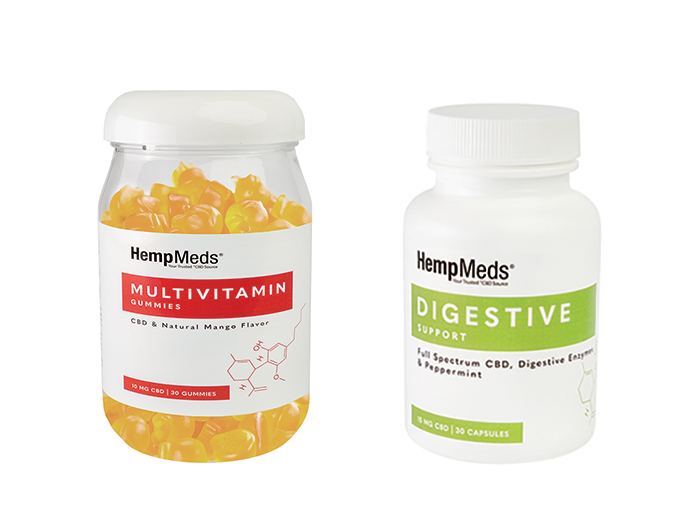 HempMeds' Everyday Wellness Line
HempMeds, a subsidiary of Medical Marijuana, the first publicly traded cannabis company in the United States, is introducing a line of functional CBD wellness offerings called Everyday Wellness.
The four-product line, designed to offer such benefits as healthy digestion optimization, immune system support and sleep pattern regulation, includes a multivitamin offering in gummy form.
"We're very excited to offer these new functional CBD supplements to help our customers find the wellness support they need to achieve health and happiness," HempMeds' president Todd Morrow said. "We are dedicated to listening to our consumers' needs, and designed this line of supplements with a careful selection of powerful natural ingredients, including our CBD, to add daily value to their health in a convenient and practical way."
Each product in the line contains 15 mg of CBD. Functional ingredients include digestive enzymes, vitamin D3, vitamin E and peppermint in Digestive Support; turmeric and vitamin C in Immune Support; passionflower, L-tryptophan and chamomile in Sleep Support; and vitamins A, C, D3 and E, plus folic acid and calcium in the Multivitamin Support product. The Everyday Wellness products each retail at $59.99 for 30-count bottles.