Bid adieu to lice with treatment products
Get great content like this right in your inbox.
Subscribe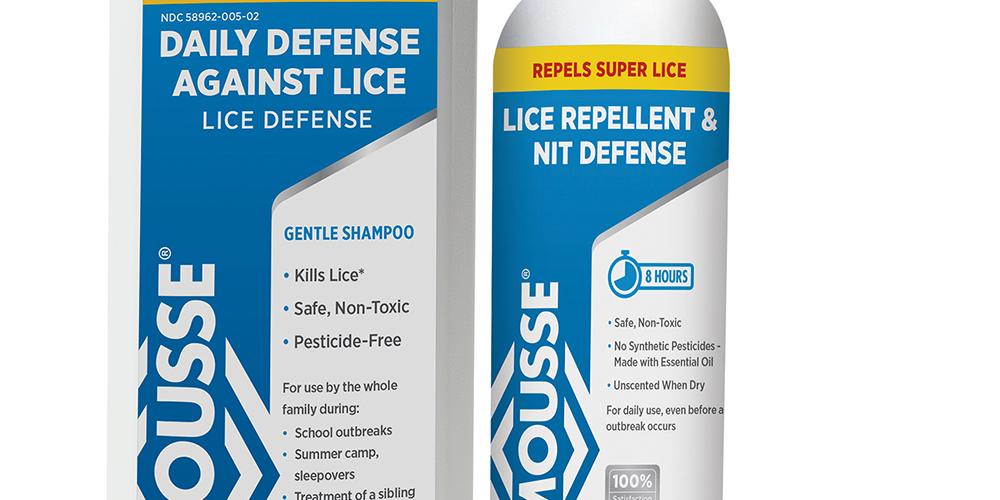 Vamousse takes broad approach to lice
Vamousse, now a brand of Alliance Pharma, released three products over the past two years. Vamousse Daily Defense Shampoo is designed for maintenance after treatment, and for the rest of the family to use after one member has an infestation. Vamousse Lice Repellent and Nit Defense is a leave-in spray that uses essential oil to repel lice and help the household be proactive about lice. Vamousse Lice Elimination is a home treatment for items that cannot be laundered, such as carpets and couches. The user shakes the powder onto the item, waits an hour, then vacuums.

Bringing the lice clinic home
Larada Sciences, which owns the brands Lice Clinics of America and AirAllé — the heated air device used in the clinics — is launching OneCure, the home version of the appliance. OneCure is a precision-controlled, heated air FDA-cleared medical device that provides a non-toxic, pesticide-free solution, the company said. The device maintains safe and effective temperature and airflow, and has dual handles. The product includes two single use OneCure tips to prevent cross-contamination, and the consumer can buy additional refill tips.

¡Adios Piojos!
Grandall Distributing offers Mata Piojos Lice Comb, which, when used with Mata Piojos Lice Shampoo, assists parents to safely and effectively remove lice and nits from the hair. The comb has a magnifying end that helps to locate smaller nits, or provide more assistance when combing out of the hair. The company also has launched a larger size shampoo, because if a child has lice, someone else in the family probably does too. The current 2-oz. shampoo is designed for one treatment, and the new family size shampoo is an 8-oz. bottle for multiple members of the family. The brand also is developing a formula to kill super lice.