Who's Who: CBD and hemp companies shaping the category
Get great content like this right in your inbox.
Subscribe
The demand most definitely is there. One study, in fact, said that more than 70% of consumers would purchase products infused with CBD or hemp if given the opportunity. Another said that more than half of shoppers simply are shocked that they cannot purchase these products in the store of their choice now, mostly because many retailers still are hesitant to get involved in the category, awaiting more clarification from the Food and Drug Administration.
According to a report from Boulder, Colo.-based BDS Analytics and Arcview Market Research, U.S. sales of cannabis- and hemp-derived CBD products will increase from $1.9 billion in 2018 to $20 billion by 2024, a compound annual growth rate of 49%. Other studies even more are optimistic, pegging the category's future sales at more than $25 billion annually by 2022, less than three years away.
Yet, with this optimism, excitement and potential growth, there is a concern among many that not every player in the industry is an ideal partner for the mass retail industry. In the words of one industry official attending the FDA's public hearing on CBD and hemp in Silver Spring, Md. in late May, "This is the wild, Wild West right now. Everything is in a state of chaos, and it is going to take a lot of work to straighten this industry out. But it has to happen and it has to happen extremely fast."
To offer the mass retail community a look at some of the major players in the CBD industry, Drug Store News put together a list of some of the leading manufacturers. Here is what we compiled:
Abacus Health Products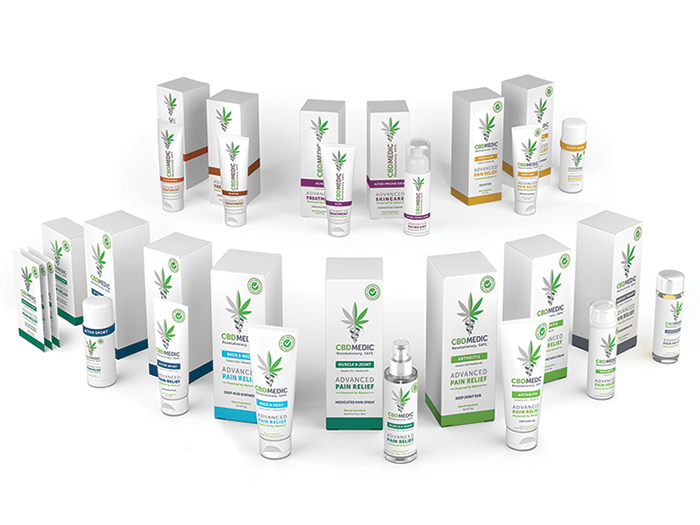 Abacus Health Products markets the CBDMedic consumer brand. Products include Active Sport Pain Relief Stick and Ointment with camphor and menthol, Back & Neck Pain Relief Ointment, Foot and Ankle Pain Relief Ointment and Solid Stick, Muscle and Joint Pain Relief, Arthritic Pain Relief, and Massage Therapy Pain Relief. The products, which also contain camphor and menthol, are merchandised in the analgesics section of retail stores. "When people have pain, they go straight to that aisle," Perry Antelman, CEO of the Woonsocket, R.I.-based company, said. "Our products have done extremely well."
CBDMedic recently launched several skin care products. Advanced Skincare for Acne-Prone Skin, available in medicated cream and foaming facial cleanser, contains tea tree oil and jojoba seed oil. Eczema Therapy Medicated Ointment contains eucalyptus oil and peppermint oil. Itch, Rash & Pain Medicated Ointment contains beeswax, tea tree oil and jojoba seed oil.
CBD Care Garden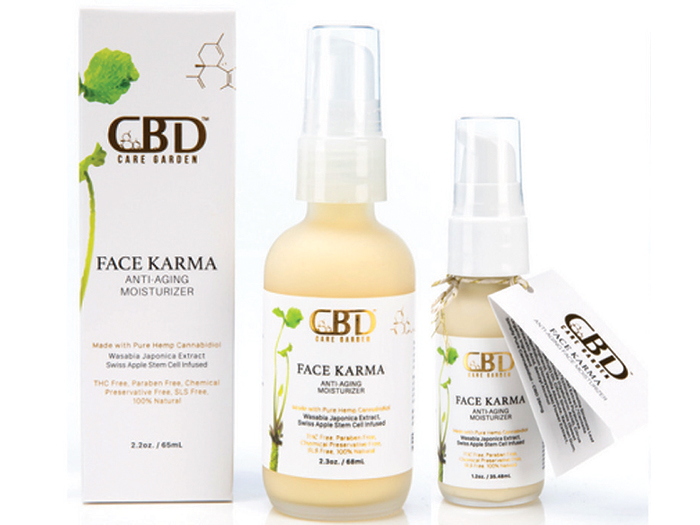 The hemp-based wellness and beauty company CBD Care Garden makes body and face products with organic phytoactive-rich hemp oil. The products are used in spas, and the Denver-based company is getting ready to launch the massage oils in retail stores at spas, resorts and destination hotels. "Consumers want that spa experience at home," Vanessa Marquez, CBD Care Garden's CEO and co-founder, said. "They are looking at it for overall wellness and relaxation, to relieve anxiety and stress."
CBDfx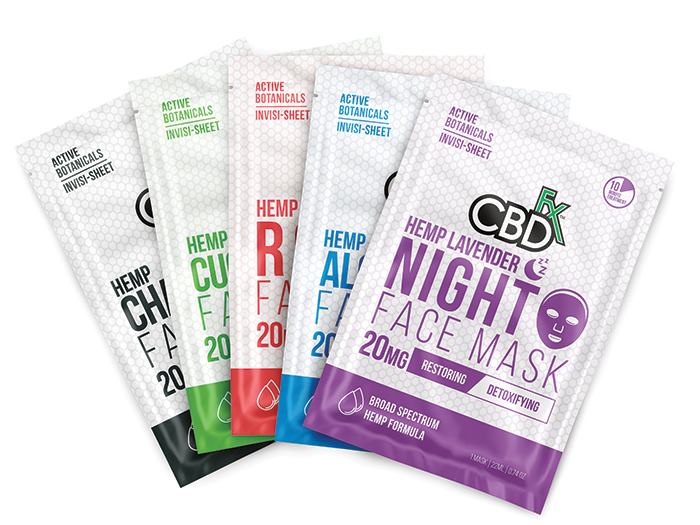 CBDfx offers full-spectrum CBD products in a wide variety of formats. Last year, the Los Angeles-based company introduced CBD Gummies with Turmeric & Spirulina, which are vegan, GMO-free and contain organic ingredients. "Turmeric is huge," Christian Graversen, senior brand manager, said "People are slowly opening their eyes for natural products that have anti-inflammatory effects. The whole supplement industry is booming."
New from CBDfx are four broad-spectrum CBD balms. Each of the organically grown CBD balms is blended with botanicals and essential oils to nourish and repair skin. The CBD Calming Balm has lavender and tea tree oil to induce relaxation. The CBD Muscle Balm includes peppermint and camphor oil to soothe aching joints. The CBD Recovery Balm is meant for overnight, long-lasting application. The CBD Shea Butter Citrus Balm centers around bright, fruity aromatherapy. Also new are 20 mg broad-
spectrum CBD face masks available in cucumber, rose, night, aloe vera and charcoal.
cbdMD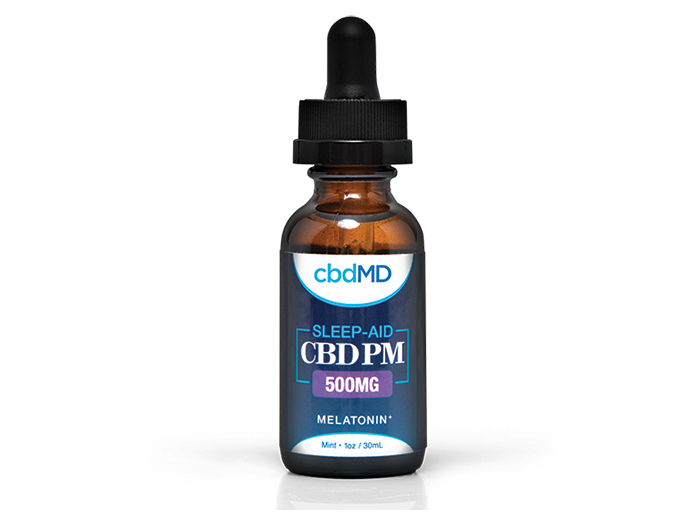 The brand cbdMD makes products that include gummies, tinctures, topical, bath bombs, oils and pet products. The comprehensive line of natural, THC-free, hemp-derived CBD oil products are made in the United States. "cbdMD is 100% committed to being at the forefront of CBD research and opportunities in order to be the leaders in maximizing options for all consumers to enhance their quality of life," Caryn Dunayer, president of cbdMD, said. "It all starts with proper expectations, research and education."
The newest product from cbdMD is CBD PM, a plant-derived, THC-free sleep solution that combines CBD, melatonin and other such natural ingredients as chamomile, valerian root, passionflower, cascade hops and lemon balm for a restful night's sleep.
Charlotte's Web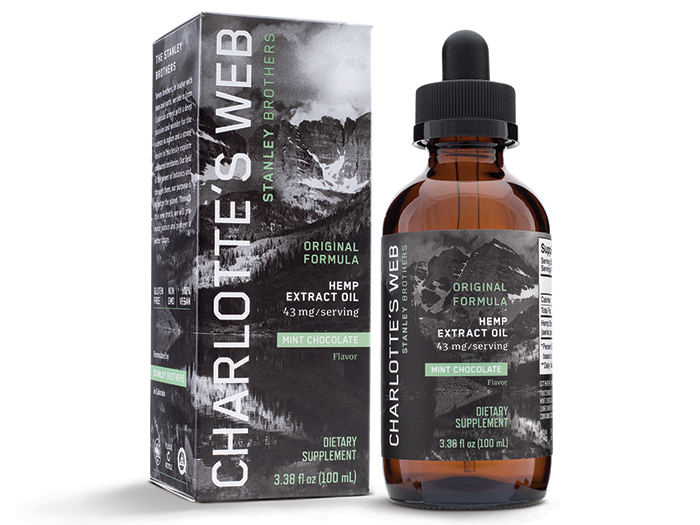 Last year, Charlotte's Web launched three gummy CBD options. Charlotte's Web's Sleep in raspberry flavor supports restful sleep with 10 mg of CBD and 3 mg of melatonin. Charlotte's Web Calm lemon lime flavor contains 10 mg of CBD, 50 mg of L-theanine and 75 mg of lemon balm to support everyday stresses, so consumers feel relaxed but not sleepy. Charlotte's Web Revocery in ginger flavor has 10 mg of CBD, 25 mg of ginger and 50 mg of curcuminoids for exercise and active lifestyles to support healthy inflammatory response and promote joint strength.
The Boulder, Colo.-based company also expanded its canine line to include 12 new SKUs, featuring two flavors of oils, three types of chews and a balm for dry paws/nose. "The pet CBD category is set to grow exponentially in the next three-plus years," Courtney Schmidt, director of national accounts, said. "Our new innovation for the canine market mirrors the consistency and quality of our human line. Charlotte's Web is an effective, premium brand people can trust for their own bodies, as well as their dogs'."
CV Sciences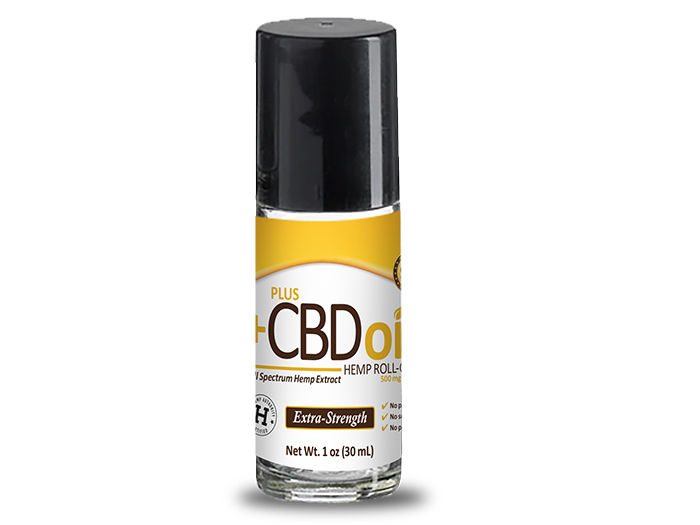 The consumer products division of CV Sciences delivers botanical-based cannabidiol products that enhance quality of life. Among them is the topical hemp CBD product PlusCBD Oil. PlusCBD Oil Roll-On, available in 200 mg CBD and extra strength 500 mg formulations, is infused with concentrated CBD from agricultural hemp plant parts, warming camphor and cooling menthol. Made with its gold formula concentrated full-spectrum hemp extract, the roll-ons offer high-intensity support in an easy-to-use application. To meet consumer expectations of clean ingredients, all PlusCBD Oil topical products are free of phthalates, sulfates and parabens, and are made without artificial dyes or scents. The company has offices in Las Vegas and San Diego.
Elevate
Elevate is continuously looking at innovation options centered around consumer