Shining stars: Luminaries in the generics industry
Get great content like this right in your inbox.
Subscribe
Generics continue to save the U.S. healthcare system money. The latest report from IQVIA and the Association for Accessible Medicines found that in 2018, generics drove $293 billion in savings, bringing the 10-year savings total from the drugs to $2 trillion. What's more, generic medicines account for 90% of the prescriptions filled in the United States.
This month, Drug Store News is shedding some light on the luminaries of the generics industry who are committed to making cost savings possible, while simultaneously helping to keep patients healthy. What follows is a sampling of some of the standouts in the generics industry, what they are accomplishing, and what measures they are implementing to be positioned in the forefront of the generics industry.
Alembic Pharmaceuticals
Founded in 1907, Alembic Pharmaceuticals is based in Vadodara, Gujarat, India. Alembic USA began operation in May 2015.
Craig Salmon, president of U.S. operations, said that Alembic is known as a high-quality manufacturer of both API and finished goods for the United States and other markets. He also said the company has big plans that build on recent achievements.
"Alembic had a very busy year and recently launched our first products for dermatology, as well as our first ophthalmic products," he said. "Also, we recently acquired an R&D facility in the U.S. In the future, we plan to launch a full suite of oncology and sterile injectable products. Our focus continues to be on being a reliable and quality supplier for our customers," he said.
Salmon also said that the company's customer base increasingly has become consolidated with more purchasing volume concentrated with fewer customers.
"The consolidation has led to an increased need for reliable supply partners. A manufacturer's supply challenge may pose significant risk to the market and particularly patients," he said. " Alembic has invested heavily in quality and product development for the U.S. market both in terms of capital expenditures and R&D. Our investment includes a wide range of products, including dermatology, ophthalmics and injectables."
Amneal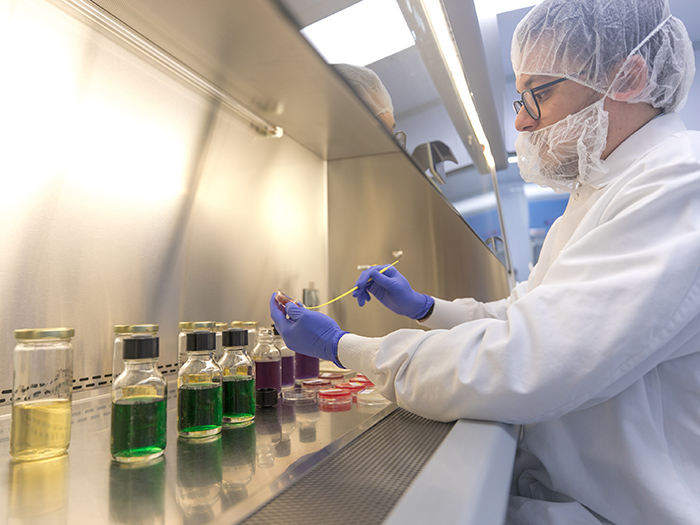 Bridgewater, N.J.-based Amneal was founded in 2002 by Chirag and Chintu Patel, who continue to serve as co-chairmen of the company's board of directors.
Since then, Amneal has grown organically and through mergers and acquisitions to become one of the leading U.S. generic pharmaceutical companies. Today, Amneal markets a portfolio of roughly 200 generic product families, including complex dosage forms in a broad range of therapeutic areas. The company also markets a portfolio of branded pharmaceutical products focused primarily on central nervous system disorders, hypothyroidism and parasitic infections.
"Amneal is renowned for our quality culture, which is one of the core pillars of our success. We work to consistently meet or exceed quality, industry and global regulatory standards" an Amneal spokesperson said. "For each member of our team, quality is a mindset that helps us achieve our goal to make healthy possible. Every day, across all roles and functions, we embrace the idea that 'quality begins with me.'"
Amneal recently received approval for and launched its generic version of the Exelon Patch, or rivastigmine transdermal system. "The product is Amneal's first transdermal product, and demonstrates the company's commitment to develop and bring to market complex generic products," the spokesperson said.
Also, Amneal just completed the renovation and expansion of its Brookhaven, N.Y., production facility, allowing for additional capacity. The company also recently completed construction of an 80,000-sq.-ft. distribution facility in Glasgow, Ky.
"Amneal has distinguished itself within the generic industry through its diversified pipeline of complex, high value generic products," said the company spokesperson, who noted that in 2018, Amneal led the U.S. generics industry in both approvals and launches, including 62 ANDA approvals, 10 tentative approvals and 42 new products launched. Thirty-seven percent of the company's new product launches were from injectable, topical or liquid products, further diversifying its portfolio of more than 200 generic products.
Ascend Labs

Ascend Labs, based in Parsippany, N.J., introduced its label into the market in 2008 with three molecules. Today, Ascend markets more than 40 molecules, which when considering all strengths and sizes, accounts for about 150 SKUs.
"With many older molecules that have been rationalized out by other suppliers, Ascend has developed a strong reputation for supply," executive vice president John Dillaway said. "By holding significant inventory at its distribution center and having completed extended dating studies on many of its products, Ascend has been able to take on new business right away, in many cases, for customers who have a sudden need."
Ascend has 50 molecules currently awaiting approval and another 100 at various stages of development. "Ascend has focused on adding to its infrastructure rather than discontinuing items," Dillaway said.
Ascend recently completed a major expansion of its Damon, India facility and has broken ground on what will be its newest manufacturing campus in Indore in central India. This new campus, which is expected to come on line in 2020, will double existing capacity.
"Customer service and its supply ability are Ascend's distinguishing qualities, and it is working hard to stand out in these areas. With all of the consolidation resulting in larger buying entities, the ability to supply has become one of the most sought after qualities customers seek, and Ascend is putting great resources to work to be seen as a go-to company in this area," Dillaway said.
Aurobindo Pharma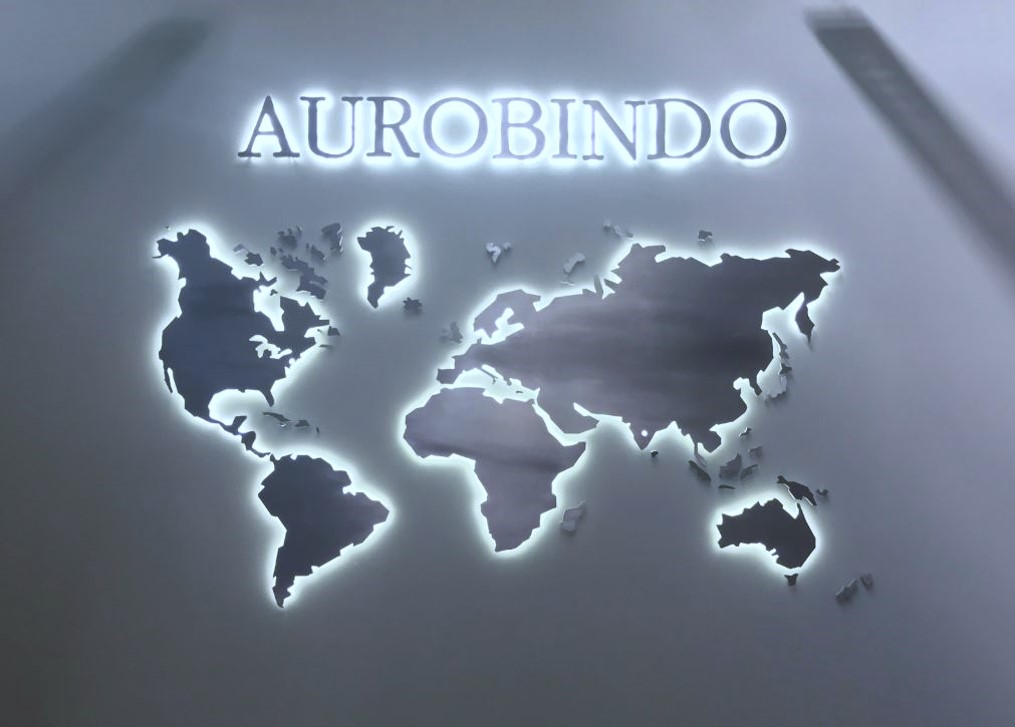 More than 30 years ago, Ramprasad Reddy, Nityananda Reddy, and a small group of scientists, engineers and professionals founded Windsor, N.J.-based Aurobindo Pharma with a single manufacturing unit specializing in semisynthetic penicillin.
Paul McMahon, vice president of commercial operations, said that Aurobindo has grown its business rapidly, both organically and through acquisitions, to be one of the leading companies in the generics industry. It continues to focus on its core strengths of vertical integration, large scale manufacturing, and a robust research and development portfolio.
Aurobindo has been among the generic firms receiving the highest number of product approvals for several years, and currently ranks third in terms of total volume in the U.S. market. The company currently has more than 550 ANDAs filed with the FDA with more than 380 final approvals, McMahon said.
The company also is building for the future, recently opening its large-scale manufacturing facility, Unit 10, which is solely focused on growth in the U.S. market.
Aurobindo focuses on strategic portfolio management across a broad product line with no single product contributing more than 5% of total revenue. In recent years, the company has expanded into new therapeutic categories and delivery methods, such as injectables, oncology, hormones, oral contraceptives, ophthalmics, inhalations, metered dose and dry powder inhalers, biosimilars, and OTCs. "Aurobindo is well positioned in terms of scale, efficie