Rite Aid crafts an innovative digital approach
Get great content like this right in your inbox.
Subscribe
As Rite Aid charts its "Path to the Future," one of the key areas of investment for the chain is digital solutions. In December, the Camp Hill, Pa.-based company hired senior vice president and chief information officer Justin Mennen, who said the company has two primary areas of focus in terms of digital transformation. The first and largest focus for the company in fiscal year 2020, he said, is creating a seamless customer experience across Rite Aid's stores and digital properties, with the second focus aimed at improving the Rite Aid associate experience.
[caption id="attachment_609808" align="alignleft" width="128"]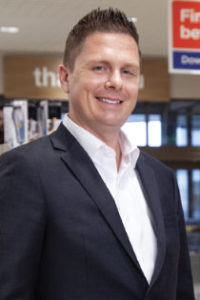 Rite Aid chief information officer Justin Mennen[/caption]
Mennen said his experience at CompuCom Systems, Estée Lauder, and Dell Technologies — where his duties included heading digital transformation for industry-leading companies — has informed his move to Rite Aid, where he wants to bring digital solutions to bear in the health-and-wellness space to make Rite Aid a market leader digitally. Mennen believes Rite Aid is well positioned to achieve this critical objective.
"While Rite Aid has a large footprint, we are extremely nimble and can move very quickly," Mennen said. "Our leadership team is aligned and excited about our future at Rite Aid, and the positive impact that technology will have on customer and associate experience. Our internal capabilities, coupled with those of our strategic partners, well positions Rite Aid for rapid acceleration in the digital space."
On the customer side, Rite Aid is focused on experience and convenience that include its brick-and-mortar footprint, its mobile products and its e-commerce offerings. "We are connecting the physical touchpoints in our 2,500 stores with the digital touchpoints across our online, mobile and e-commerce experiences, to create a seamless omnichannel experience for Rite Aid customers," he said.
The ultimate goal? Creating an experience across channels that is truly unique and convenient, delivering innovation that improves the lives of Rite Aid customers. He highlighted the fact that Rite Aid is not only introducing fundamental technologies such as self-checkout, but that it also will be piloting such solutions as mobile checkout in store and fully frictionless experiences to deliver even more convenience for existing shoppers and to attract the interest of new customers, as well.
"We want to ensure our current core customer base can shop with Rite Aid the way they feel most comfortable, whether that be in a more traditional sense or leveraging our new digital solutions," he said. "But we also want to bring in new customers, and those new customers will leverage new ways of shopping with our brand."
[caption id="attachment_609807" align="alignright" width="300"]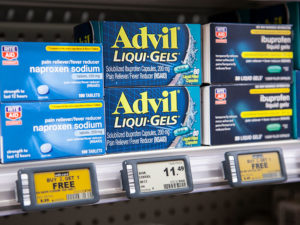 Digital shelf tags are among innovations being tested by Rite Aid[/caption]
When it comes to improving the associate experience, Mennen said the focus will be on ensuring that Rite Aid can be productive and efficient by eliminating manual steps or processes, and utilizing automation where appropriate. It also means replacing legacy systems with modern solutions in areas that will offer rapid return on investment, as well as introducing solutions that foster stronger communication and break down silos in the corporate office, in its stores and in the field.
To achieve these goals, Rite Aid is taking an approach that combines in-house talent and experience with key partnerships that will allow the company to rapidly drive transformation at scale. "We're partnering with leading technology companies to bring forward differentiated solutions that will change this industry and provide our customers with a truly seamless and convenient health-and-wellness experience," he said.
Creating an innovative retail offering that differentiates Rite Aid doesn't end with simply having the right technology. Mennen said that Rite Aid is starting to create a culture of innovation across the company, from associates to the C-suite, to unlock ideas from every corner.
"We are building a collaborative environment that allows us to take innovative ideas and turn them into reality rapidly," he said.