07/18/2019
Beauty category, retailers eager to include CBD-infused products
Even the beauty category wants a piece of the CBD boom.
As many big chains take a wait-and-see attitude while the legalities of CBD products are being sorted out, there are growing signs among retailers and suppliers that the category could be the next big item in beauty.
A recent Gallup poll found that the majority of survey participants familiar with CBD believe the compound has health benefits. Google searches for the term "CBD beauty" have soared, surpassing such terms as "natural" and "clean." One of the two most asked questions via Google is where to buy CBD oil.
Still, the paths vary from retailer to retailer and brand to brand, but whether it be hemp seed oil, which contains no actual CBD, or full-spectrum CBD, the number of items on beauty shelves is growing. The beauty sector is expected to be one of the largest portions of what Piper Jaffray estimates could be as large as a $500 billion long-term opportunity. Shorter term, the Brightfield Group has pegged the market at $22 billion by 2022. Officials at many of the leading brands have predicted that all big-box retailers will have some form of cannabidiol beauty products on shelves by the end of this year.
CVS Pharmacy, which is said to be planning to go even deeper into CBD, as well as Rite Aid, Walgreens and Kroger, all recently announced they were adding such CBD products as oils, balms and creams. What they are not stocking yet are CBD-infused drinks or food. Bartell Drugs, considered the first retail chain to enter the space, added such brands as Shikai, Charlotte's Web and CV Sciences last year.
Wegmans, Ulta Beauty and Safeway also are testing select products. The luxury market — from Sephora and Neiman Marcus to Barneys — has gone full throttle with CBD departments. Based on typical beauty market trends, the mass market often follows the prestige beauty industry, suggesting the second half of the year will see an explosion in CBD beauty products at chains.
The move to CBD fits snugly into the wellness movement, engulfing consumer lifestyles.
"We view the burgeoning trend of cannabis-based beauty as an extension of the natural and beauty movement," Erinn Murphy, research analyst at Piper Jaffray, said.
Deborah Weinswig, founder of Coresight Research, said that CBD beauty products do not only cross into health and wellness, but customers are willing to pay more for them — an important fact for mass merchants in need of building margins and shopping baskets.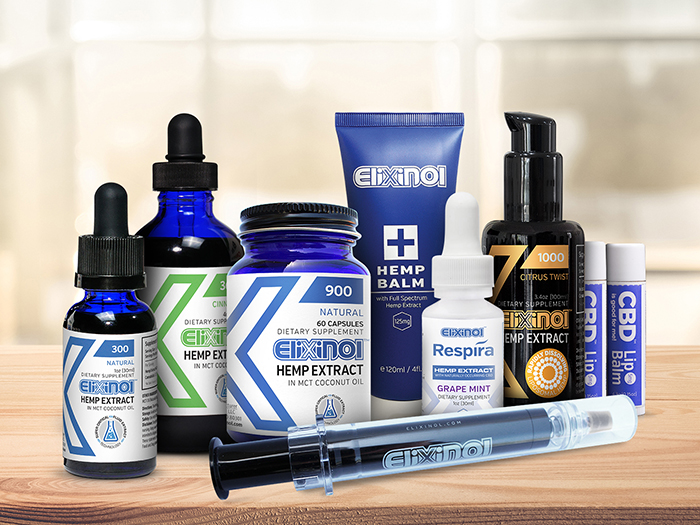 Chris Husong, vice president of marketing at Elixinol, a brand that has been in the hemp industry for more than three decades, illustrated how consumers are taking a holistic approach to beauty that includes supplements and combining CBD with other beauty staples. "You can maintain a youthful glow by adding CBD drops or tinctures to your favorite beauty care products for anti-inflammatory properties, or even putting it into your daily bath," he said. Elixinol also offers a skin care range called Sativa Hemp Skincare made with 100% organic hemp.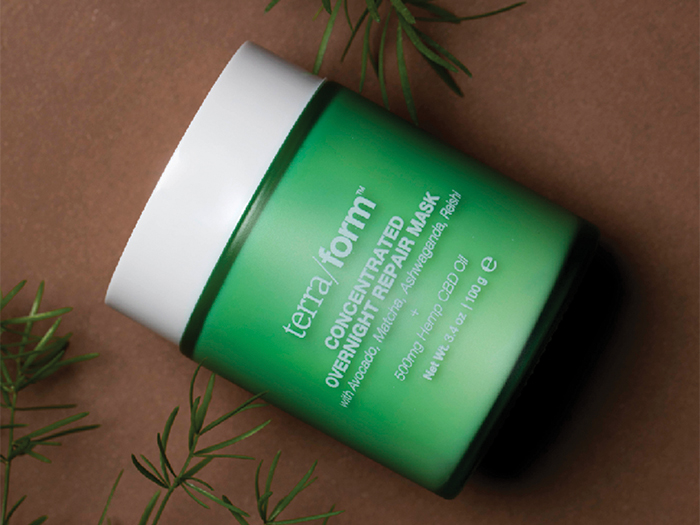 As mass merchants, especially those with pharmacies, seek to become wellness destinations, they can cast a larger net over the CBD business, according to Tariq Hasan, president of Terraform, which sells a wide range of products, including a Probiotic Peat Moss Mask and a Rice and Hemp Exfoliating Powder. "The pharmacist can be the best educator about CBD," he said.
The emergence of CBD beauty comes at a pivotal time for mass merchants, especially as makeup and fragrance sales have stalled and skin care has slowed a bit. Though there is much activity and numerous brands are making waves in the space, with bountiful opportunities come challenges. Among the hurdles are murky regulatory standards, a lack of transparency in ingredient labeling, the need for more research to support claims, and eradicating any stigmas associated with the category.
The legalities of selling CBD still are hazy outside of states where marijuana is legal. Although the Agricultural Improvement Act of 2018, or Farm Bill as it's called, contains provisions allowing the cultivation, production and commercialization of industry hemp and hemp-derivatives like CBD, the law does not change the Food and Drug Administration's authority over the use of those ingredients in FDA-regulated products. That's led to confusion and some hesitation for big chains.
That said, the FDA held its first hearing with hemp and CBD advocates to learn more about marketing, manufacturing and selling cannabis and cannabis-derived compounds — a good step forward, experts said.
The consensus from the hearings is that there needs to be standards in place. "In the CBD market right now, 'caveat emptor' is very real," Laura Mahecha, Kline's Healthcare Industry Manager, said in a report from the hearings. "Oversight on consumer-use CBD products is required because there are many producers operating with various levels of standards. Labeling, dosing and contents of products need to have some minimum requirements quickly in order to protect American consumers."
Brands said retailers have advanced light years in their understanding of the market. They no longer ask, "Can it get you high?" and are digging into more complex issues. Still, murky areas remain.
"From my perspective, the fogginess for CBD really falls on ingestible versus topicals. However, most of the questions we receive now are on a state-by-state issue," said Michael Bumgarner, founder of Cannuka, a fast-growing brand that combines cannabis and manuka honey. "A few states use confusing language and all retailers want to make sure they are following the rules. It complements the anti-inflammatory properties of CBD by helping heal and hydrate the skin."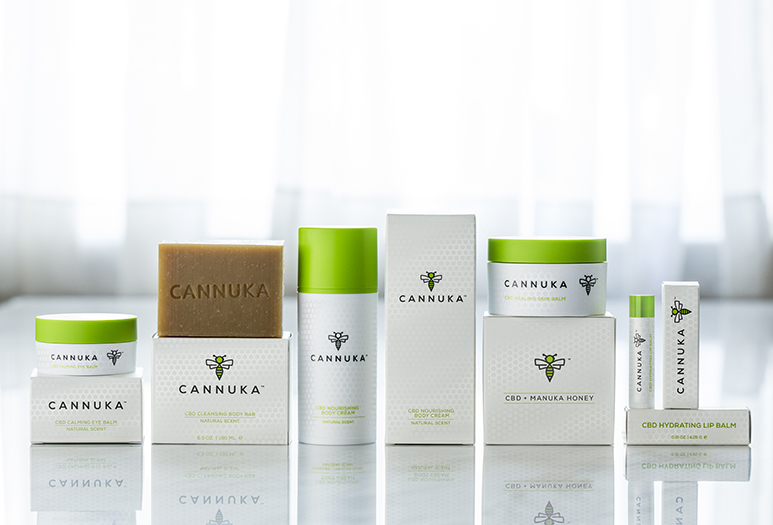 Cannuka is now in the mix at Ulta Beauty, Neiman Marcus and Free People, and Bumgarner said he sees opportunities for select expansion in mass. "Drug stores are such a great place for people to shop, and one of my goals is to make our products more accessible for more people," he said. "My mission is to ultimately create brands which help destigmatize cannabis, while increasing demand for industrial hemp."
While users have stories of monumental improvements in skin and overall health using CBD, more education and research are needed to convince consumers that the benefits are not just smoke and mirrors. Terraform's Hasan is investing in videos to post on social media that take viewers through the production process.
"The cannabis/CBD industry can be very confusing, and because it is such a new area within skin care, many consumers don't know the difference between the ingredients used. There is a lot of education needed on this front," said Nick Christensen, co-founder of Cannabliss Organic, which is sold in premium doors such as Neiman Marcus and Urban Outfitters. Of particular focus is the difference between CBD isolate and full-spectrum hemp extract, which includes CBD among various other cannabinoids.
Only full-spectrum hemp is used in Cannabliss Organic products. "We often see CBD oil or CBD extract highlighted on products and in conversation, but replacing that overused term with hemp extract would be more accurate if you are using a broad- or full-spectrum oil because of the many other cannabinoids in a whole plant extract," Christensen said. "It's understandable that many companies just call out CBD because CBD is the dominant cannabinoid found in hemp, but it is one of many."
Opportunities in CBD have brought o