Birchbox co-founder discusses how it changed the beauty category
Get great content like this right in your inbox.
Subscribe
Context sets the stage for expectations, but context is changing so quickly for consumers, and marketers have to accept this as reality. That is the contention of Katia Beauchamp, co-founder of monthly beauty subscription company Birchbox, speaking at the Omnichannel and Digital Merchandising Summit.
When she founded Birchbox nine years ago, Beauchamp wanted to build a company that was at the intersection of delight and efficacy.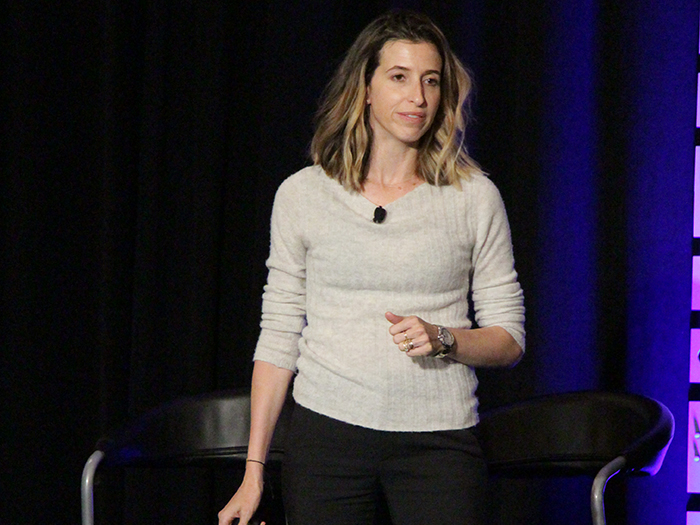 "Today, this is still 100% of the goal because that is what customers expect, and technology makes it easier to give that to customers," she said. "Delight and efficacy is the guiding star that we think about every day at Birchbox, how to be at that intersection, how to be doing those two things all the time."
Beauchamp said her company tried to bring a unique element to the beauty shopping experience with Birchbox. "We want this to feel obsessed over, hand touched. We want to scale the unscalable."
Beauchamp said Birchbox is informed by the idea that shoppers shouldn't spend on a discretionary category that doesn't delight them. "We really designed Birchbox to feel like your best friend, who knows who you are and is helping you discover the best products," she said. "We have a stated objective of ending buyer's remorse."
Beauchamp said Birchbox is changing the way consumers are spending on beauty, as consumers who joined Birchbox nearly double their spend within a year.
She also touched upon Birchbox's partnership with Walgreens that began more than a year ago. Although the beauty industry has changed, it still is 90% an offline category, she said, adding, "If we want to design an experience that really helps this everyday consumer, we have to think multichannel. We have a shared ethos around the commitment to the customer. Walgreens' conversion rate is close to 100%. Customers are coming in and leaving having transacted."