Industry officials discuss the future of the beauty category at mass
Are brighter days ahead for the mass market beauty industry after three years of anemic growth?
While overall beauty has been showing robust gains, the mass segment of the industry has been impacted by the growth of direct-to-consumer competitors and a perceived notion that drug and discount stores are not keeping up with the fast changes consumers demand. Yet, if comments gleaned by
Drug Store News
from a wide swatch of experts — from megabrands to category management providers — are foretelling, there are signs that the tide may be turning."
The votes of optimism come as the fast-growing prestige market shows signs of decelerating. In the first quarter of 2019, sales of U.S. prestige beauty products were $4.1 billion, a 1% increase over the first quarter of 2018. "The big story for the first quarter is that, as we predicted, growth in beauty, and in each category, is softer compared to the first quarter of 2018," Larissa Jensen, beauty industry analyst at NPD Group, said. Some mass pundits see that as an opportunity for mass chains to regain their market dominance."
Meanwhile, retailers anxiously are waiting to see what to do next with the category. Some have slowed down on expanding its size in store and even cut back on dedicated beauty consultants. Others remain bullish on the segment, confident that the last three years are an anomaly that is about to change.
Here are several recaps of the state of the industry teed up with plans beauty companies have in their playbooks to build sales for the rest of 2019 and into 2020. The ammunition includes everything from novel marketing programs to new items that were not available in the mass channel before coming from both the biggest brands to up-and-comers bringing more shoppers to mass doors."
Andrew Stanleick, senior vice president for North America, Coty Consumer Beauty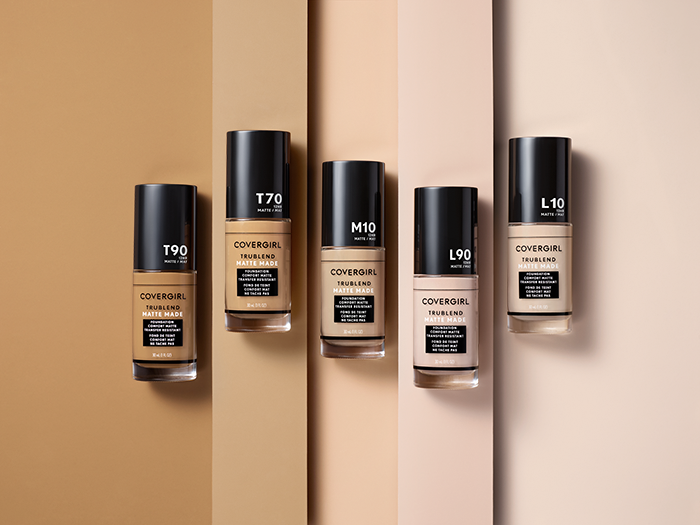 "The beauty industry is having a metamorphosis, with more change promised in the next five years than we've seen in the past 25. Through it, rich and lasting brand stories that invite fans to be part of the narrative will rise. Transformational products that speak to self-celebration will cut through. Sustainable and clean formulas will take the lead. And technology-driven trial will allow consumers to seamlessly move between in-store and online experiences."
"We see these trends playing out across our business: CoverGirl remains a most trusted American brand, earning a No. 1 Brand Power score from Kantar. What's more, new users are coming into the brand. Gen Z ranks it as its favorite makeup brand. Sally Hansen continues to deliver product innovations that bring salon trends home like the newest hit Miracle Gel Matte Top Coat. And Clairol is disrupting at-home hair color, with interesting partnerships like the new Clairol Color Assistant for Google Home, a voice program that gives consumers a new way to access our brand."
"It couldn't be a more exciting time to be in beauty."
Stephanie Robertson, director of North American skin care, Procter & Gamble
"There are a lot of skin care brands out there now, and it can be tough to distinguish what really works and what is safe to use. This new generation of skin care consumers is savvy about skin care. They research what works and doesn't work. Millennial women, who are into skin care, use on average six products daily and spend $260 annually, as much as cosmetics."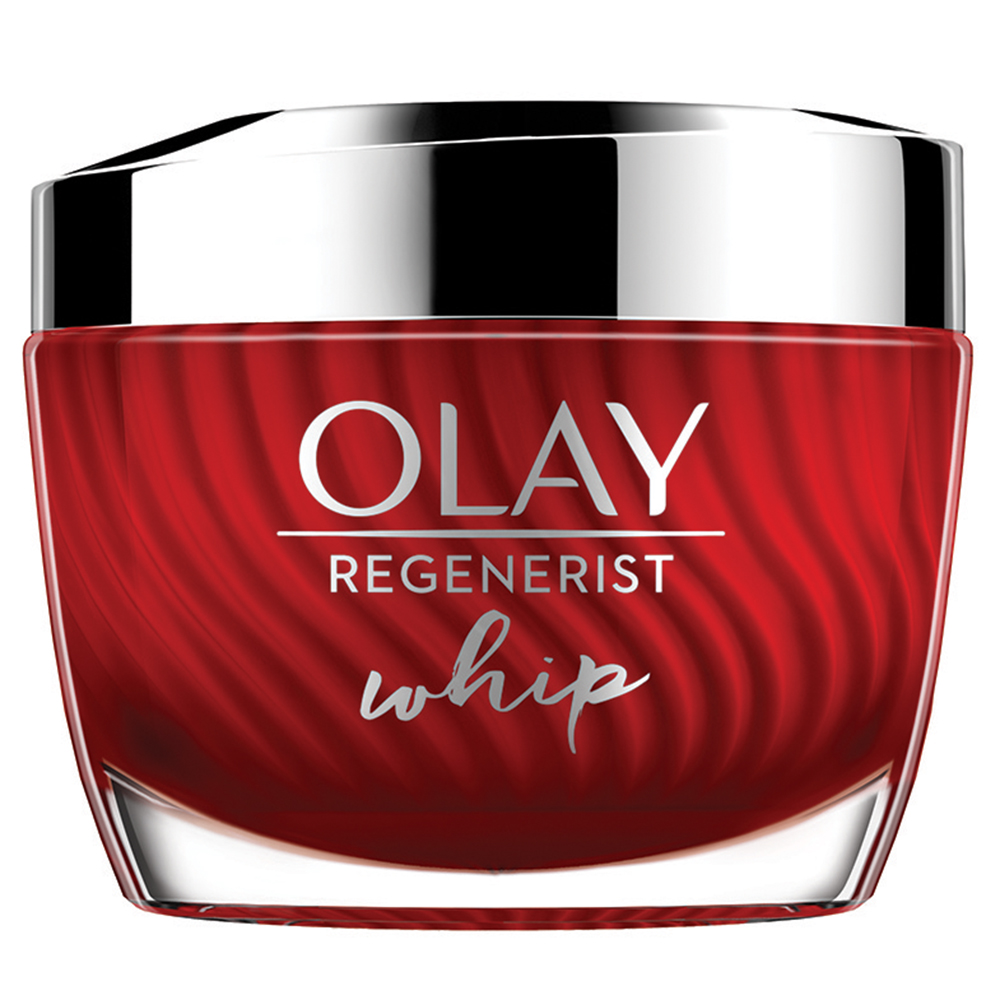 "While it is true that there is a high level of experimentation in the category, people also don't want to waste all of their money, especially with millennial debt being at an all-time high. Shoppers want products tailored for their unique needs, and shop for a good mix of new items and staples to build their skin care routine."
"Olay has been long trusted for its science and research, and even women that haven't tried the products see Olay as a reputable brand with products and ingredients that really work. Olay is connecting with more millennial women. We want this brand to be on the bathroom counter of every woman turning 30 because the choices they make now impact their skin's future."
"This is what inspired the launch of Olay Whips. Before Olay Whips launched, the mass facial moisturizer category was stagnant in 2017. Olay Whips became the most successful new skin care product of 2018 despite over 1,500 skin care launches that year. We are continuing to reach more millennial women by amping up our digital outreach and creating new and engaging ways of reaching them, including the first ever makeup free runway event at New York Fashion Week, the first ever skin care brand ad in the Super Bowl, and the first ever live Broadway musical all about skin care."
Shawn Haynes, CEO Americas, Revolution Beauty
"The category is in slight decline driven by two main factors, the competitive rise of digitally native brands and a shift toward skin care, which is trending upwards."
"With product life cycle shortening, it is critical to listen to the customer and react by creating products they love. We bring this to life with a constant flow of new products launching every week and then coordinating global digital launches with our retail partners."
"Over the next few weeks, we will launch the largest expansion since launching the brand in Ulta four years ago. This expansion will encompass an additional 4 feet of Revolution."
Bruce Kramer, senior vice president for the North American consumer division, Wahl Clipper
"The beauty industry is strong. No matter the economy, whether good or bad, people want to look good. Our appearance is important to us, and right or wrong, when we believe we look good, we actually feel better about ourselves. So, we will always invest in products to help us look our best."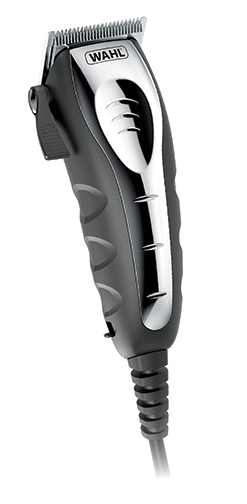 "Over the last several years, there has been increasing dialogue in men's grooming in the beauty industry. Like women, men have always cared about how they look, but the biggest shift is now the industry has recognized this and is providing new tools and products to help men achieve the look they want. Analysts are predicting category growth of over 40% in the next several years."
"Wahl Clipper has been at the forefront of men's grooming for 100 years. We began in 1919 with the introduction of the world's first handheld electric clipper, and later introduced beard trimmers and ear, nose and brow trimmers to help men get the look they want from their barbers and at home. Wahl has greatly helped retailers grow this category by providing men the premium grooming tools they desire like our Stainless Steel Lithium Ion Trimmer and Elite Pro Hair Clipper."
"Now, we are happy to further tap into our barbering heritage and launch a full line of men's wet goods, brushes and combs for hair, beards and body. This new line has quickly risen to the leading dollar producer where it's placed because men already know and trust the Wahl brand for their hair and beard grooming, so it's a natural step for them to embrace this quality line as well. For retailers looking to capitalize on the rapid pace of men's grooming trends, all they need to do is call their Wahl representative and we can help them out."
Alice Chen, vice president of marketing, Physicians Formula
"We are seeing tremendous gains in our direct-to-consumer business. That doesn't take away from retail, however, because it also serves an educational purpose. We are also very excited to launch our new Organic Wear, a fu