Q&A: Sera Labs enters CBD beauty space with focus on skin benefits, prices
Get great content like this right in your inbox.
Subscribe
Sera Labs is a CBD company that founder and CEO Nancy Duitch said originated on one premise: using science to bring premium products to market. The female-run, Los Angeles-based company began in 2018 and already has generated roughly $5 million in sales.
Drug Store News
caught up with Duitch, who has a wide background in the direct-to-consumer marketing arena, to discuss how Sera Labs is making a name for itself in CBD.
Drug Store News:
How did the company get its start, and what is your focus in CBD?Nancy Duitch:
Throughout my career, I have been involved in the beauty, health and wellness spaces. Not only do I have a love for products that make you feel better, look better and help you become the best you possible, but I have always made sure there was a value proposition for the consumer.
The company is strategically focused on creating the highest quality, premium CBD formulas at affordable prices. Our family of products include the Seratopical premium CBD beauty line, SeraRelief wellness CBD tinctures, pain cream, capsules, gummies; and a veterinarian-recommended Sera Pets CBD oil.
We also have control of our product from seed to shipment. Sera Labs works exclusively with GMP-certified manufacturing, all products are guaranteed and made in the USA. Our ingestibles use the highest quality CBD from our organically grown and harvested CBD hemp. Additionally, we pride ourselves on customer education, transparency of Certificates of Analysis and third-party testing to ensure purity and consistency.
DSN: You have a personal story about getting into the CBD market. How does it help you market to consumers?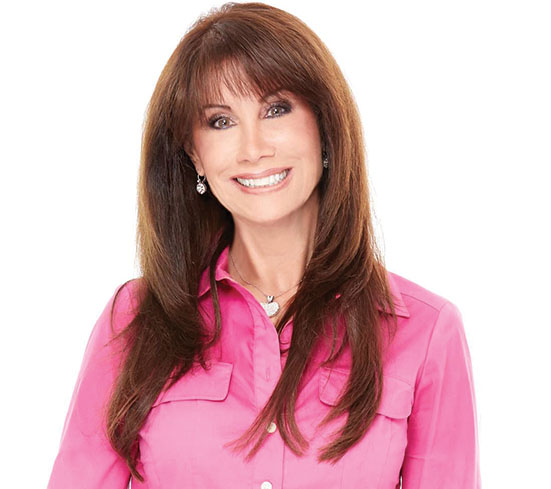 ND:
My "why" is very personal as I lost both my brother and sister in their twenties to a genetic heart condition called Long QT syndrome, which our family didn't know about until their deaths. I also inherited this deadly disorder and have been on beta blockers for the past 28 years. Therefore, I have taken care of myself using the best natural health-and-wellness products, as well as high-end skin care products, due to the fact I couldn't have any elective surgery for fear I could pass away from my heart arrhythmia. After years of wasting money on department store skin care, I decided to jump in and develop my own skin care line, and successfully developed four major skin care lines that generated revenue in excess of $700 million.
When I heard about CBD and what it could do for your skin, I immediately began researching how to incorporate CBD in our exclusive proven formulas, which has a number of ingredient clinical studies. Not only was the product amazing for aging skin, but it also worked on acne and other skin problems. I then decided to add this into all of our product lines in order to help others with health issues similar to myself. Sera Labs was born from a personal issue and is now going national into multiple channels of distribution.
DSN: So how does the retailer react to this in store?ND:
At Sera Labs, our No. 1 goal is to educate consumers. We have a wellness and educational ambassador program that goes out to communities and focuses on retail locations by educating store personnel in order to increase awareness and the truth about CBD. Sera Labs has also formed a medical advisory board and commissioned the book "CBD: From Killer Weed to Miracle Molecule" that tells you everything you need and want to know about CBD. Everyone needs to understand that there are no psychoactives in Sera Labs CBD products, so you won't get high.
DSN: What makes your company unique?ND:
Our seasoned team in product development, top-notch operations and retail professionals, with years of experience that know how to leverage their marketing ability and drive consumers to the store is unparalleled. Sera Labs is committed to investing heavily in advertising and marketing to ensure store sell through for our retail partners.
DSN: What does the future look like?ND:
Bright! Our Seratopical premium beauty skin care line, comprised of the most comprehensive antiaging ingredients, will be available at retail locations nationwide.