Good things to come: New products set to hit shelves soon
Get great content like this right in your inbox.
Subscribe
The NACDS Annual Meeting again gave the industry a chance to look at some of the hot products about to hit retail shelves. To give retailers a better idea of what may be coming down the pike, Drug Store News previews a sampling of these items. Here are some of what was discussed at the four-day event in West Palm Beach, Fla. last month.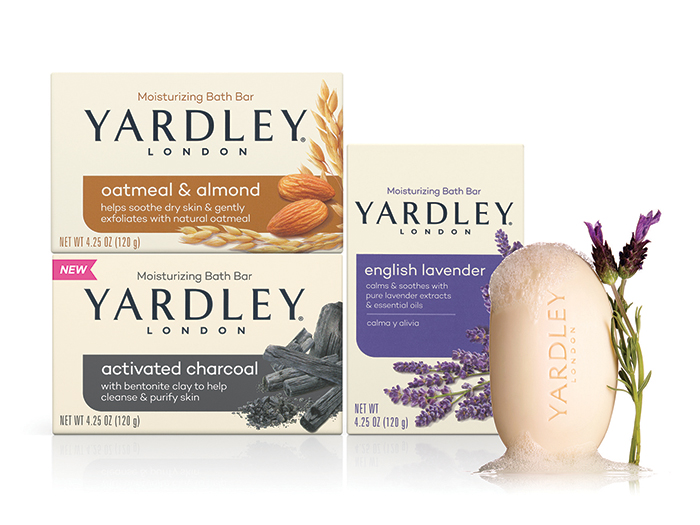 Lornamead
Bar soap sales may not be setting the world on fire, but officials at Lornamead are very happy with the performance of their Yardley brand. The seven SKUs in the line are priced at $1.29 for a single bar and $1.99 for a two-bar package.
"It is pretty incredible what we are accomplishing," said Randy Sloan, president of the Harrison, N.Y.-based company. "We have solid growth because we play to the trends that consumers are looking for. That includes natural ingredients and oils, no parabens, no animal testing and a great value, where consumers get a quality product at a great price point."
Sloan said the newest addition to the line was an activated charcoal product, which was launched in January. "The Yardley consumer is a great impulse purchaser who will help build store traffic," he said. "Plus, there are solid margins there for retailers."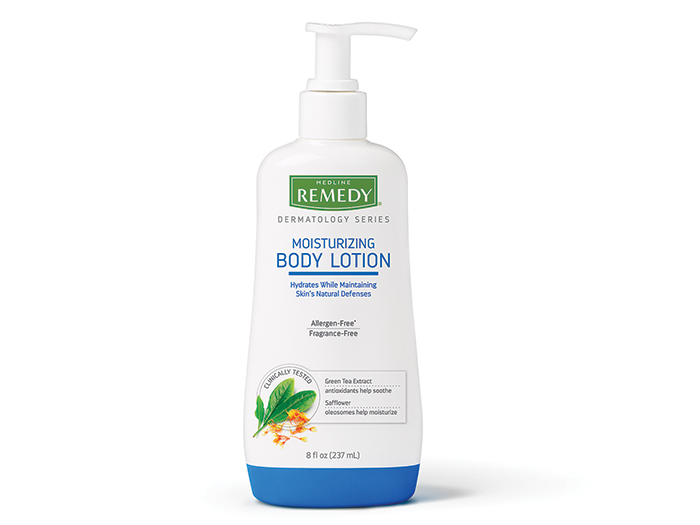 Medline Industries
Executives at the Northfield, Ill.-based company, a leader in the sale of skin care products in the hospital and healthcare segments, said they want to take their expertise on that side of the business and move it to the retail world. Starting in January, Medline began shipping three SKUs of its Remedy Dermatology Series to retail. The products in the line are hypoallergenic, and free of fragrances, aloes, phthalates and sulfates, company officials said.
The 3-oz. product has a suggested retail price of $4.99, the 8-oz. product is priced at $11.99, and the 12-oz. product is $13.99.
"We have taken our institutional knowledge with this product line and brought it to retail," said Dawn Sicco, the company's senior vice president of retail and marketing. "We have a 36% market share on the institutional side in skin care. Now, we want to transfer that to retail. We think there is a big market there for items that answer the call of more and more consumers who want natural items."
Sicco said another advantage for Medline is the fact that consumers have become aware of the product while at hospitals. Yet growth will depend on building awareness of the product at retail and educating both retailers and consumers to its many benefits. "They say, 'Where can I get these items at retail?'" she said. "Now, we are giving them this option."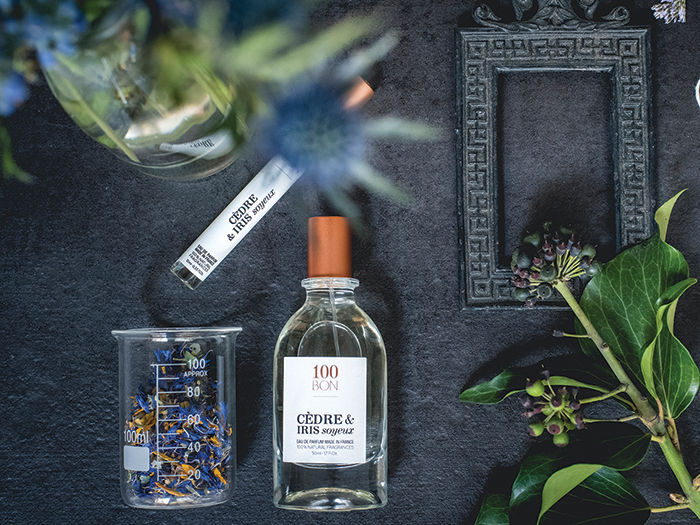 Sheralven Enterprises
The Edgewood, N.Y.-based company is the U.S. distributor for 100 Bon, a line of fragrances that are 100% natural, affordable and refillable. The products also are made without petrochemicals, artificial colors or synthetic ingredients. The 1.7-oz. fragrance has a suggested retail price of $42 and an everyday price of $34.99, while the 0.5-oz. fragrance has a suggested retail price of $19 and an everyday price of $12.99.
Steve Koss, the company's president, said the line features nearly 40 SKUs, though 13 products, featuring 13 different scents, would be emphasized in the United States. "Every fact we see shows that the trends are towards natural products," he said. "We have seen it with food, with beauty and now with fragrances. A larger and larger percentage of consumers are looking for all-natural products to put on their bodies."
Koss also said that along with the affordable price points, 100 Bon offers high-quality merchandise. The product is manufactured by Robertet, a major fragrance producer in France with an "incredible reputation" for developing great products and specializing in all-natural fragrances. "Now it is just about getting the word out to consumers about these products and showing retailers that we support them, including with displays that tell their story."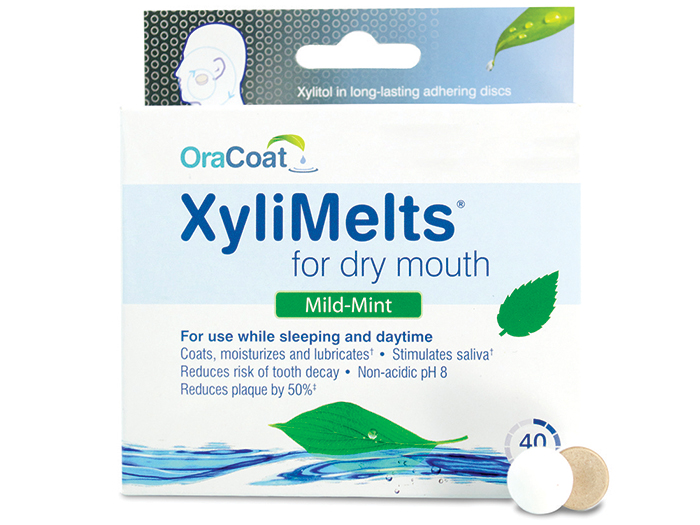 Quest Products
The Pleasant Prairie, Wis.-based company acquired Seattle-based OraHealth earlier this year and is pushing that company's main product, OraCoat Xylimelts, a line of oral-adhering discs designed to reduce the symptoms of dry mouth.
OraCoat features three variants — Xylimelt, Xyligel and Xyligum — and six SKUs, all designed to relieve dry mouth by stimulating the saliva glands. Price points range from $3.99 for a 12-pack of Xylimelts to $10.49 for a 40-count box. "The Xylimelt product is the only product on the market that allows dry mouth sufferers to take when they go to bed," said Mark McGreevy, Quest's vice president of business development. "This is a growing category as more and more people are suffering from dry mouth. Retailers can benefit by carrying products that are both high margins and high repeat purchases."
McGreevy also said that the line is being heavily marketed to dentists through a sampling program.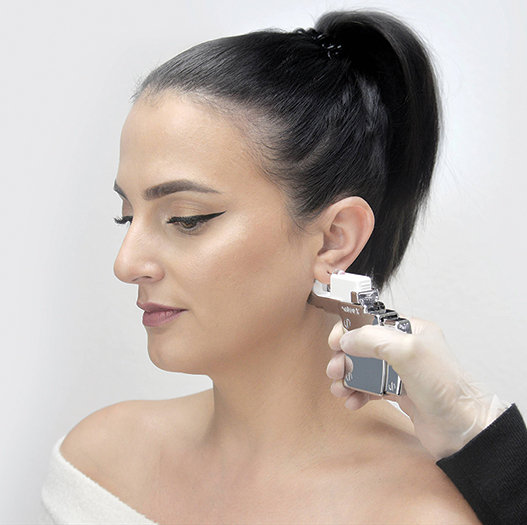 Studex
The Gardenia, Calif.-based company is offering two SKUs in the aftercare ear-piercing segment to go along with its ear-piercing services that are offered around the world. According to Mac Ritchie, the company's executive vice president of sales and marketing, Studex averages about 30,000 ear piercings per week.
Now the company also is focusing on the aftercare market, offering a gel that is designed to be used immediately after the ears are pierced to protect the ear from infections, and a lotion that is designed to accomplish the same goals. "Aftercare is a critical component of the ear-piercing process," Ritchie said. "We are trying to build awareness about how important it is for people to maintain good hygiene after having their ears pierced.
Ritchie also said that retailers should consider using their ear-piercing services, noting that a four-store test with CVS Pharmacy has turned into a 50-store program. "This is something that cannot be done online," he said. "It is amazing what impact our services have on driving traffic and a new demographic into stores."