CBDecisions, Decisions: Highlighting new CBD/hemp products
Get great content like this right in your inbox.
Subscribe
With a category as busy as CBD and hemp products, one of the challenges for retailers looking to dip their toes into the increasingly attractive and profitable category is knowing the options that are available for them to merchandise. To help make sense of a category that is inundated daily with new products and manufacturers,
Drug Store News
has rounded up some of the hottest new launches from category mainstays and newcomers across the potential CBD/hemp spectrum.
Green Gorilla Gummies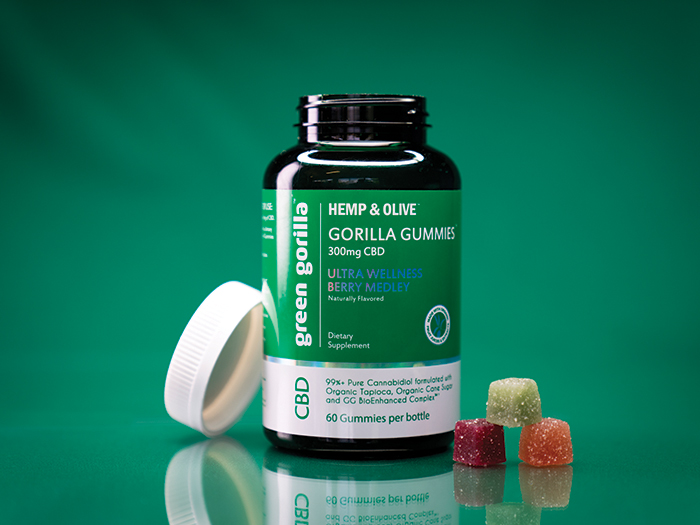 Green Gorilla is no newcomer to the CBD space, but the company, which currently is in 1,400 retail outlets nationwide, has been focusing on product innovation, recently introducing its Hemp CBD Gorilla Gummies. Sold in 60-count bottles that offer a total of 300 mg of CBD, the gummies are available in the Ultra Wellness Berry Medley, which contains three flavors — strawberry, mixed berry, and the company's proprietary Gorilla Berry flavor.
COO Steve De Forest said the product was in development since last summer, with much of the focus going to making it a product that as many consumers as possible could enjoy. The gummies, which contain 95% organic ingredients, are vegan — formulated with a combination of fruit pectin and tapioca — kosher and non-GMO.
"I wanted to make sure it met and exceeded as many standards as possible," De Forest said, noting that it's meant as a daily supplement, with each bottle lasting roughly a month.
"This is what I would call a health-and-wellness maintenance product to be taken the same way you would take fish oil," De Forest said. "You can use this on a daily basis for overall stasis and balance in the body."
De Forest said the next run of the product, which has a suggested retail price of $59.99, would feature gorilla-shaped gummies.
BeTru Organics Beverage Drops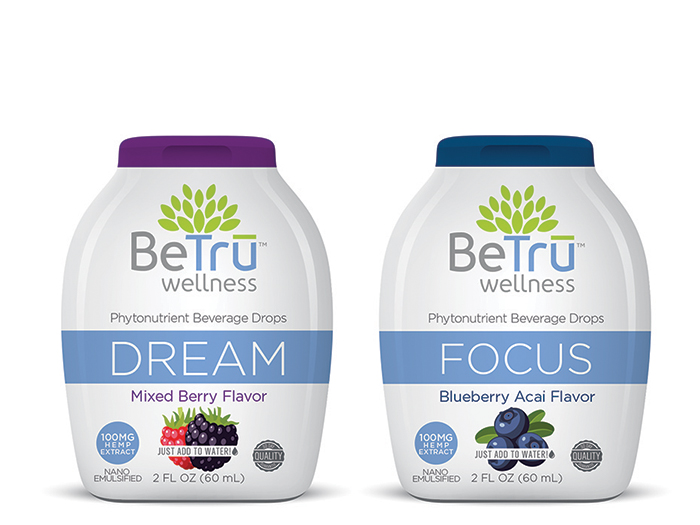 As popular as tinctures are, they don't offer the most versatile — or tasty — method of sublingual CBD delivery. Seeking to remedy this, BeTru Wellness developed its line of Phytonutrient Beverage Drops. Available in three formulations — blueberry acai-flavored Focus, mixed berry-flavored Dream and natural citrus-flavored Energy — the product is meant to allow consumers to infuse any beverage with a CBD formulation for their needs.
"This is really convenient because people have these powerful formulations that they can carry with them — it doesn't have to be refrigerated and has a two-year shelf life," said Julie Wilson, BeTru's president and co-founder. "You can turn your bottle of water or your favorite juice into a really powerful formulation, whether it's for sleep, focus or energy — a lot of people like to get all three."
Each beverage drop variety, each of which has a suggested retail price of $29.99, includes ingredients meant to help with consumers' needs. Dream contains valerian root and tryptophan, Focus includes the amino acid GABA, and Energy includes naturally derived caffeine and taurine. The CBD also is uniquely derived to be free of THC, chief marketing officer Brad Halpern said.
"We use a proprietary extraction method, so there are no solvents," Halpern said. "Depending on the extraction, whether it's CO2 or butane, the processes use solvents. Our process doesn't, and our product is third-party tested by two different places, which found no heavy metals whatsoever and no THC. It won't show up on any drug test, not even trace amounts."
Green Roads Muscle & Joint Heat Relief
External pain relief has been one of the cornerstone categories upon which companies have built out the CBD category. Though Deerfield Beach, Fla.-based Green Roads has a catalogue that runs the gamut from tinctures and terpenes to edibles and products for pets, the company's most recent launch is focused on relieving physical discomfort accompanying stiff joints and muscles, as well as bruises and cramps.
Green Roads' Muscle & Joint Heat Relief is a roll-on that incorporates its CBD formulation with menthol, capsicum, vitamin E and natural botanicals to help bring targeted relief for consumers' achy spots. The pharmacist-formulated roll-on includes 250 mg of CBD to help combat inflammation, as well as an advanced heating technology to soothe soreness. It has a suggested retail price of $59.99.
Functional Remedies Hemp Oil Capsules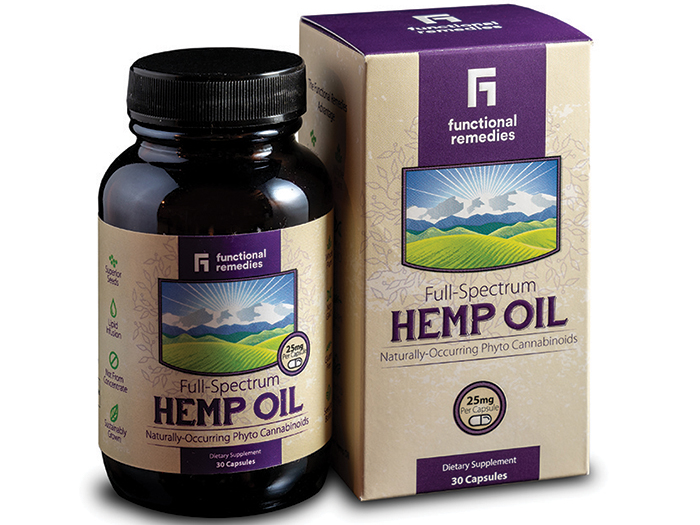 Companies looking to make the benefits of hemp more widely available are trying to provide it in a familiar form. Enter Functional Remedies' Full-Spectrum Hemp Oil Capsules. Available in 10- and 25-mg strength, the product includes the company's proprietary lipid-infused, single-origin, full-spectrum hemp oil.
In this month's issue of
DSN
,
Functional Remedies'
chief science officer Tim Gordon highlights why the company focuses on using full-spectrum hemp extract to provide an optimal range of phytonutrients to the body's endocannabinoid system.
"Quite simply, our bodies need more than CBD alone — they need full-spectrum hemp oil to combat endocannabinoid deficiency to bring balance to our lives and move us closer to our eternal quest for optimal wellness," Gordon wrote.
The capsules, sold in 30-count bottles, are available on Functional Remedies' website as a one-time $79.99 purchase, or a subscription that reduces the price by 10%.
Scotch Porter's Limited-eDition CBD Beard Care Collection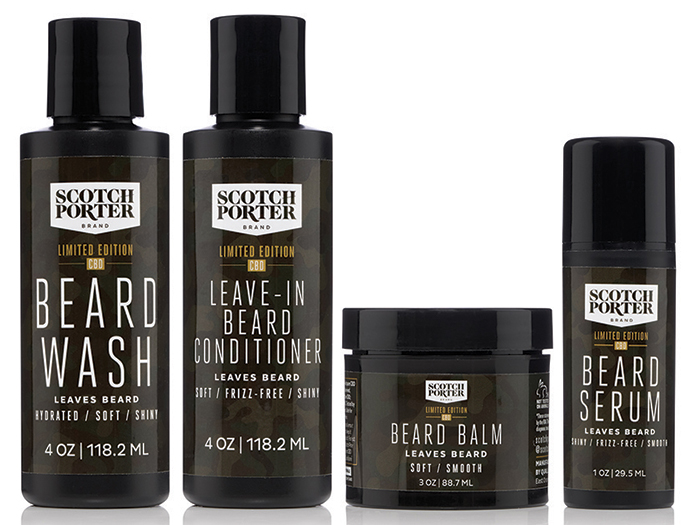 As CBD gains popularity, manufacturers are realizing that it can be used as more than a salve, tincture or supplement — it also can play a role in the grooming process.
That was the inspiration behind men's grooming brand Scotch Porter's limited-edition line of CBD beard care products. Originally launched on Cyber Monday last year and revived with a Brooklyn pop-up shop on April 20, the four-SKU line includes beard wash, leave-in beard conditioner, beard balm and beard serum.
Founder Calvin Quallis, who started Scotch Porter from a barbershop he opened after leaving a corporate job, focuses on using nontoxic and botanical-based ingredients. The company has expanded to skin care, facial care and personal care, but beard and hair care have remained a focus.
Harmony Hemp's NeuroComfort Relief Gel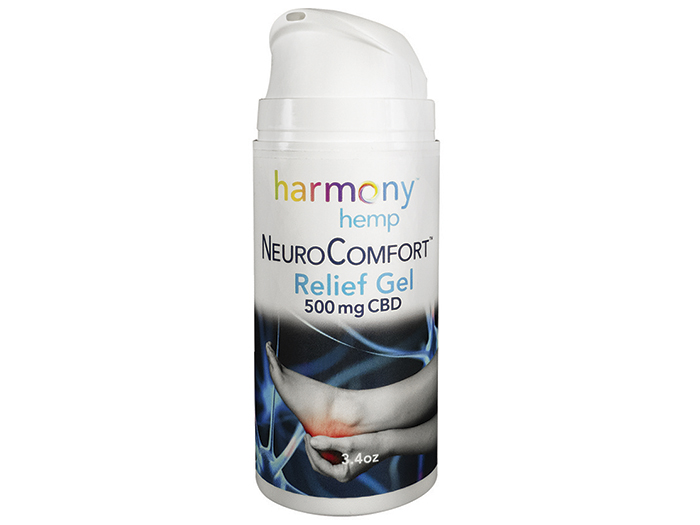 Salt Lake City-based Harmony Hemp launches products guided by its motto to "Treat your system, not your symptoms." Pain relief, in particular, is an area where the company sees opportunity to offer an alternative or adjunct to prescription medication.
"Hemp products containing CBD clearly provide a more traditional, holistic approach in treating many common health issues," Harmony Hemp founder Courtney Roundy told Drug Store News in January. "Treating the endocannabinoid system with CBD will bring homeostasis to individuals, and has been found to be a promising, natural treatment for many common health issues."
The com