Olly unveils new bars
Get great content like this right in your inbox.
Subscribe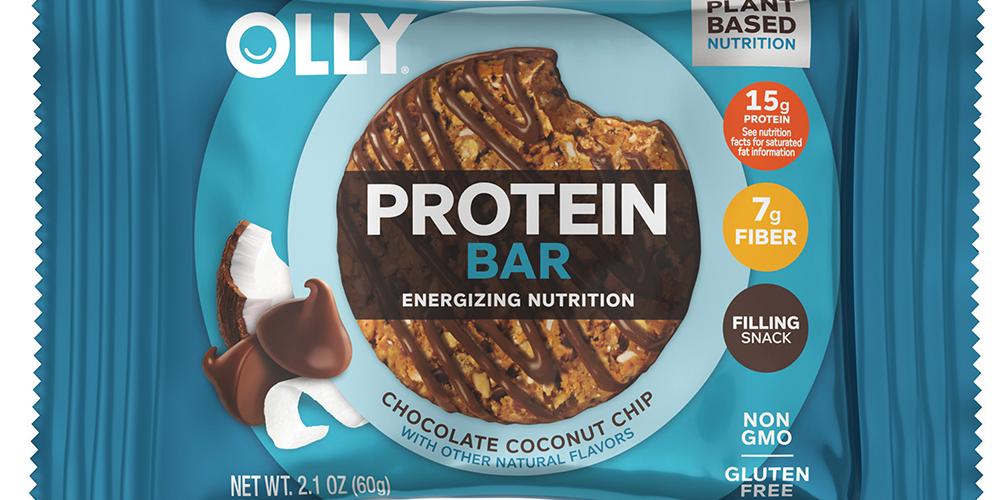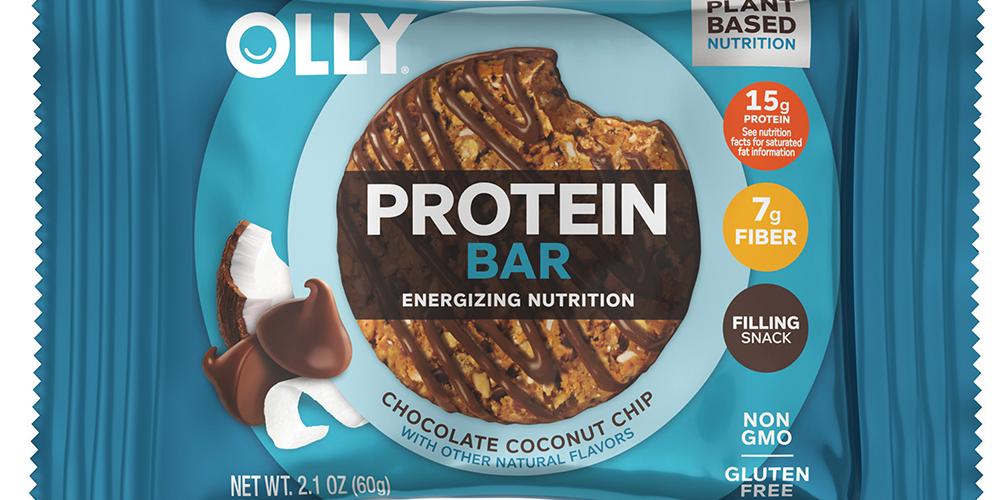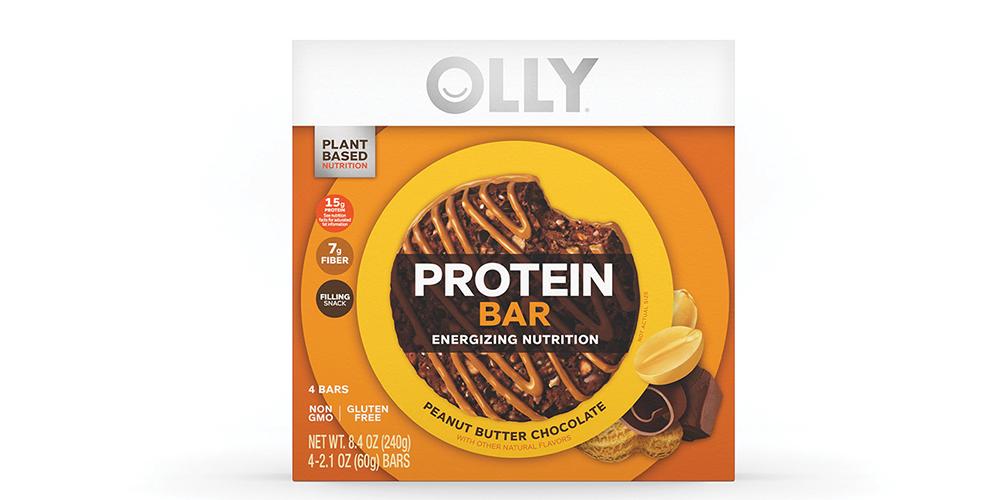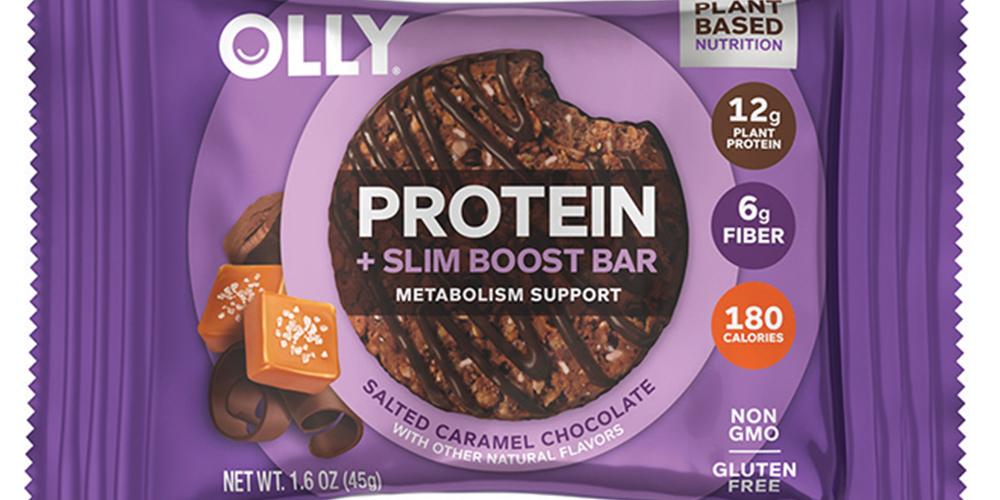 Olly is expanding its portfolio of plant-based nutrition products with the launch of Olly Protein Bars. The protein bars provide a nutritious, well-rounded snack filled with plant protein, fiber and real food from whole grains, seeds and nuts. The bars are available in three benefit profiles and five flavors.

Olly said its protein bars, designed to provide energizing nutrition with 15 g of plant protein, are available in peanut butter chocolate and coconut chocolate chip flavors. The Olly Protein + Slim Boost Bar is created to support a healthy waistline and metabolism with 12 g of plant protein and functional blood orange extract. It is available in lemon cream cookie and salted caramel chocolate. Olly also has a Protein + Super Foods bar available in a super berry crunch flavor, providing 10 g of plant protein and the equivalent of one full serving of super foods with acai, pomegranate, blueberry and coconut.

"Our bars set a new standard of how delicious a healthy, high-protein, plant-based energy bar can be," Rob Eisenach, Olly's brand director said. "The bars are non-GMO, gluten free and, like all Olly products, free from artificial sweeteners or flavors. Initially the product is available as a four pack, but will also be available individually in eight-count caddies."

Olly will drive trial and awareness of its new nutrition bars through retailer-specific promotions, including high-impact in-store displays, coupons and sampling. Social advertising and influencer programming also will play a role in helping to spread the word about the brand's new protein bars, company officials added.