Focus On: High Ridge Brands builds on a strong foundation
Get great content like this right in your inbox.
Subscribe
Can High Ridge Brands tap into the consumer's increasing demand for more quality personal care items at affordable prices?
Patricia Lopez, the Stamford, Conn.-based company's president and CEO, is banking on the fact that more demand for reasonably priced, high-quality merchandise will help this fledgling company become a much larger player in the mass retail world. While High Ridge offers 13 different brands of hair care, oral care and skin care products, Lopez seems focused on expanding its current portfolio of value brands with brands that are on trend and helping pump up sales and profits. The goal: Draw more interest from both retailers and consumers.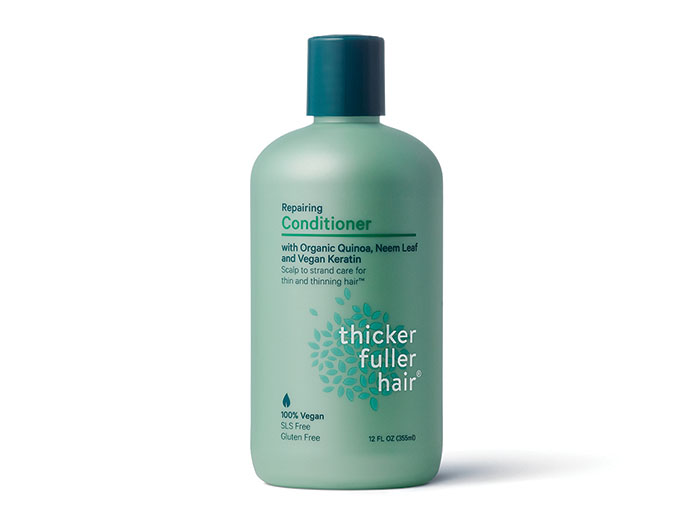 The company's brands include Thicker Fuller Hair, a four-SKU line that was reintroduced to the retail world with new packaging and formulations in January, and SGX NYC, a 12-SKU hair care line that was launched in January. The company also recently introduced Sonic toothbrushes through its Firefly brand and additional Zest body wash products. They join a family of brands that include the iconic VO5 hair care products, as well as Coast soaps. The High Ridge family also includes White Rain body wash, LA Looks, Zero Frizz and Rave hair care lines, and a number of oral care products like Reach, Dr. Fresh and Binaca.
"It is all about creating value for consumers and we know that can only be done by offering them products that perform better than anything they can find at mass stores, but do it at mass pricing," said Lopez, who joined the company in July 2017 after a two-year stint at Estée Lauder, a two-year term as chief marketing officer at Avon Products and 25 years at Procter & Gamble, where she spent about two years working out of the Moscow, Russia office. "We look at the trends in the marketplace, and it's quite clear that consumers want prestige products, but at mass price points. What we are doing is offering value by crafting an extraordinary experience for consumers."
Of course, there is more to the High Ridge Brands strategy than just this. Formed in 2010 when it acquired the U.S. and Canadian rights to the Zest brand from P&G, the company — now under its current ownership with the private equity company Clayton, Dubilier & Rice — put together a hodge-podge of "orphaned" consumer brands that often did not have a place at other operations. Some of these brands like VO5 have a loyal following, but often price points that are on the low end of the spectrum, resulting in significant unit sales but low profits.
"Frankly, our sales have been declining for some time because we were not offering consumers brands that are on trend and with the level of innovation our consumers are looking for," Lopez said. "We see the new products in the Thicker Fuller Hair and SGX lines as a way to say to consumers that we are offering merchandise that is at least equal to the quality of prestige brands at mass prices, though they are priced at the higher end of the mass spectrum, they perform equal to a $50 prestige brand."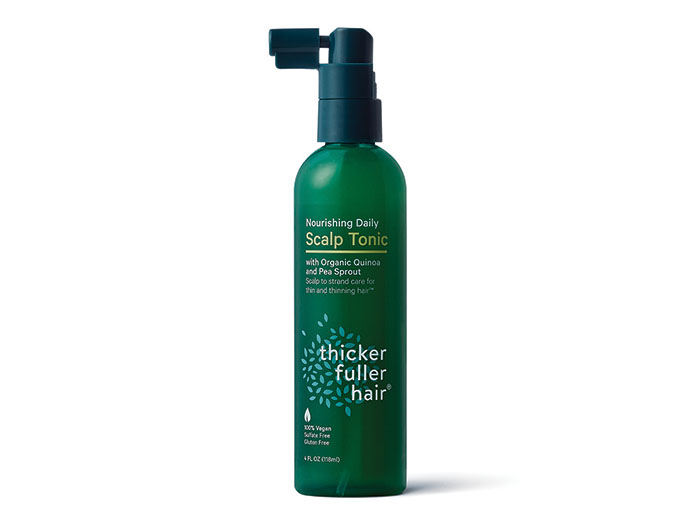 The SGX line includes texturizers, dry shampoo, curl enhancing, finishing and styling oil products. The Thicker Fuller Hair line features a four-step scalp-care routine, including a shampoo, conditioner, root-lifting serum and a "nourishing" daily scalp tonic.
Plus, Lopez said, the company, with about 100 employees, did its homework in terms of innovation and developing new items. "Our research and development team really put their heart and souls into these new items to make sure they are unique and offer the consumer the best experience," she said. "We hired the right specialists to help us develop these brands and to make sure we are addressing the issues consumers want us to address."
An example of this is the Firefly sonic toothbrushes — which delivers 14,000 vibrations per minute with a very soft bristle for gentle effective clean — compares to a $40 product, Lopez said.
Educating the consumer is an important part of the company's strategy. Lopez said High Ridge Brands has embarked on a full public relations campaign for both Thicker Fuller Hair and SGX NYC, and is targeting those all-important beauty and personal care influencers, who are making a difference with younger consumers.
"We are well aware that we need to differentiate our brands, and we need to explain to consumers what they are paying for," she said. "But we also believe that consumers will quickly pick up on what we are doing and will see the benefits of these products and the big difference in pricing, which can be as much as 70% less than a product that is of equal or less quality that is offered at prestige stores."
The plan is to double the size of the company over the next five years, she said, through a combination of acquisitions and new launches in areas where there is a potential niche. The oral care division, based in La Palma, Calif., is growing significantly. Firefly is the market leader in the children's oral segment. A big part of the growth is a result of great products that make healthy habits fun, combined with the best licenses. A great example is Firefly LOL-licensed product, which Lopez said is flying off retail shelves.
"We have a number of great licenses, including the Avengers, Lion King, Barbie, Star Wars and Hello Kitty, that are helping us build interest with consumers and sales," Lopez said.
In the end, it appears that High Ridge's strategy is to pick its spots for future growth. "Our thesis is to first stabilize what we already own and also bring in new innovation that will create excitement in the marketplace," Lopez said. "Then we will grow through acquisition where it makes the most sense, as well as use our lean corporate nature to do in one year what other, larger companies take three or four years to accomplish. I think you will be hearing a lot of good things about High Ridge in the years to come."