Head of the class: New products from a recent ECRM event
Get great content like this right in your inbox.
Subscribe
At the recent ECRM Skin Care, Bath, Cosmetics and Natural Beauty EPPS, companies shared new products coming down the pike. These are DSN's picks of attention-grabbing items from the show.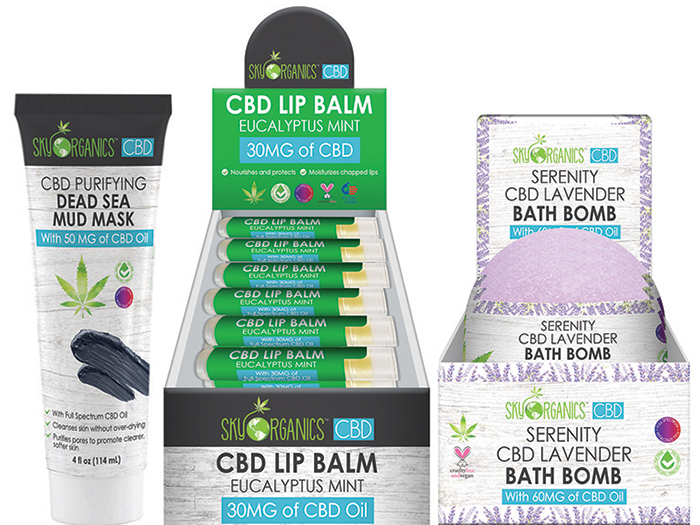 Sky Organics Introduces CBD Line
You want products with CBD in them? Well, officials at Sky Organics, a Miami-based company, said they are offering a 20-SKU line of products that feature a high concentration of CBD that is quite potent.
The line features items in the beauty, specialty bath, hair care and skin care segments. Products are priced between $15 and $30. "The concentration of CBD in our products is quite potent," Dean Neiger, vice president of business development and co-founder of the company, said. "We offer value and transparency to the consumer and give them a product that will get the job done for them."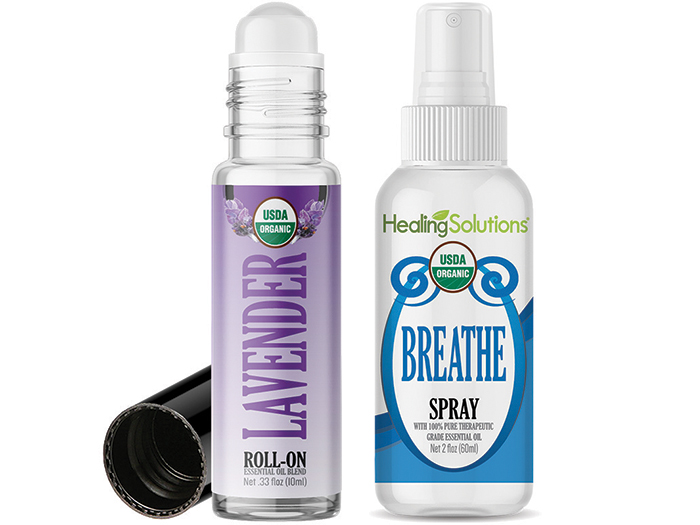 Healing Solutions focuses on Full Transparency
Officials at Healing Solutions have their bases covered, offering a product that already is well known by consumers and can offer a point of differentiation for retailers.
The Phoenix-based company, founded in 2014, has established a substantial business by creating brand equity with consumers looking for high quality, 100% pure and natural, essential oil products at prices 30%-to-50% less than other quality brands.
"Consumers love our brand, which is why we've become the top selling essential oil brand on Amazon," said Jason Kern, the company's executive vice president, sales and marketing. "The good news for retailers, as we expand into more traditional brick and mortar channels, is that we have an existing and extremely loyal fan base, having sold our products into 88% of U.S. zip codes."
Building upon this success, the company is launching USDA-certified organic roll-ons and sprays in September. Both lines will be sold individually and in three packs, with suggested retail pricing of $6 and $10 respectively. Kern says, "Our position on Amazon, where we have strict and enforceable MAP pricing, allows us to measure real-time consumer demand. So although roll-ons and sprays have been around for a couple years, we are just now starting to see consumer adoption reach the point where it makes sense for retailers to dedicate shelf space to these types of products."
According to Kern, one of the company's key differentiation points is the lengths to which the company goes to ensure the quality and consistency of its product. "In addition to operating a USDA-certified organic facility, as far we know, we are the only U.S. essential oil manufacturer to have in-house GC-MS testing capability," he said. "This allows our quality team to test all of our oils real-time, so we know what goes into each and every bottle we sell, which for an organically derived product, is very important."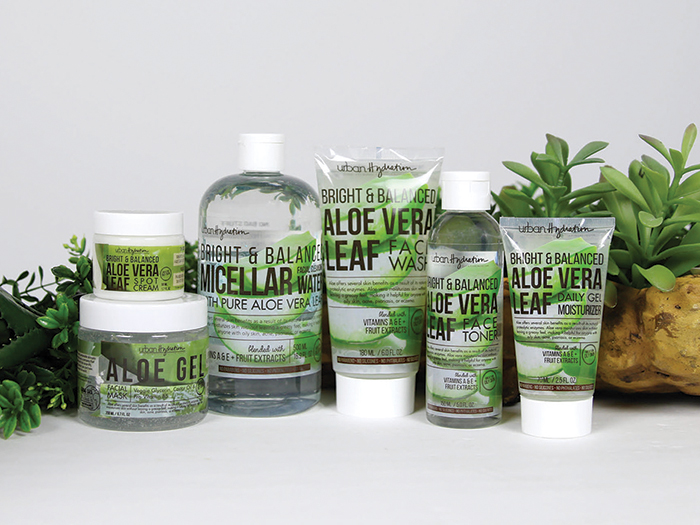 Urban Hydration Debuts Items
Urban Hydration is introducing the Bright & Balance Aloe Vera Leaf line. Officials at the Frisco, Texas-based company said the six SKUs in the line are designed to attract consumers interested in natural and organic beauty products.
The line is made up of a gel, daily gel moisturizer, face cleansers, spot cream, face toner and face wash. Each has a suggested retail price of $9.99. "We are offering a line of products that feature clean ingredients with no artificial colors," Psyche Terry, the company's founder, said. "More and more consumers are looking for these types of items. It satisfies their needs and helps retailers give these types of shoppers what they are looking for."