Product introductions, changing consumer demands breathe life into hair care
Get great content like this right in your inbox.
Subscribe
The hair care business seems to have a new bounce in its step.
After three stagnant years, sales of shampoos and conditioners in the mass market are on the rise again, posting 3%-to-4% gains for the first four months of this year, according to IRI. Styling is still flat, but retailers expect gains during the second half of this year thanks to a steady stream of launches.
No longer just about washing, conditioning and rinsing, hair care products today are about self-esteem, self-care and even personal expression. People who once felt constrained to straighten hair have pride in curls. Bold hair colors offer a way to make a fashion statement. Consumers, especially millennials, are treating hair care much the same way as they address other personal grooming needs like skin care or applying makeup.
Initiatives enacted by brands and retailers to stay current with consumer demands are expected to help mass retailers nab an even larger share of the $16 billion spent on hair products in the United States, according to Statista. Propelling growth will be the continued availability of natural ingredients, products for all types of hair, more products for men and items that tie into the wellness movement. The latter includes ingestibles — a growing segment of hair care as consumers discover supplements can improve their tresses — a trend that began in premium retailers and is cascading to mass. Hair regrowth is another hot button as at least 50% of men and women claim to experience some degree of thinning hair.
A Changing Assortment
Retail hair care shelves of today look much different from even just five years ago. Ulta Beauty now has a 16-foot textured hair section, with mass, prestige and professional brands all merchandised together. The retailer also has a new at-home hair color area highlighted by Madison Reed, an exclusive to the retailer. CVS Pharmacy added new brands to its assortment over the past year, along with the first retail offer of the eSalon, which previously had only been direct to consumer.
Target sports one of the most expansive textured hair departments in the mass channel. The chain also is building a huge business with its exclusive Kristin Ess brand that stretches from shampoos and conditioners to tools and specialty styling options, including scalp care. Target recently also expanded its Goodfellow apparel logo into men's grooming and hair care. The apparel brand first launched nearly two years ago and, according to the company, it's poised to be a "nearly $1 billion brand by 2020." That popularity played a big part in the expansion into men's grooming, an increasingly popular category, according to Mark Tritton, executive vice president and chief merchandising officer at the Minneapolis-based chain.
Products for textured hair have had a monumental impact on overall category sales. Michelle Breyer, co-founder of TextureTrends, said that shoppers in the market for products for curly, coily and textured hair — about 60% of the population — build shopping baskets. Those consumers spend an average of $247 per year on products versus the $139 spent by shoppers with naturally straight hair. They also always are on the hunt for innovations, she said.
Textured hair products also have awakened shopper interest in new ingredients, mostly natural, that are beneficial to hair — and that is spilling into the general market. Google searches reveal rising interest in ingredients like castor oil, argan oil, shea, coconut, mango, honey and tea tree oil, among others.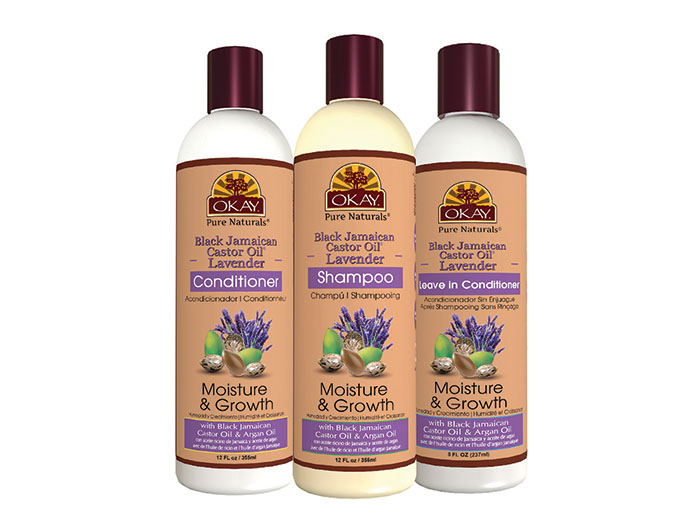 "The trends we are seeing in hair care products are natural, organic ingredients that provide benefits to the hair and scalp. Consumers are well informed about the benefits of using natural ingredients and the harm that artificial ingredients can do to the hair and scalp," Osman Mithavayani, co-founder and vice president of Okay Pure Naturals beauty care products, said. "Consumers are curious, buying, trying natural hair care products. Consumers know that products get absorbed through the hair strands, pores and scalp."
He also said that artificial ingredients and chemicals cause such hair issues as dandruff or scalp irritation. Okay has been a trailblazer in bringing such trending ingredients as almond, argan, black Jamaican castor oil, charcoal, coconut, green tea, olive, shea, mango, lavender, honey and peppermint to the mass market. One of the newest additions is in tune with consumer interests — a Hemp Hair Collection.
Mithavayani also pinpointed multipurpose beauty products as gaining in popularity in hair care. "Since consumers demand natural and organic products, many of these products can indeed be used on the entire body on both skin and hair," he said. "Products such as shea butter and coconut oil, which can be used for both hair and skin, help treat several conditions and have been extremely popular in the multicultural and general markets."
That is true at Universal Beauty Products, where the company's Jamaican Black Castor Oils are positioned as not only beneficial to the scalp and hair, but also as a moisturizer for dry skin and a soothing oil to massage into sore muscles, according to the company.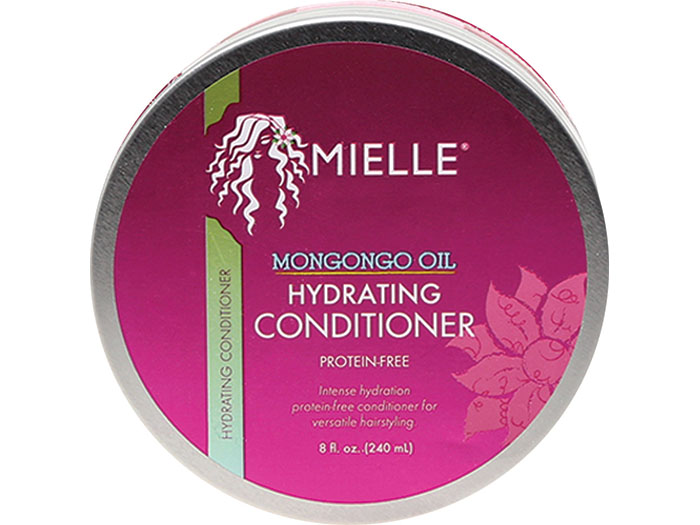 Mielle has been at the forefront of ingredient stories, as well as partnering with retailers to help them build hair care share. Some of its latest launches zero in on such consumer demand for strengthening as its new Rosemary Mint Scalp and Hair Strengthening Oil. The formula features biotin to invigorate hair, the company said. With consumers more focused than ever on better-for-you formulas, Mielle has a Go Green seal validating its products contain certified organic ingredients.
Christine King, a marketing and brand strategist at Key Brands said, "The trend right now is focused on natural, good-for-you ingredients. Consumers are increasingly educated in the beauty space and are looking for sulfate-, paraben- and gluten-free products. We continue to look for natural and botanical ingredients that can work well together to deliver consistent results for healthy hair."
This year, the brand is set to launch Essentials No. 12, a line designed for overall hair health focused on nurturing hair with carefully blended botanical ingredients and exotic oils. The line is not tested on animals and has no harsh chemicals. The company also eyes the potential in thinning hair. "The first half of this year, we saw expanded interest in our Boost-IT line up, which addresses thinning hair and also, due to a proprietary formula, accelerates hair growth. One of the key ingredients in this scalp-health line is Antiguan coffee berry," King said.
Consumers are looking for ingredients in products as much as what is not in them. Every Strand Earthy Hair Essentials, which markets products for all hair types, is in tune with shoppers' quest to find lines that do not have parabens, sulfates and DEA. While they are void of unwanted ingredients, the items infuse the right ingredient for the right need, the company said. For example, shea and coconut are used for damage control, and keratin with aloe and vitamin E for chemically treated hair. To offer a regimen, Every Strand has shampoos and conditioners, treatments and masques, and styling and finishing products.
A Wellness Proposition
Wellness has entered into hair care, marking a logical next step from interest in natural formulas. OGX was a pioneer in the mass market, bringing out its Green Tea Fitness line