09/11/2019
Q&A: Australian Gold's leadership eyes the future
Thomas Kurnava, executive vice president of national accounts at Australian Gold, said that the Indianapolis-based company has experienced strong growth in recent years. He is just as confident that the future, with a slew of new products coming down the pike, will be very good for the company.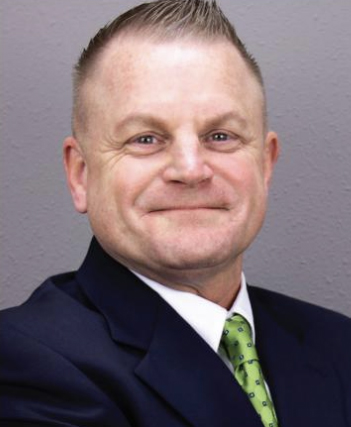 Drug Store News: Tell us about Australian Gold. How is the company faring?Thomas Kurnava:
Australian Gold has seen nice growth over the past several years. We have continued to bring innovation to the marketplaces like our botanical line, as well as a renewed focus and excitement for our classic line of products. The brand has been around since the 1980s, and it was started with distribution in surf shops, cruise ships and other highly frequented vacation spots on the coast.
Over the last several years, we have gained strong distribution nationally, and consumers love being able to find our products when they come home from their amazing trips, so they can smell and feel like they are on vacation every day of the year.
DSN: Tell us about your product introductions.TK:
Our botanical line launched in 2016 and continues to provide Australian Gold significant growth opportunity. Our latest addition to the line includes an SPF 70 100% Mineral Lotion and Natural Spray. This is the first time Australian Gold has introduced a product above an SPF 50, and we are thrilled to be able to evolve with our consumers.
At this time, we are also introducing an all-new X-Treme Sport line. These unique formulas feature our Ultra Chill technology that is activated by sweat to produce a cooling sensation that fights odors. It features an all new Coastal Breeze scent that is a great fit for active lifestyles.
All of our new launches are in compliance with the Hawaii ban and free of oxybenzone and octinoxate. We know the environment is important to our consumers, and we are dedicated to transforming all of our sunscreens to be reef friendly over the next couple of years.
DSN: What are you doing to market the products to consumers?TK:
Australian Gold is utilizing a full 360-degree approach to reach our consumers through the full path to purchase. We are using traditional media, such as print and digital advertising, social and influencer marketing to authentically engage our consumers before and after purchase, as well as in-store displays and coupons to drive impulse and turn at the shelf.
DSN: What do retailers need to do to maximize sales of your products and the categories they are in?TK:
Sunscreen is a large seasonal category, maximizing the placement during season is crucial. Displays and off-shelf placement throughout the retail store are driving impulse sales and movement during the peak holiday weeks and hot summer days in between. However, the category is also becoming much more of a daily routine. Consumers are understanding the benefits of utilizing sun protection year-round, so don't scale back too much during the off-season. Also, sunless is a great opportunity for retailers to grow their selling season.
DSN: Anything new coming down the line over the next few months?TK:
We are extremely excited about the new items launching in 2020. At Australian Gold, we pride ourselves on the fact that we are continually evolving with the category and our consumers to bring innovative and high quality products to market.